Brands need to get in on the game
As TV shows go, The Big Bang Theory is probably the biggest in the Western world right now.  New episodes rake in 12 million viewers a week in the US and around 1.5 million here.  Not bad for a show about physics.  And for advertisers, these audience numbers are about as good as they get on commercial TV today.
Contrast the reach of this best-of-breed TV show with a blockbuster of a different kind, Angry Birds, the gaming app that has now been downloaded on mobile phones and tablets over 500 million times.  It's estimated that the game is now played for 300 million minutes (or an astonishing 6 man centuries) every day.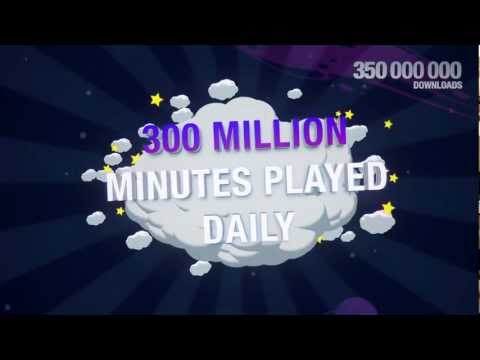 To say that the writing is on the wall for passive, one-way media is an understatement. Interactive content that deeply engages and addictively rewards its users is the new normal.  So little wonder marketers are scrambling to find ways to connect their brands in to the internet-enabled gaming craze.
But just how deeply are Australians engaging with online games and do they yet reach a serious cross-section of the population, post-acne? These questions have been explored in Principals' latest Digital Pulse study, a quarterly review of online attitudes and behaviours,based upon a nationally representative sample of internet users.
The study proves that narrow stereotypes of online gamers are null and void.  Nine in ten online Australians have played games on their computers, phones or tablets.  It's only amongst web users 65-plus that game usage dips, but even then, two-thirds play.  It's a near universal pastime.
Contrary to folklore, more women than men now play computer games – it's Nintendo and web enabled phones that have been the great democratisers.  But the cliché of the manic male gamer still holds up to some extent; online males play for 2.5 hours per week on average, females for 1.9 hours.
There are some distinct, yet predictable differences in the style of games favoured by age and gender.  Young males prefer sports and shoot-em-up games.  Young women favour fitness, musical and platform games like Wii. Older women favour quiz and brain training games.  Older men love card games and gambling.
Across the ages, a majority of gamers agree that playing helps them to escape boredom whilst keeping mentally fit and active.  It's being called game snacking, permissible escapism in short bursts, on the train, between meetings, or, god forbid, in the ad breaks.  Games are now about winding down as well as winding up.
Around one in five online Australians have so far downloaded a brand sponsored game, the vast majority less than 35 years old.  While these games moderately enhance the users' perceptions of the brand, its their willingness to share the games with friends that offer their greatest value to marketers.  For computer gaming is now entering a more social phase.  If everyone you know is playing, then why not share?
To date, half of online Australians have tried multiplayer games, the next frontier of gaming that adds a deeper social dimension to the fun – and offers brands the best opportunity to become embedded in the gaming experience.  Unsurprisingly it's Facebook who are leading the charge in this area, with four in ten social gamers choosing to play with friends through this already familiar interface.
The implication for marketers eager to get on the gaming wave, is, as always, to connect with consumers where they are already active and to take advantage of social networks already in play.  While some brands may choose to go their own way and build free standing games, they're of little value unless sharing is unleashed. As always, Facebook appears to be holding a pretty unbeatable hand of cards.
Wayde Bull is Planning Director of the brand consultancy Principals.
First published on AFR (www.afr.com) - 10th November 2011