The standard for sustainable commercial farming.
As people become more interested in where and how their food is made, producers are increasingly under the spotlight. Is the food sustainable? Is it healthy? Is it local?
As Australia's leading grower, packer and marketer of fresh fruit and vegetables, Costa has a unique opportunity to lead the way in sustainable commercial farming in Australia. They came to us for help in articulating their position.
The line 'Well Grown' become the central idea of the new brand – the starting point for telling a story to attract and engage the best people, build trust in the community, and bring value to consumers.
The new visual identity built on the 'Well Grown' theme, conveying the connection between farm and kitchen. The graphic system has the flexiblity to work across the full spectrum of applications – everything from data-driven agri-science stories and sophisticated investor updates to mass recruitment campaigns.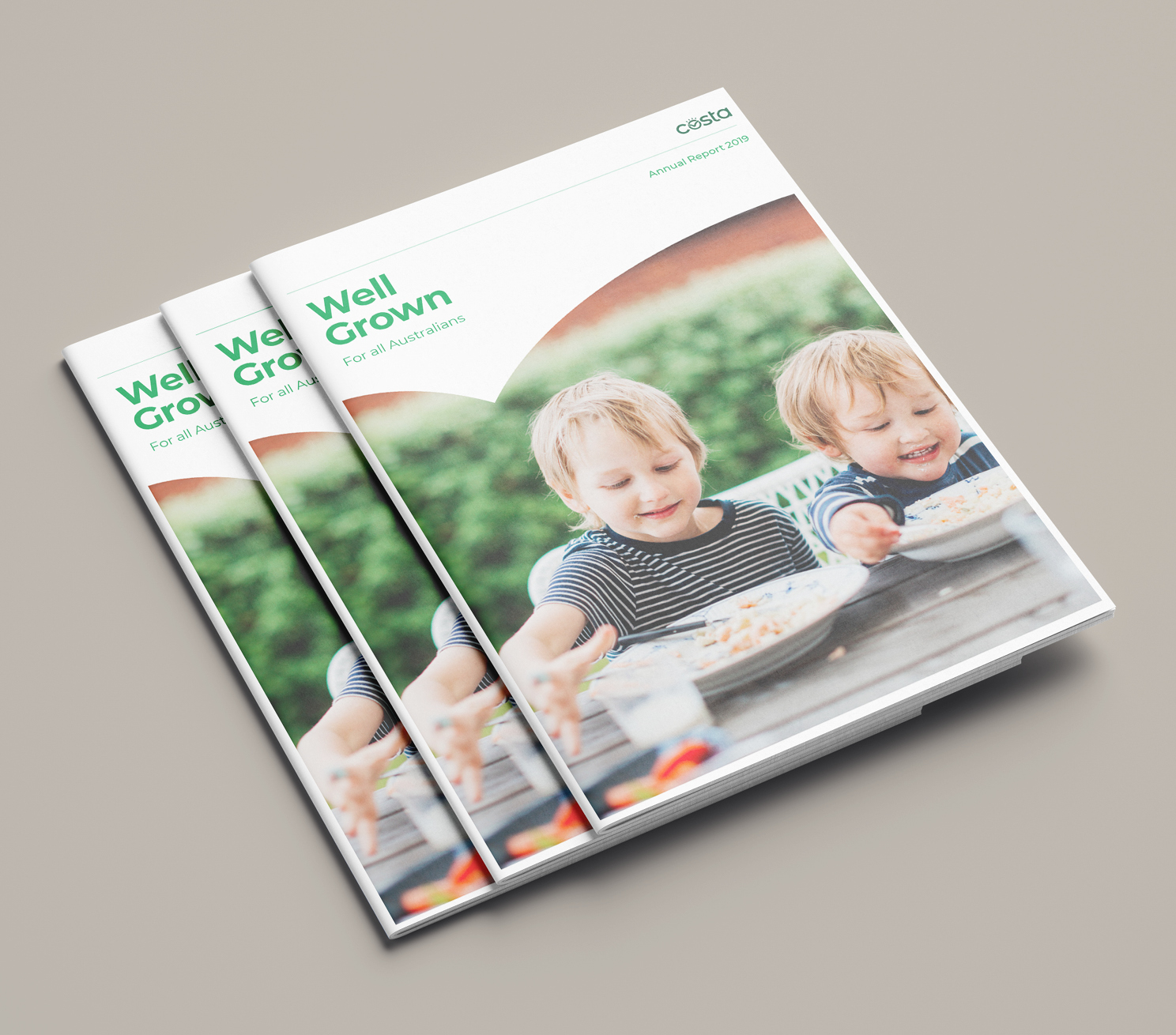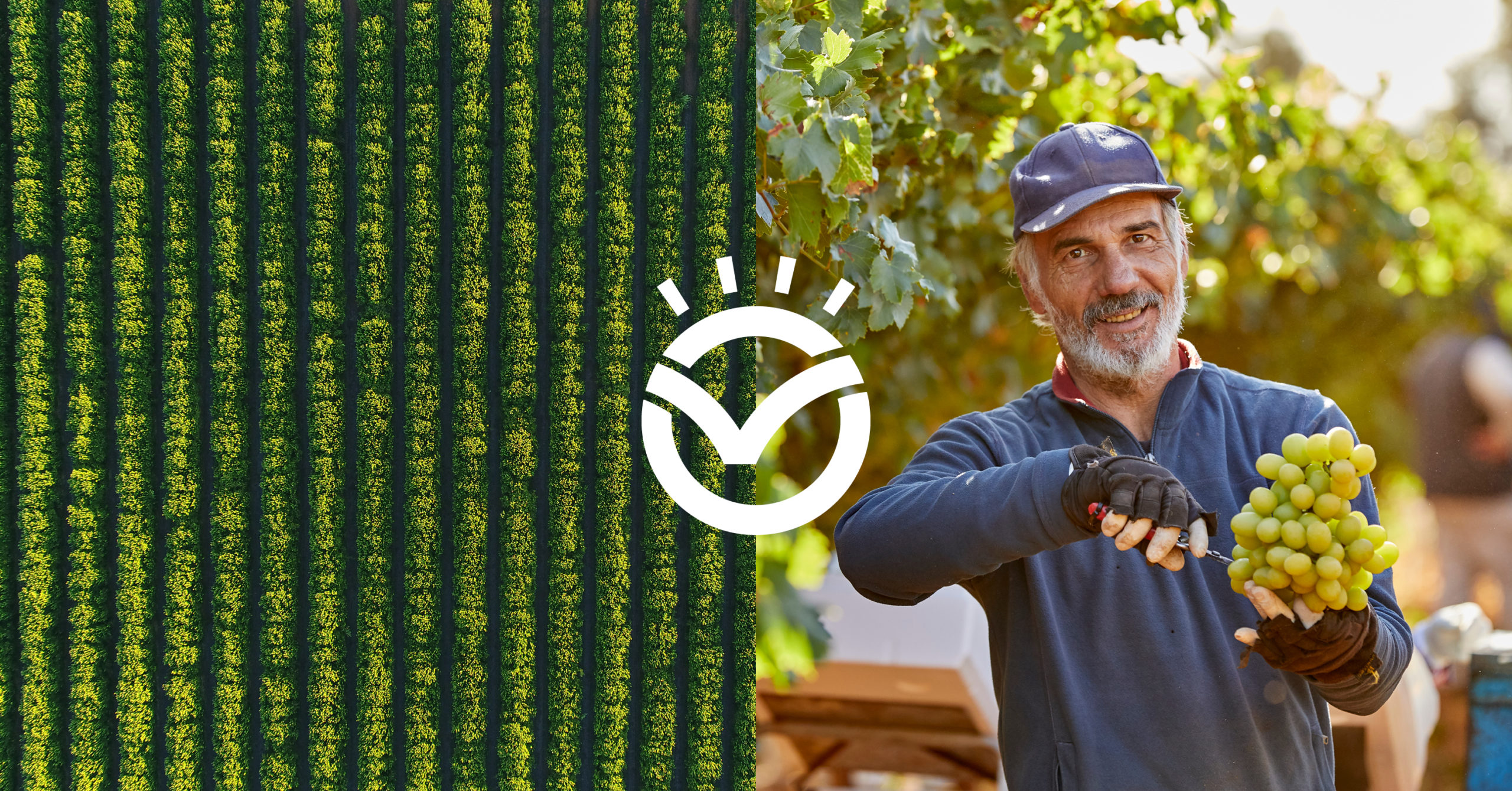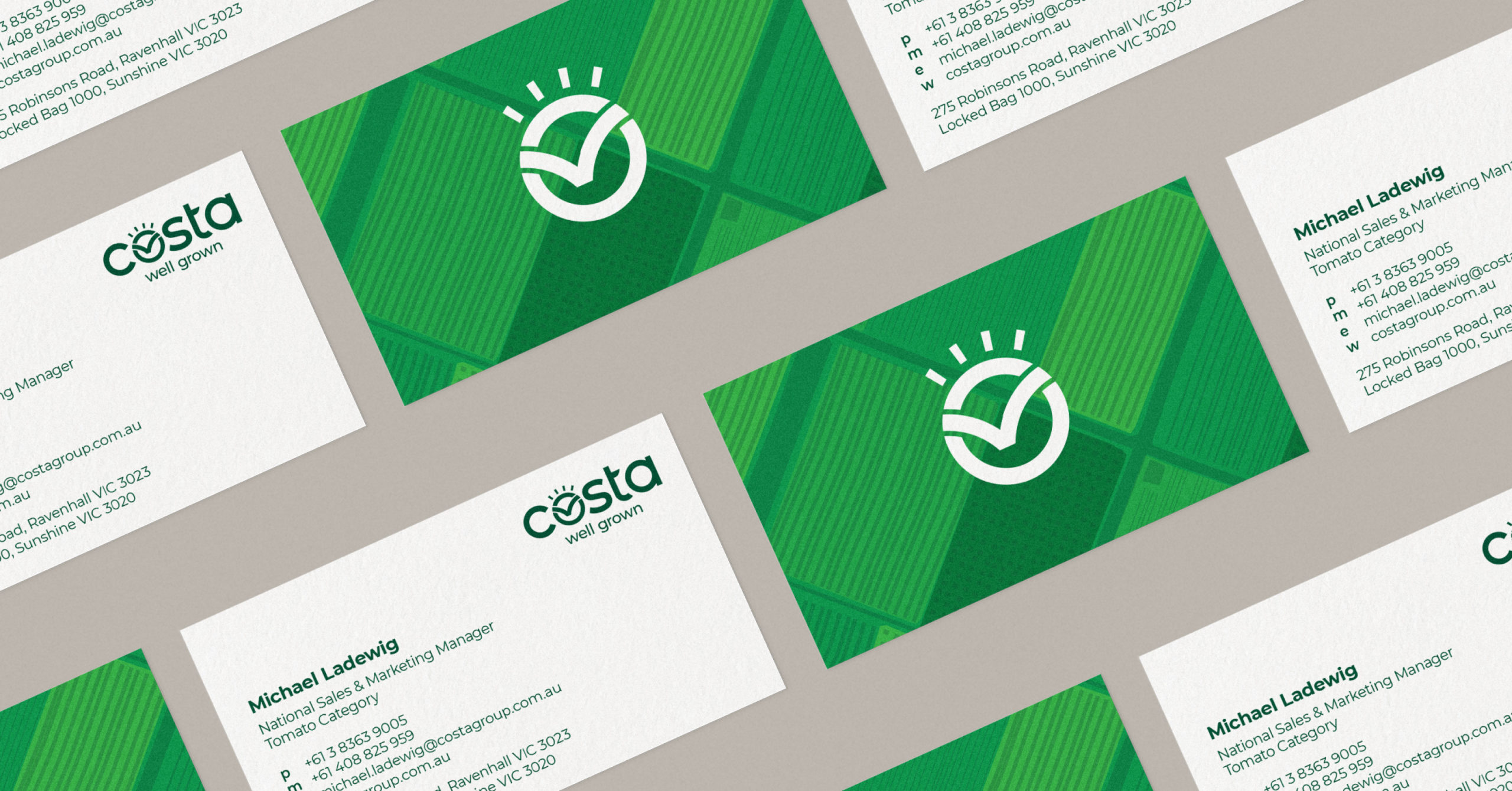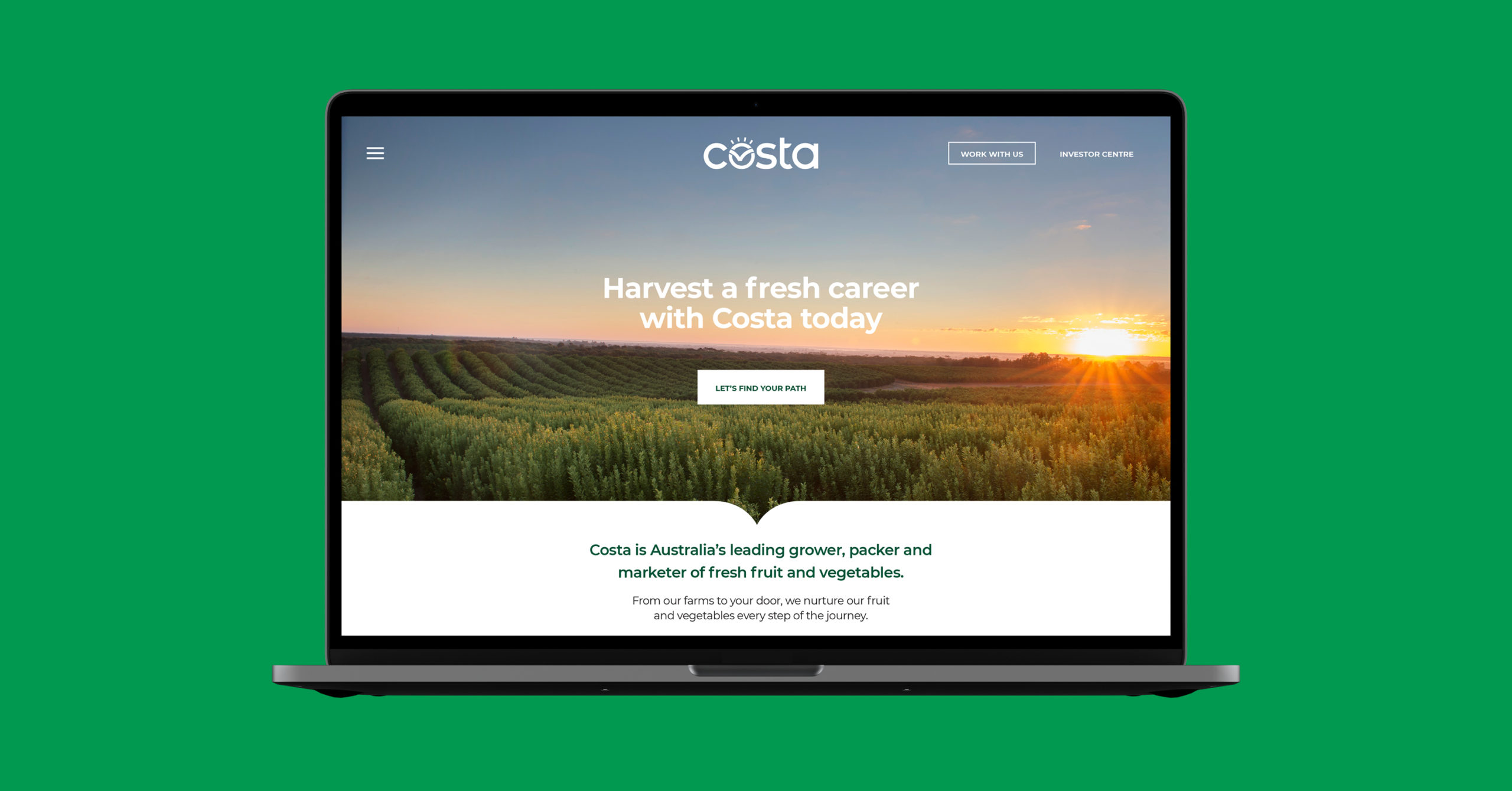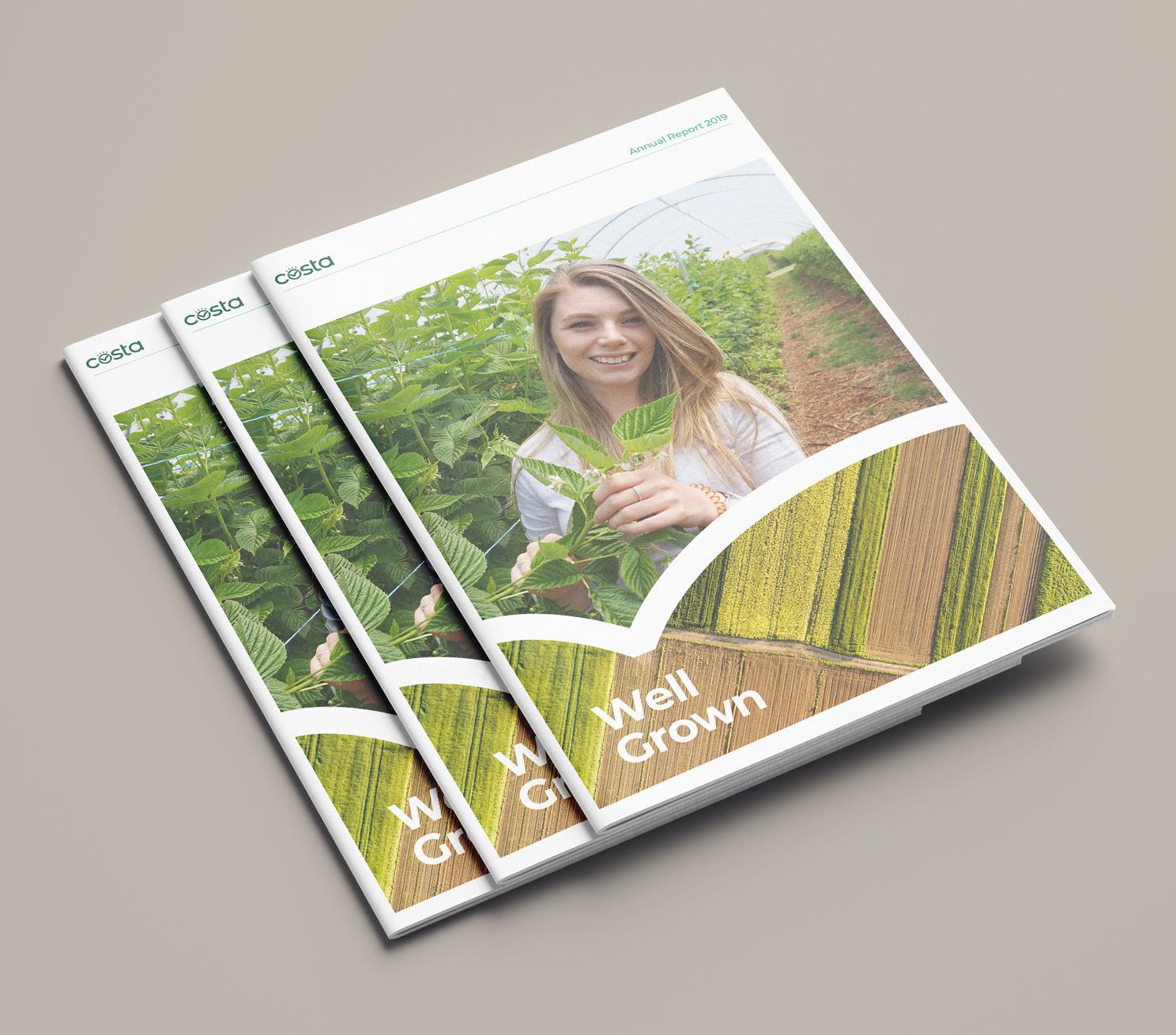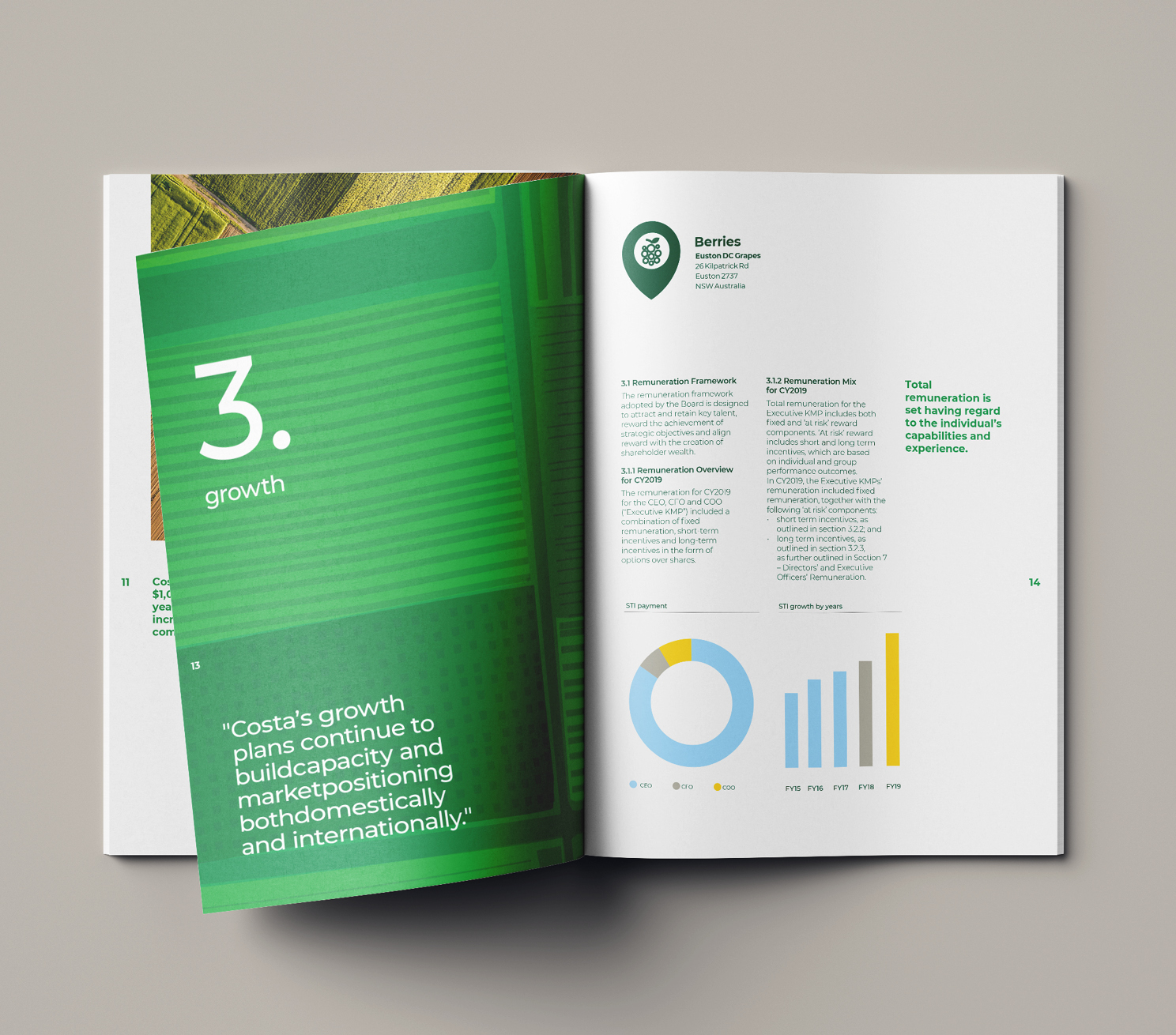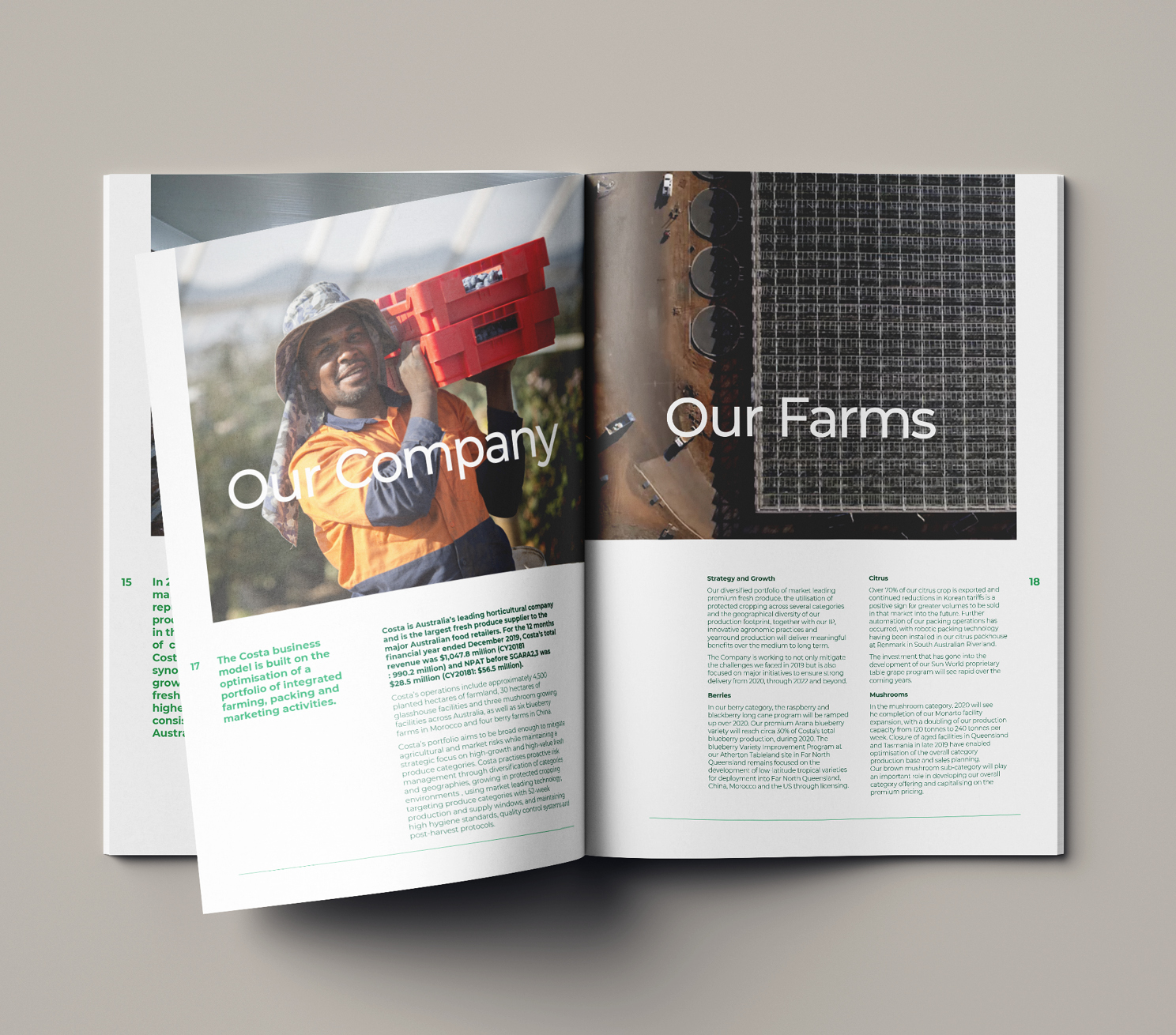 Costa Recruitment
Pick adventure.
 

Help feed Australia.
(A berry good excuse to get outside)

 

Covid-19 hit Australia's berry industry hard. With borders closed, the traditional overseas workforce was no longer able to travel to Australia, which meant the industry was looking at huge losses if they couldn't bring in the harvest. And while the answer was simple enough – hire locals – the reality was that locals were sceptical about the picking experience and its rewards.

We needed to reimagine, reframe and redesign the picking experience in a way that acknowledged the reality that while picking is a hard, physical job, it's also a unique and meaningful experience. One that benefits people, the environment – and Australia.

To achieve this, we interviewed subject matter experts and staff alike, to understand the barriers to signup, explore areas of friction as well as uncover opportunities.  Then, we co-designed a new end-to-end experience, improving everything from digital sign-up to assisting with travel logistics, from training materials to t-shirts and location-specific events to build engagement.

We developed the campaign "Pick adventure. Help Feed Australia." which gained significant press coverage, as in a year of huge job losses, it promised a sun drenched, homegrown job on the land where you'll learn new skills, meet new people, and have plenty of memorable experiences while you do it. 'Help feed Australia' speaks to our sense of national pride, and to the idea that working for Costa means you're part of a team bringing fresh produce to families and tables across Australia.

The campaign drove to a digital sign-up portal and brought to life Costa's industry leading pay, benefits and conditions. We profiled local workers and dispelled industry myths using their own experiences and words. We wrote clear FAQ's and job ads and made it easy for people to apply. Then, we wrapped it all up in a beautifully designed campaign and website, full of inspiring, honest, and down to earth language and imagery.

The campaign achieved 25% of the required signups within a week of going live – and a campaign playbook has been developed to enable roll out at harvesting locations across Australia throughout 2021.