One team. Multiple studios.
We started business in 1995. Since then, we've grown and expanded, organically and by acquisition, from our origins in brand strategy consulting to brand identity, brand voice and brand experience.
We have been trusted by some of Australia's largest institutions in the fields of corporate, government, professional services, education and not-for-profit.
We tackle the big branding issues of our times and create brands that are distinctive, genuine, desired and socially engaged. We have been recognised regularly for the last eight years with awards at the international REBRAND™ Awards.
We are now the most rewarded agency in Asia Pacific. It's something we're extremely proud of.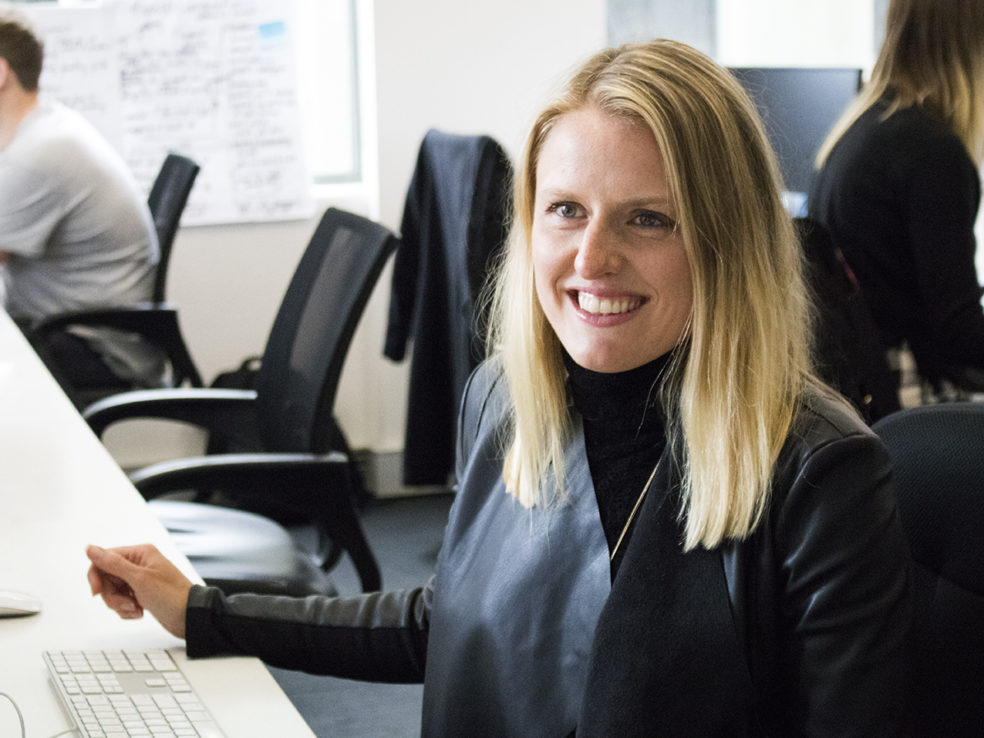 Aimee Coleman
Director, AlphaLab
Principal
Aimee wrote and self-published a novel. Her mum thinks it's the best thing ever, but also thinks Aimee has the voice of an angel. She doesn't. But she does have a black belt in karate. She once wrote in a bio like this that she could never be vegetarian. But now she is. Funny that.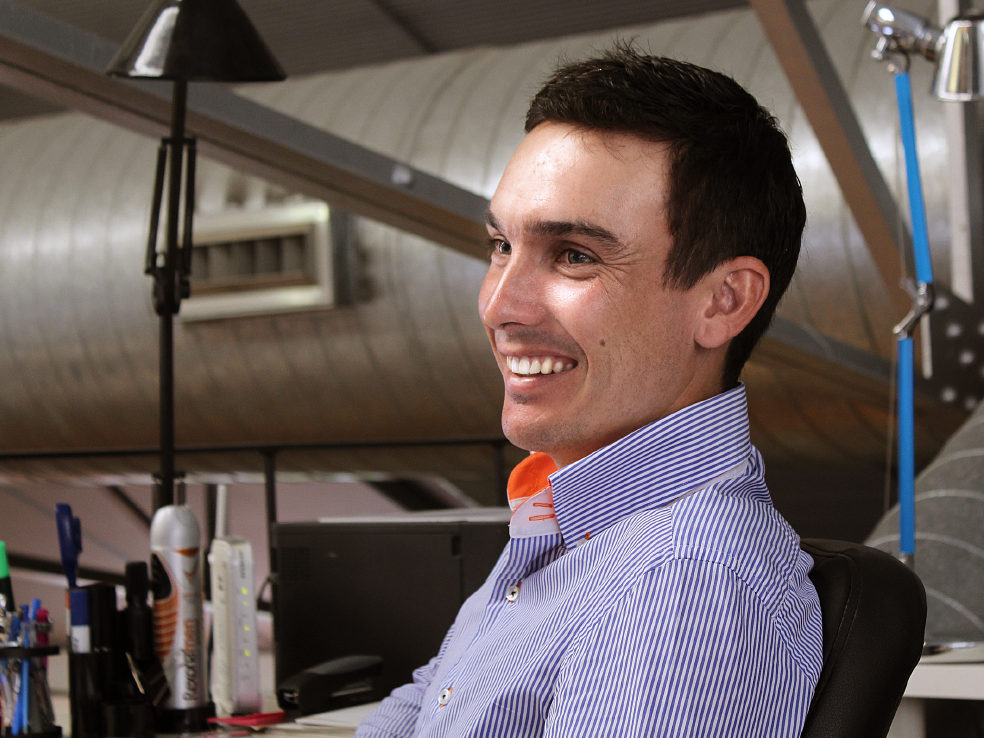 Hamish Cargill
Director, XXVI
Principal
Hamish still struggles to correctly use 'affect' and 'effect'. Has been a snow reporter. And a stuntman. Once woke to a member of the royal family jumping on his bed. Rode eventing horses professionally for 6 years. And still plans to compete at the Olympics.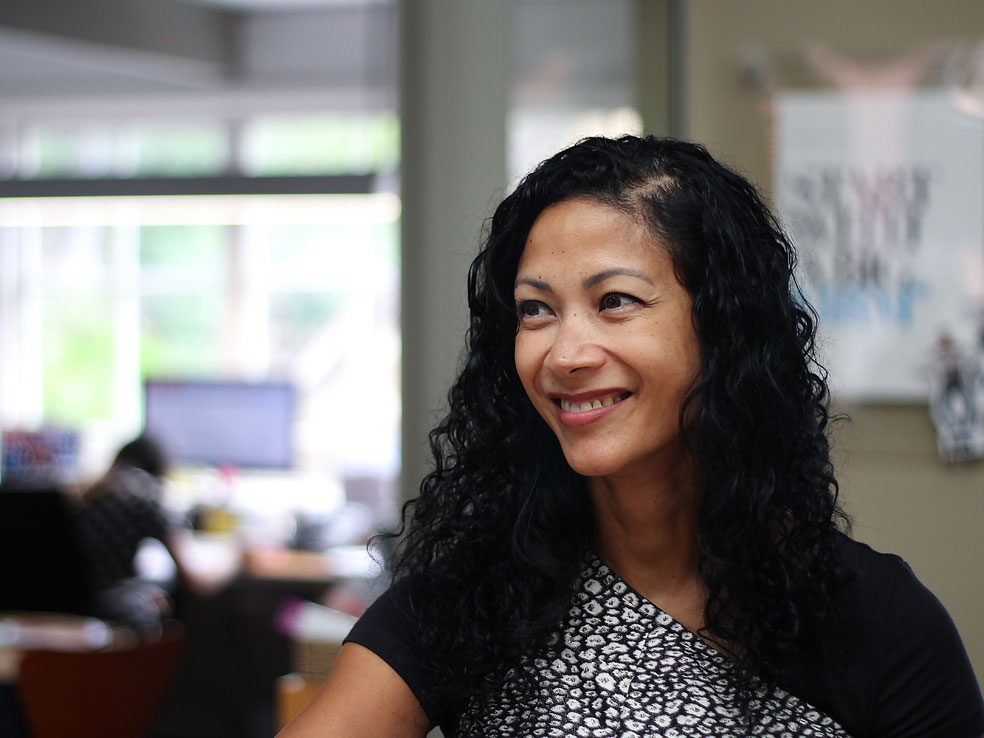 Moensie Rossier
Strategy Director
Principal
Moensie loves talking about ideas. Thinks she's learned as much from fiction as business books. Won Brand Strategist of the Year at Transform Awards ANZ. And her name? It's easy to say if you happen to speak Dutch or Afrikaans.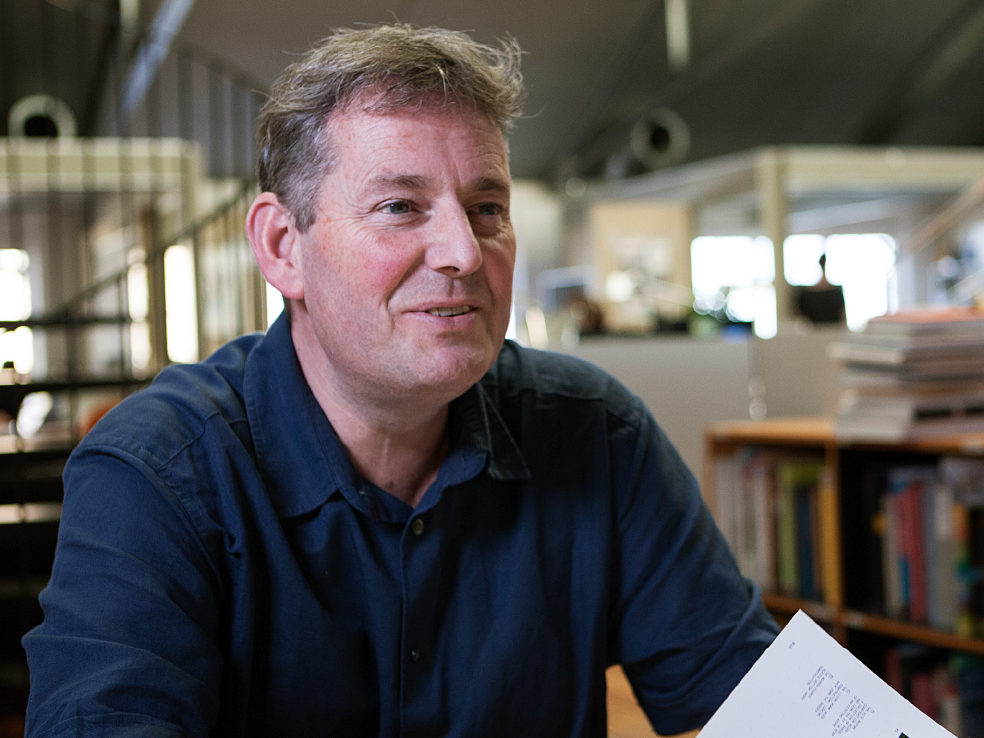 Simon Wright
Executive Creative Director
Principal
Simon believes brand ideas can change the world, try and tell him otherwise. He loves simplicity, Star Trek, Duran Duran and Aston Villa. Communicate, communicate, communicate is his most used saying. He is rumoured to be sponsored by Paul Smith. And he once spent an afternoon in the Arizona desert in a Jacuzzi drinking beer with Boris Becker.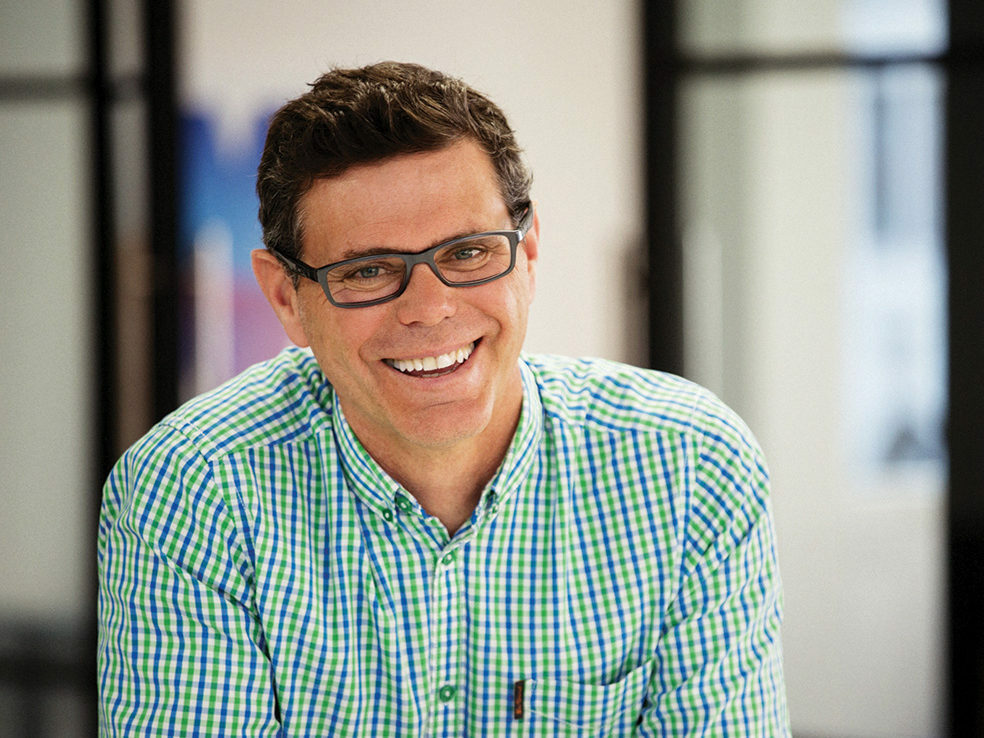 Steve Main
Director, Auckland
Principal
Steve is a general manager who could double as a NZ travel guide. Rides his bike to work and crusades for four meals in a day. Spoke Japanese once.
Tim Riches
Group Strategy Director
Principal
Tim is a pickle lover, sometime pickler and occasional smoker. Finds Zomato an invaluable antidote to restaurant indecision. He's a small time gardener with a thing for bonsai and terrariums and a believer in the predictive power of science fiction.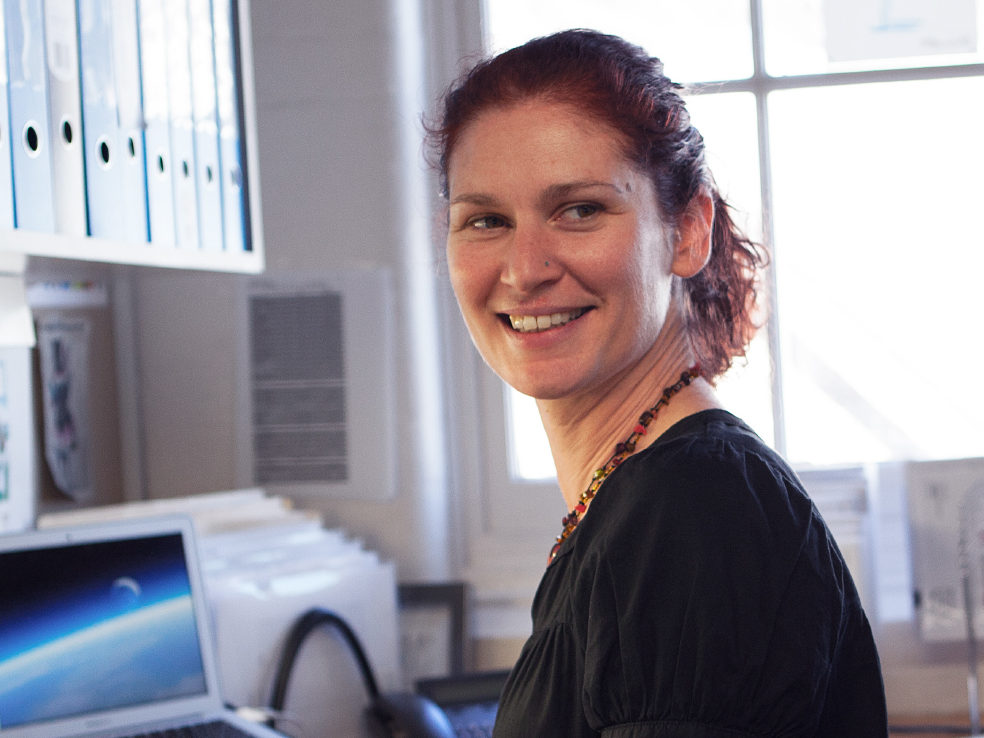 Tui Horo
Group Operations Director
Principal
Tui used to race off-road rally cars (holding the map, not the wheel). Is a closet gaming nerd at home (competing with like-minded souls nationally). Dream of undertaking her own Grand Designs project. Loves her two dogs (will show photos).
Tom Brigstocke
Group CEO
Principal
Tom's weekend relaxations include chopping wood and looking after cattle. He gets goosebumps from Elgar. Born in the USA. Still owns a Triumph 900 (his guilty pleasure). Dislikes tofu, likes steak tartare. And contends we have an apostrophe surplus.
Wayde Bull
Strategy Director
Principal
Wayde worked on Margaret Thatcher's re-election campaign (in short trousers). Has a collection of TinTin comics in mint condition. Runs long distances when his knees agree. Is a sucker for new apps, a good historic novel and West Wing repeats.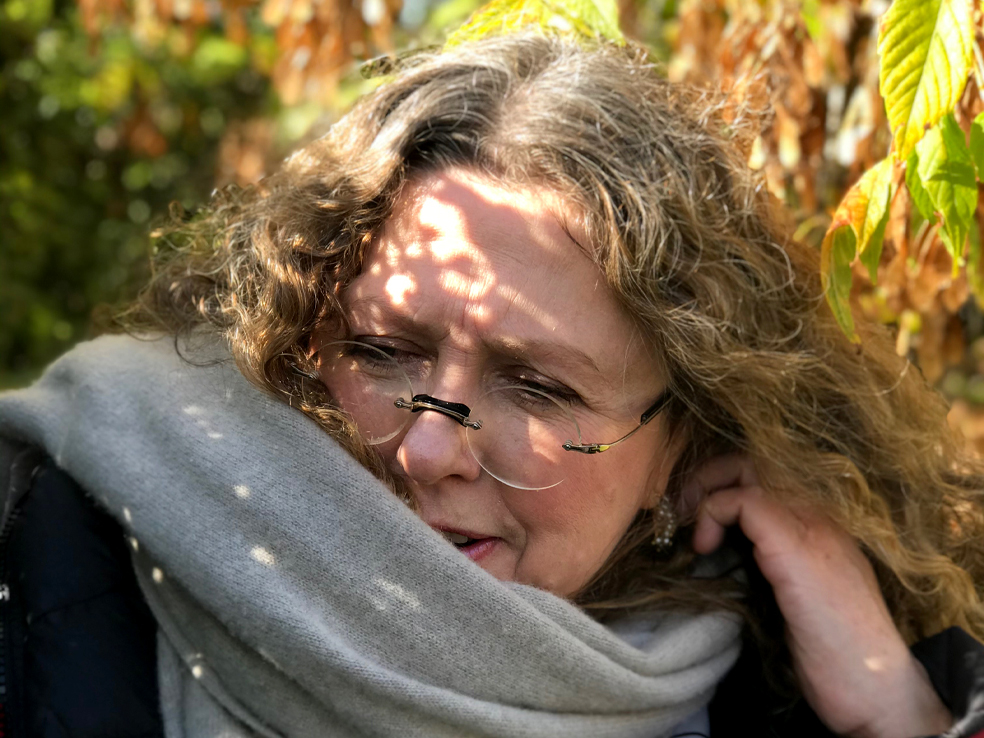 Mary Winter
Insights Director
Mary likes crocheting, spinning wool and having early morning coffee by the sea with retired farmers. A nature lover, she'll gladly spend hours spying Goshawks above treetops and deeply envies a friend's critically endangered species of black swamp gum. But let's keep that between us.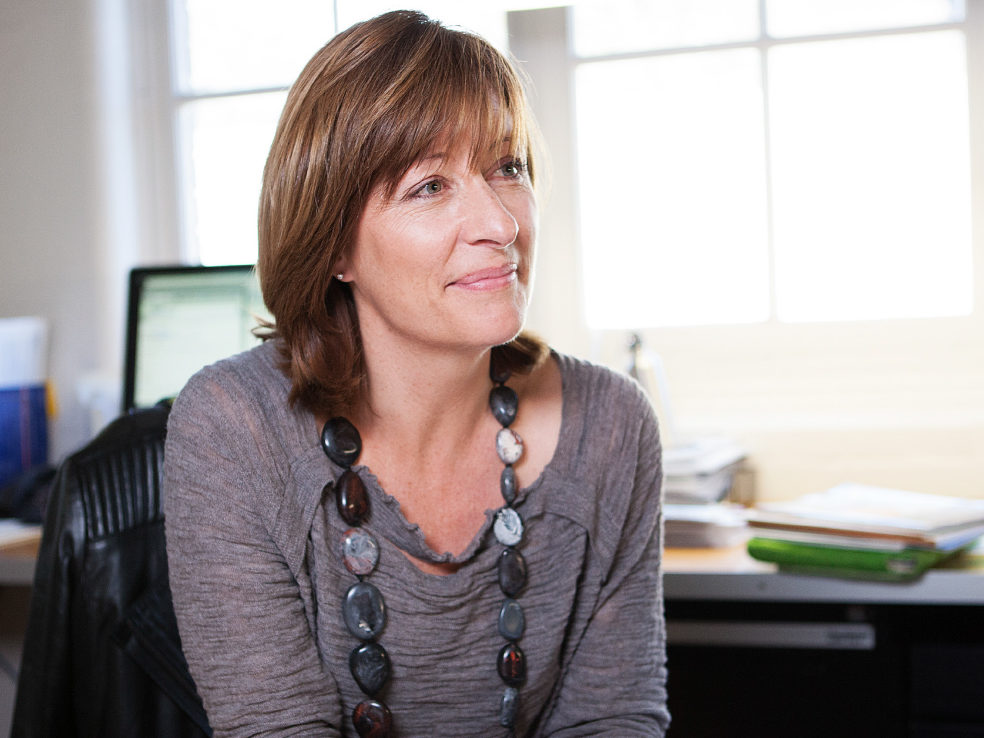 Claire Gallagher
Employer Brand Director
Claire loves suprises (mostly), talking, Ireland and being a mum. Has a fear of fish. Danced with Salman Rushdie to 'I Will Survive'.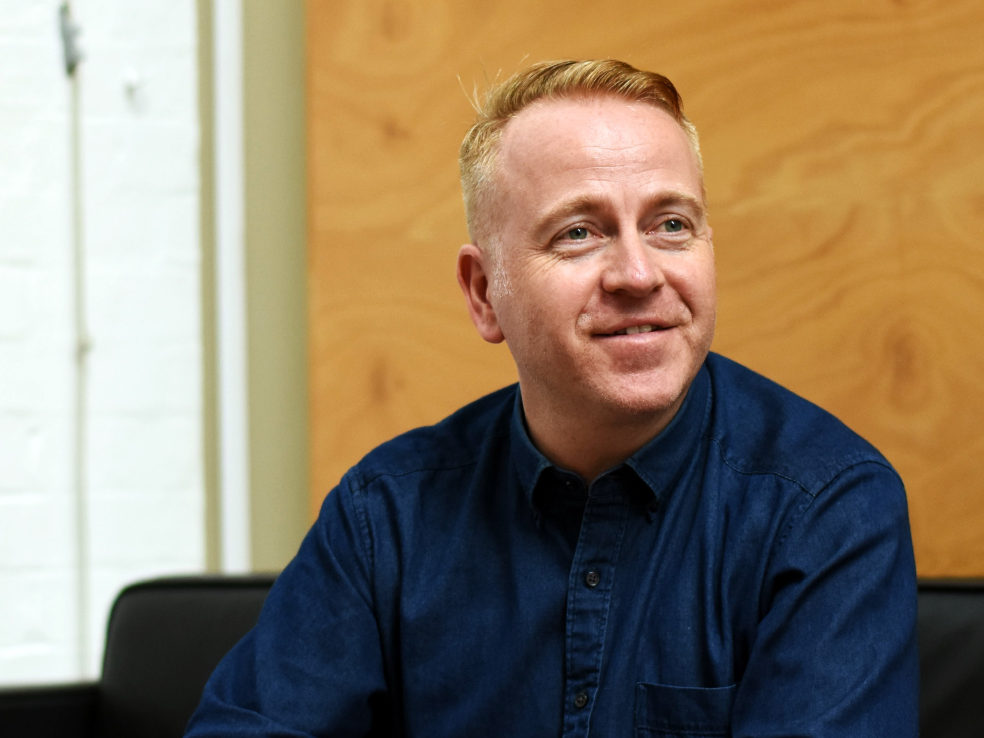 Martin Hopkins
Creative Director
Martin was once strangled by Darth Vader. He fears leaving the house in mismatched shoes. He's got a twin brother back in Essex. He once scaled six mountains in three days. Can sometimes be found photographing empty streets. And he occasionally dines on Thai food for breakfast.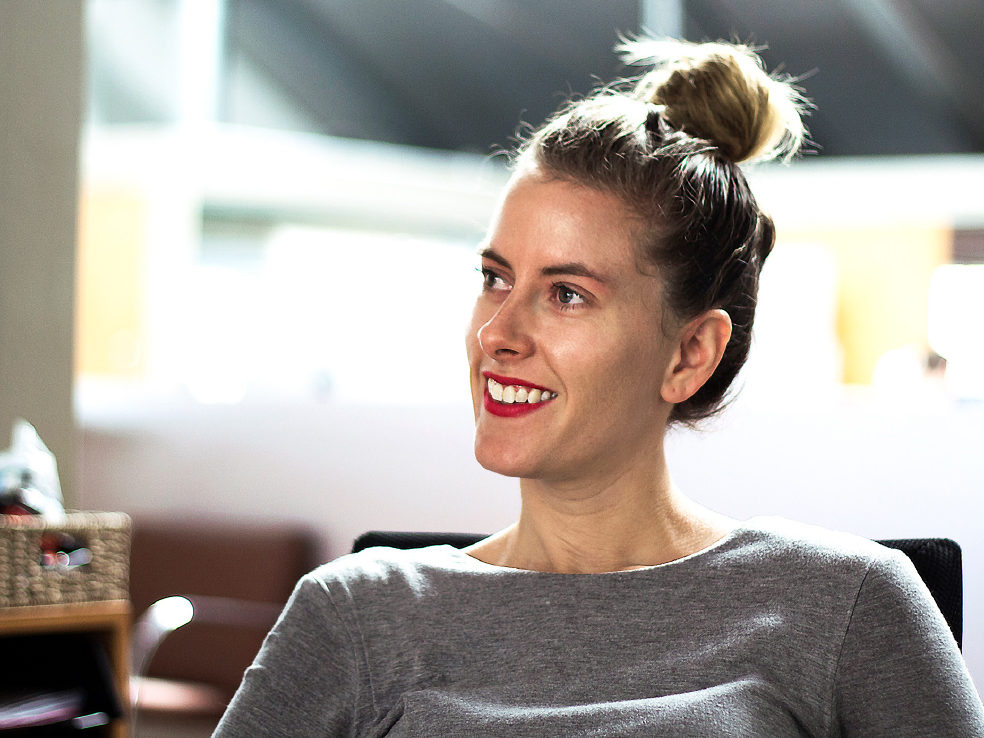 Renée Stekel
Business Director
Renee loves the ocean. And never regrets getting up for a sunrise. She's most alive when exploring new places. Which partly explains 14 moves in the past decade. Keep cup in hand, she's all about protecting the environment. And autumn is her favourite season for obvious reasons – the fashion.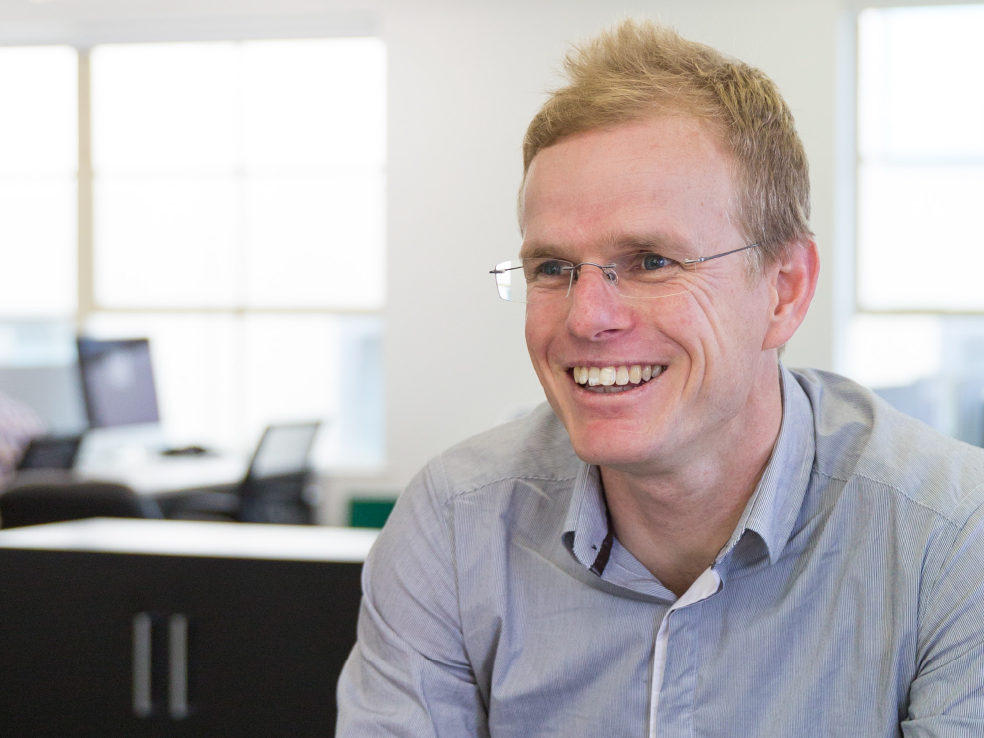 Mat Hyde
Group Business Development Director
Mat's signature dance move is 'the pony'. He once owned a yellow '79 Corolla called the 'Butter Box'. Could start it with a paddlepop stick. He's lived and adventured overseas. He once ate 'Cuy' (Guinea Pig). And swam with a croc. He was born and bred in the country. And he thinks happiness is a choice.
Rachel Terkelsen
Creative Director
Rachel cannot sing. Not one note. In fact, just the mention of karaoke makes parts of her body shake that shouldn't. As does Melbourne's weather. Local here for 40 years, she's still waiting to acclimatise thanks to a sunny upbringing spent in Brissy. In the meantime, she's keeping warm with a trusty foot heater, a few competitive runs here and there, and a scotch or four.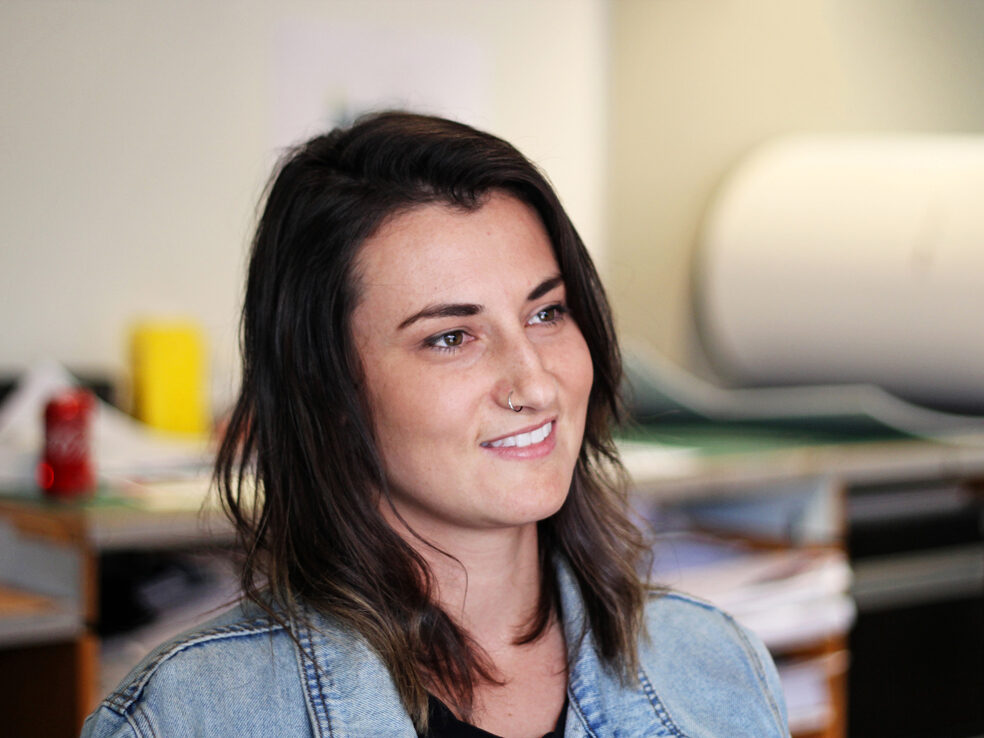 Rhiannon Folpp
Design Director
Rhiannon was delivered by her Dad. Will eat pizza any time of day. And once served wine to Judy Dench and Helen Mirren at the Baftas. She loves music. Dogs. And being asked for ID.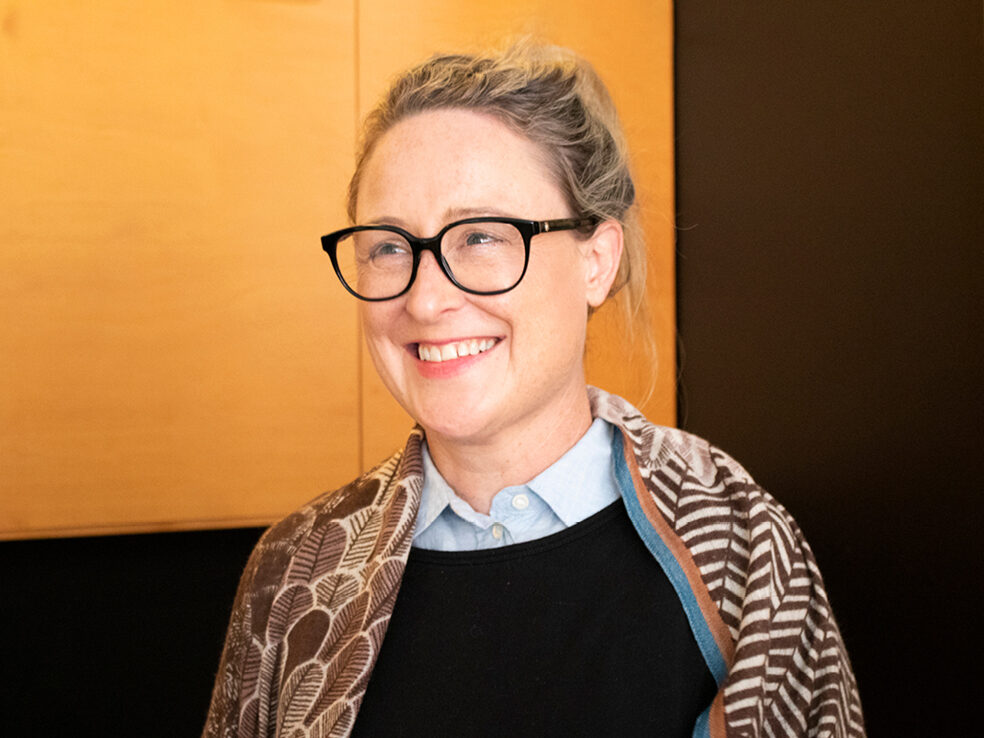 Cera O'Grady
Account Director
Cera is a trained chef with her own kitchen nightmares – getting first degree chilli burns and spilling red wine all over Nick Cave. In front of Kylie Minogue. Ouch. Never one to shy away from danger, she surrounds herself with cats despite being allergic. Loves fiery volcanoes. And fiery food.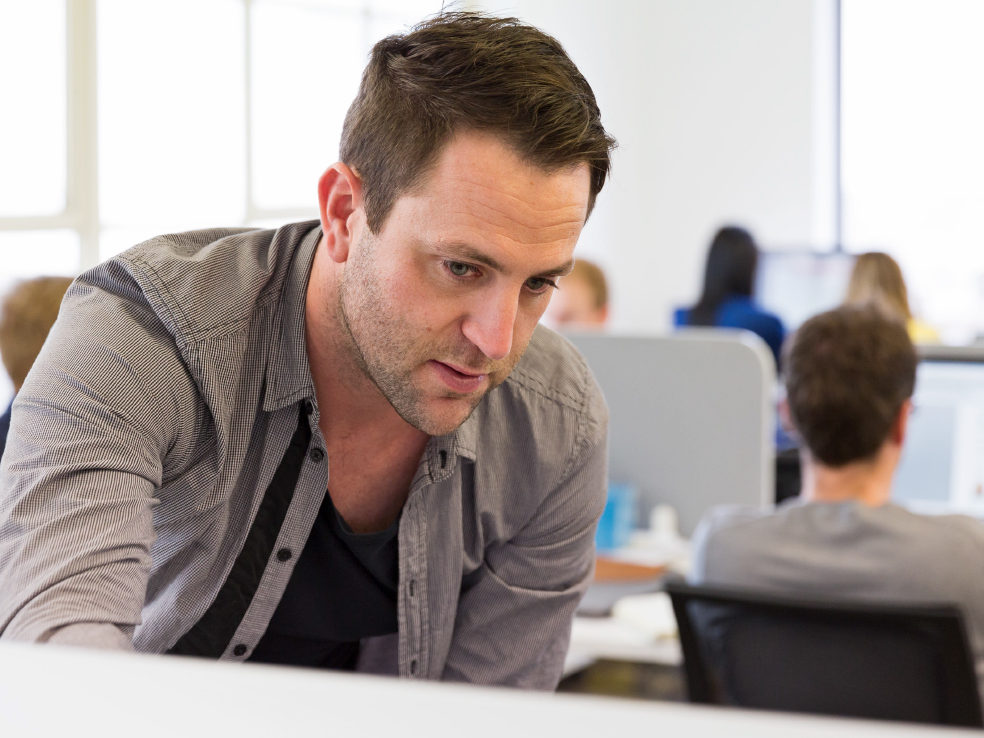 Andrew Thompson
Design Director
Andrew once walked nearly three kilometres carrying 30kg above his head in the name of art. Is an avid collector of historic artefacts. His oldest item is 4.6 billion years old. Has busted Banksy in action. But won't tell you who he is.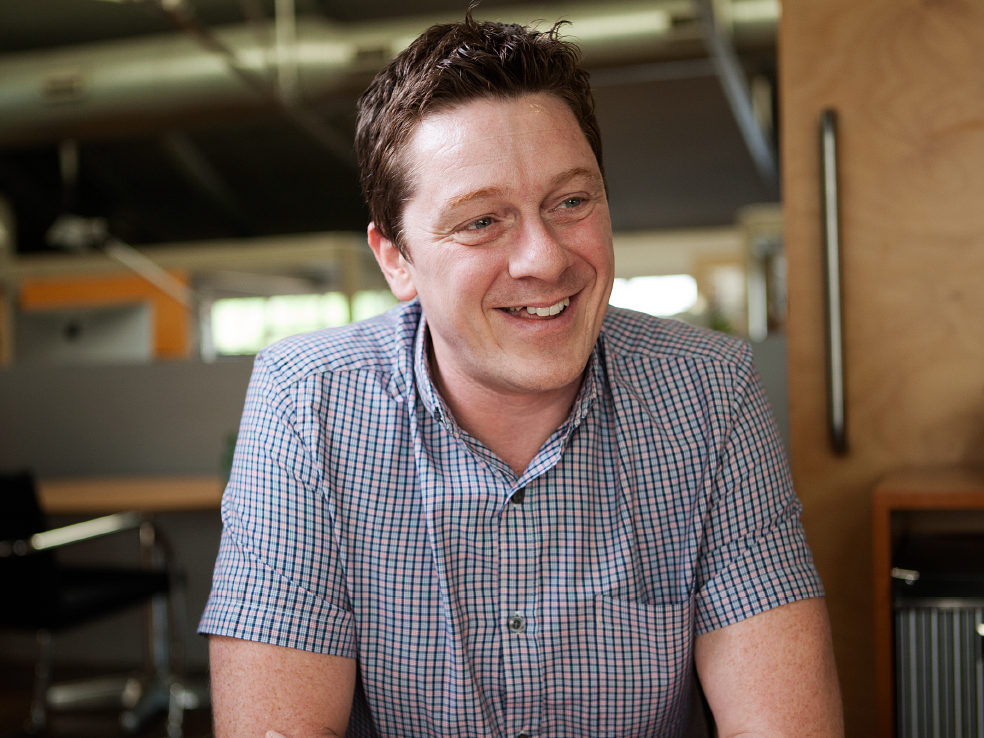 Dean Varndell
Head of Motion Graphics
Dean is not a big fan of the courgette. Admires the aesthetics of numbers. Was a DJ in a past life. Has a weakness for treacle.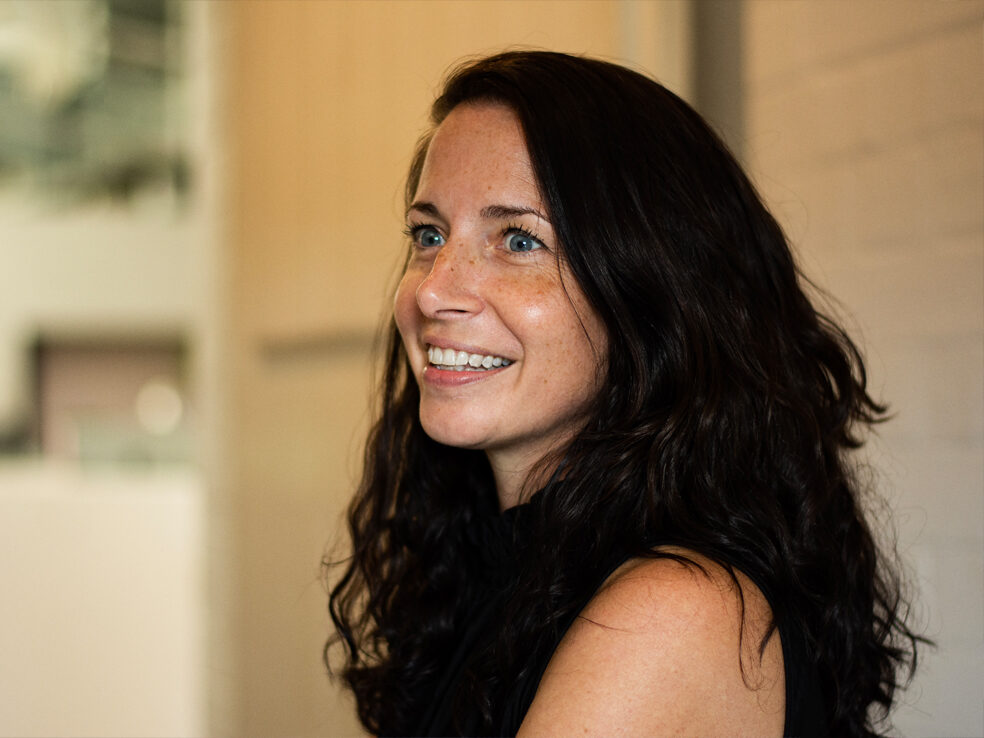 Ashling Withers
Senior Consultant, Employer Brand
Ashling's lived in seven countries. Still can't shake that British accent. She once lost her shoe crowd surfing at a Beastie Boys concert. But found herself featured in a song by a famous Belgian singer. She's a firm believer in effort over talent (on the dance floor). And dreams of one day completing an ocean swim.
Darren Swain
Design Director
Darren has trouble sitting still. Regularly cleans light switches and electrical cables. Will do anything for a back scratch.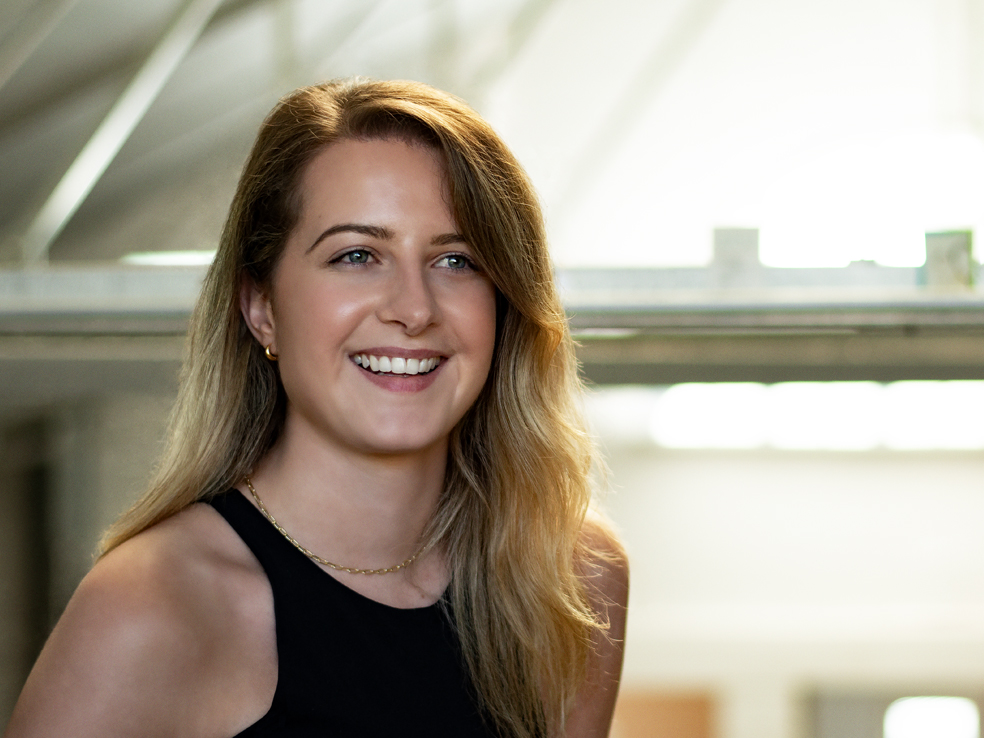 Jordan Demetriou
Senior Designer
Jordan is a Designer with a strange connection to numbers. She's a triplet who's known to break three bones at a time and once memorised the first 100 decimals of Pi just because. She loves crime podcasts – particularly about cult leaders – and heavy metal. And although a former cheerleader, the only move she does these days is the worm. But only after a whisky (or two).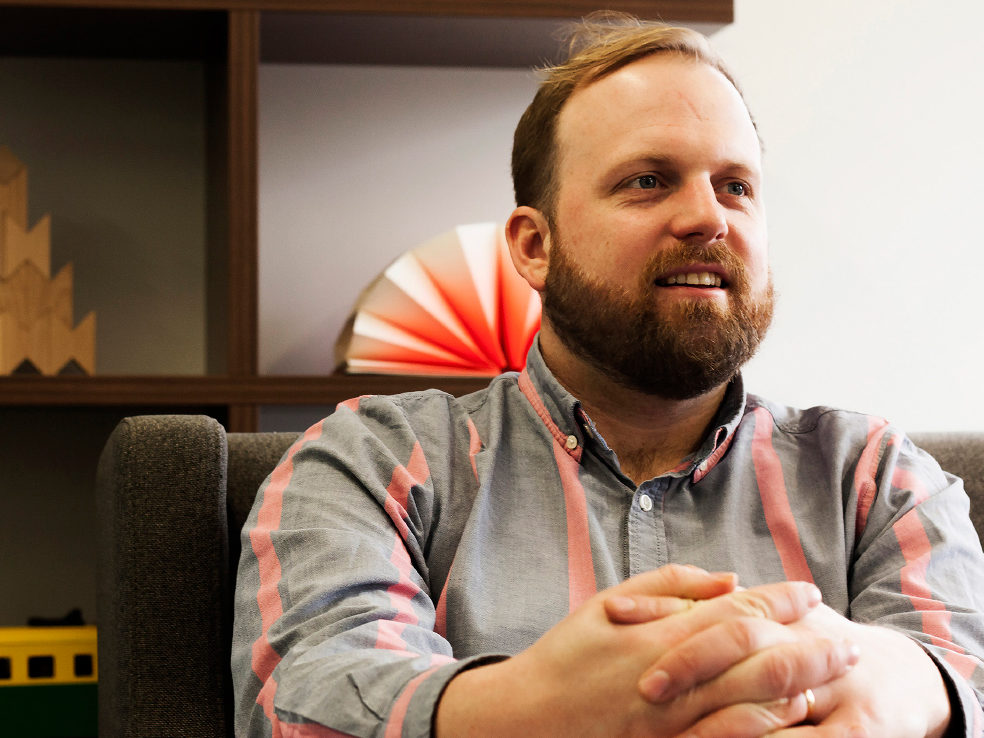 Charlie Rose
Strategy Director
Charlie once acted in a Colombian soap opera called 'Bad Girls'. He's an Essendon football tragic, who can't say no to liquorice. He's ridden a bike across Argentina. And loves sci-fi and fantasy. Unashamedly.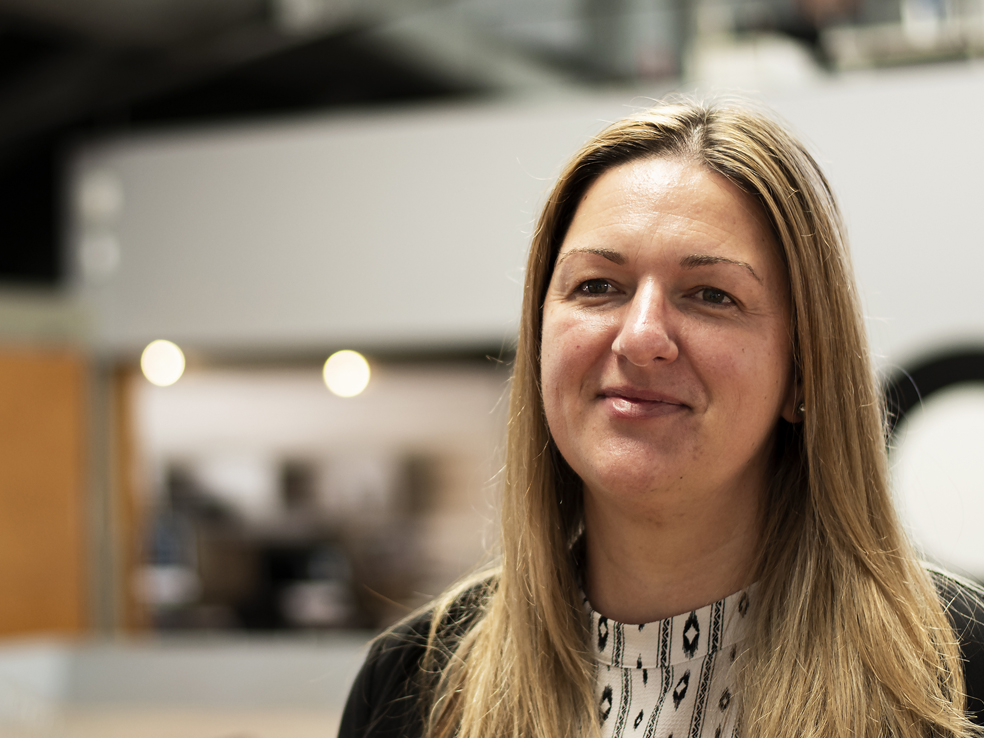 Natalie Kules
Finance Director
Music plays a big part in Natalie's life. So does her big family. She's writing 20 songs all at once (one for each family member?), but right now she's singing the praises of her new Keto lifestyle.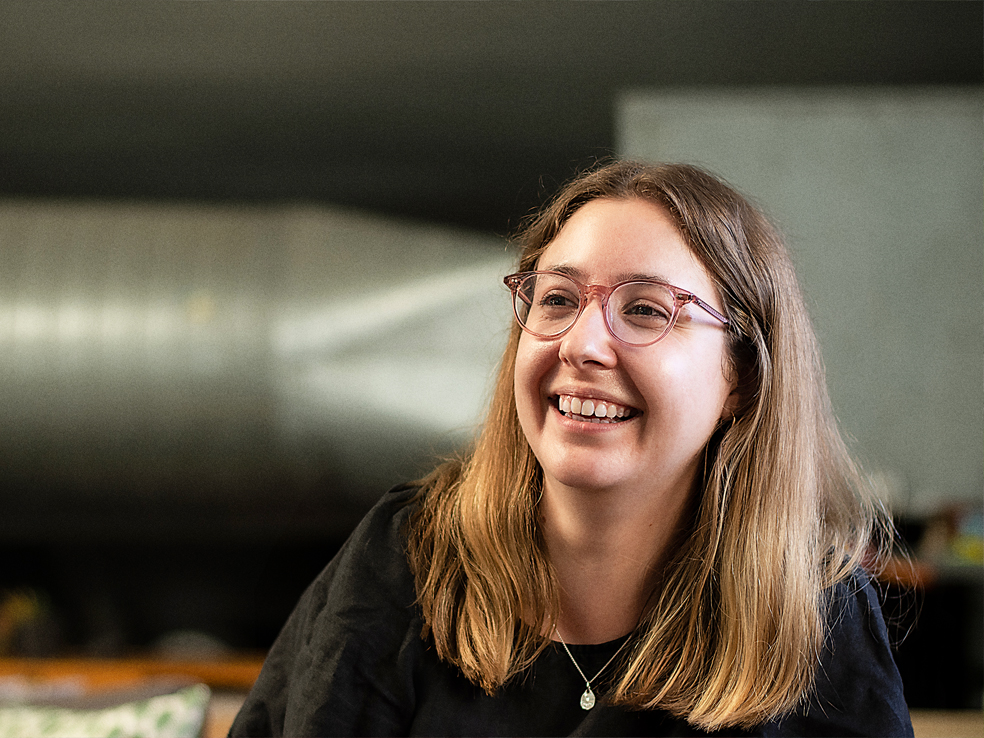 Emma Saunders
Writer, XXVI
Emma loves swimming in the ocean but has a fear of aquariums. Weirdly good at remembering and recognising faces. Big fan of short books. And South London. Enjoys long, meandering walks with friends, kimchi and cheese toasties, and natural wine.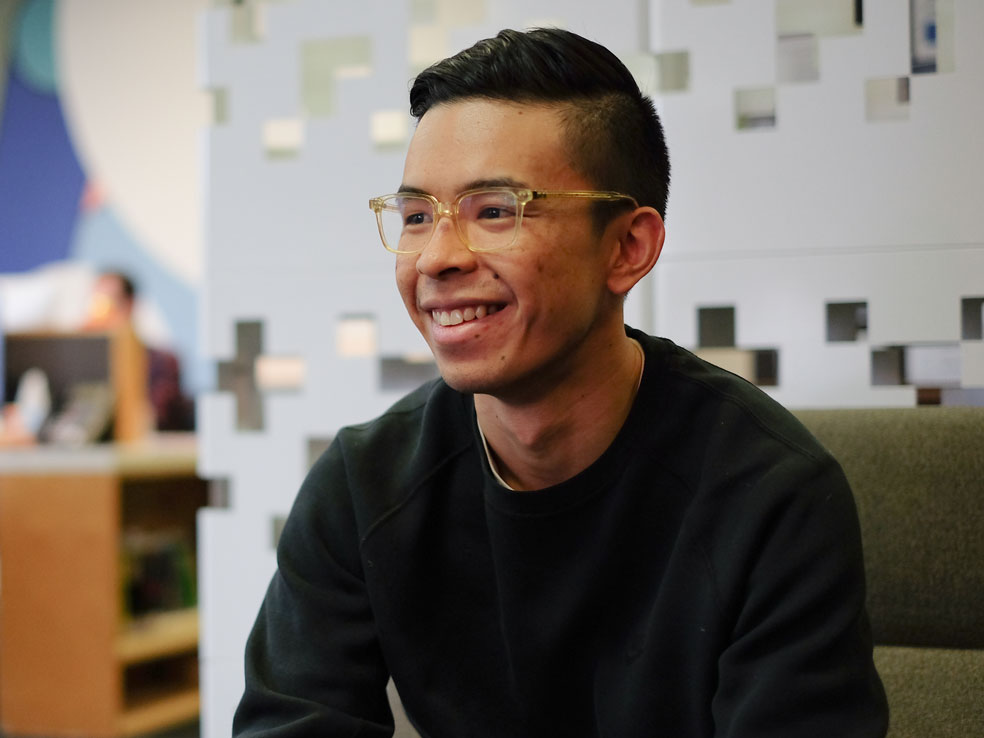 Gareth Joe
Associate Strategy Director
Gareth's pretty sure we're living in some kind of simulation. Probably explains how he worked for Wu-Tang. He dreams of going to Mars and believes white sneakers makes you look fast. Because they do.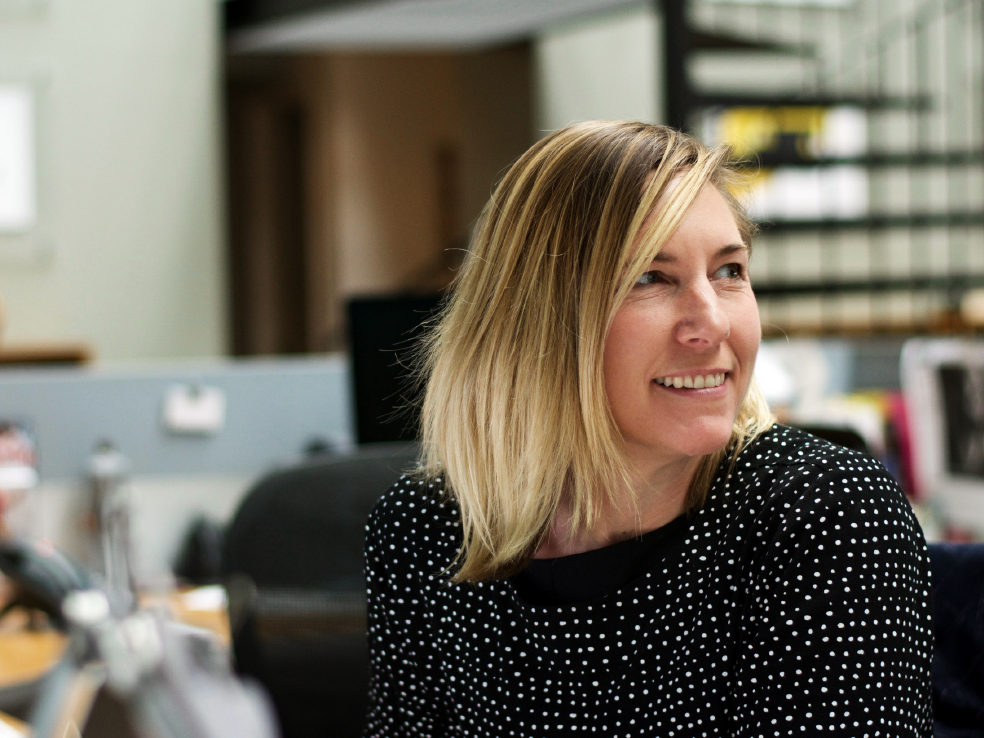 Yolanda Koning
Design Director
Yolanda is a Kiwi with Dutch parents. She still says chilly bin. And jandals. She goes a little crazy on Sake. Knocks over a glass of water daily. And once wore two different shoes to work. (It was an accident).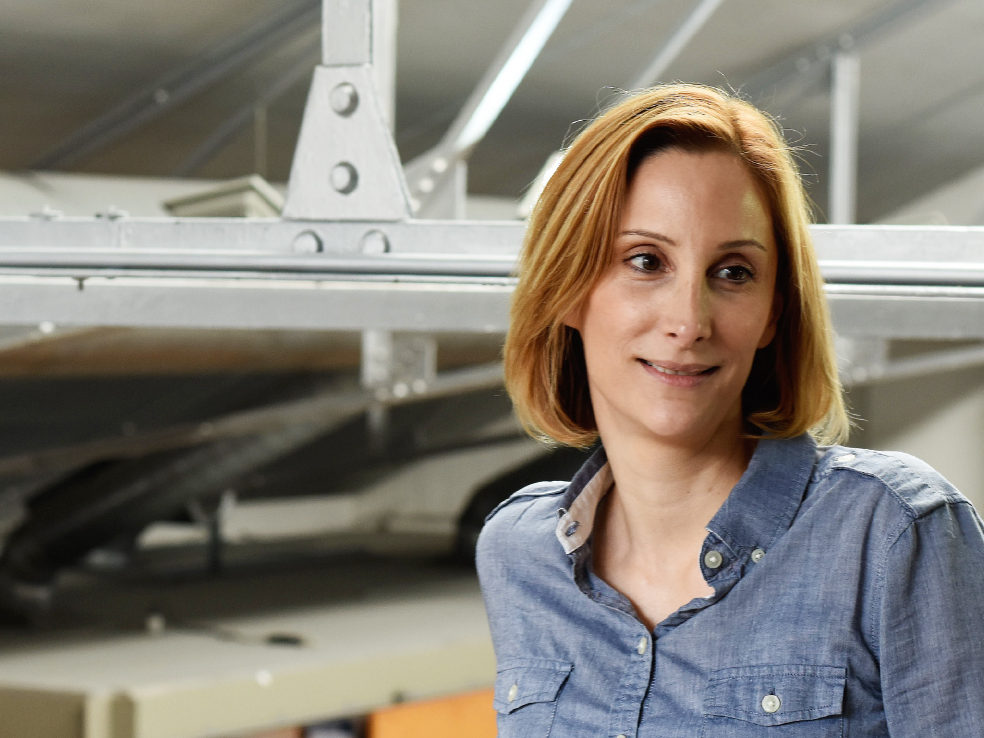 Kristen Cetrulo
Senior Studio Manager, XXVI
Kristen secretly loves putting IKEA furniture together. She invents a new business idea daily. And has lost count of how many DIY projects she's started. She's terrible at ironing. But once steamed Eric Clapton's shirt.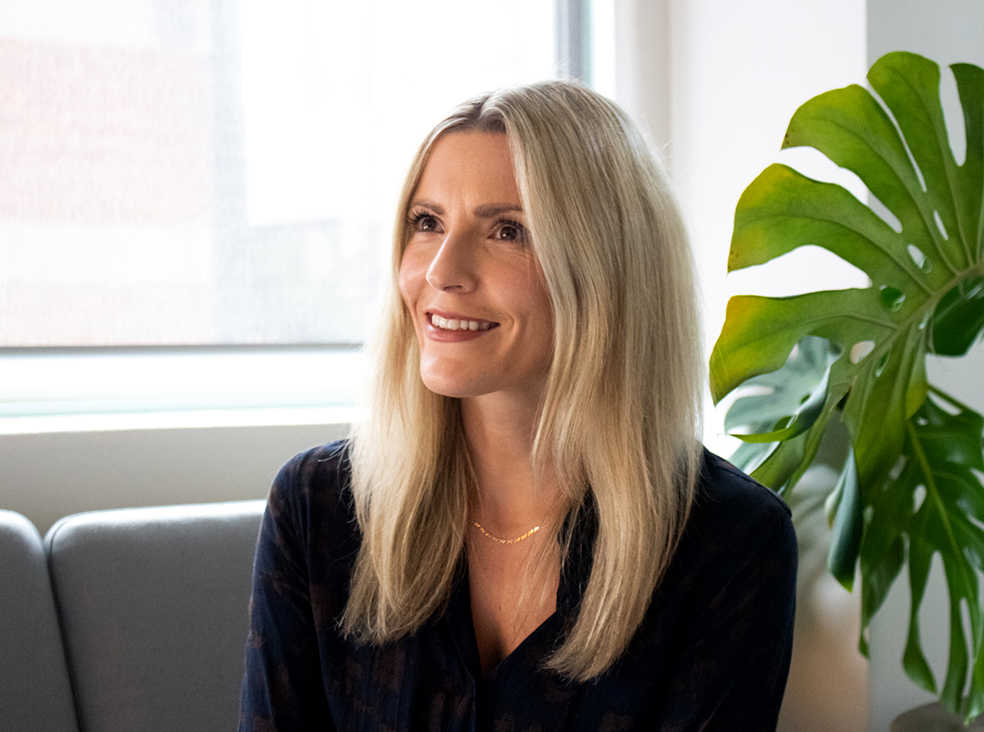 Carly Holland
Account Director
Carly moved to Australia in search of the sun and is an avid foodie. Although is yet to find a Sunday roast up to her London standards. She enjoys reformer Pilates, hot yoga and never setting foot in a traditional gym. Has an overly affectionate French Bulldog named Delboy, who is passionate about the Melbourne office bins.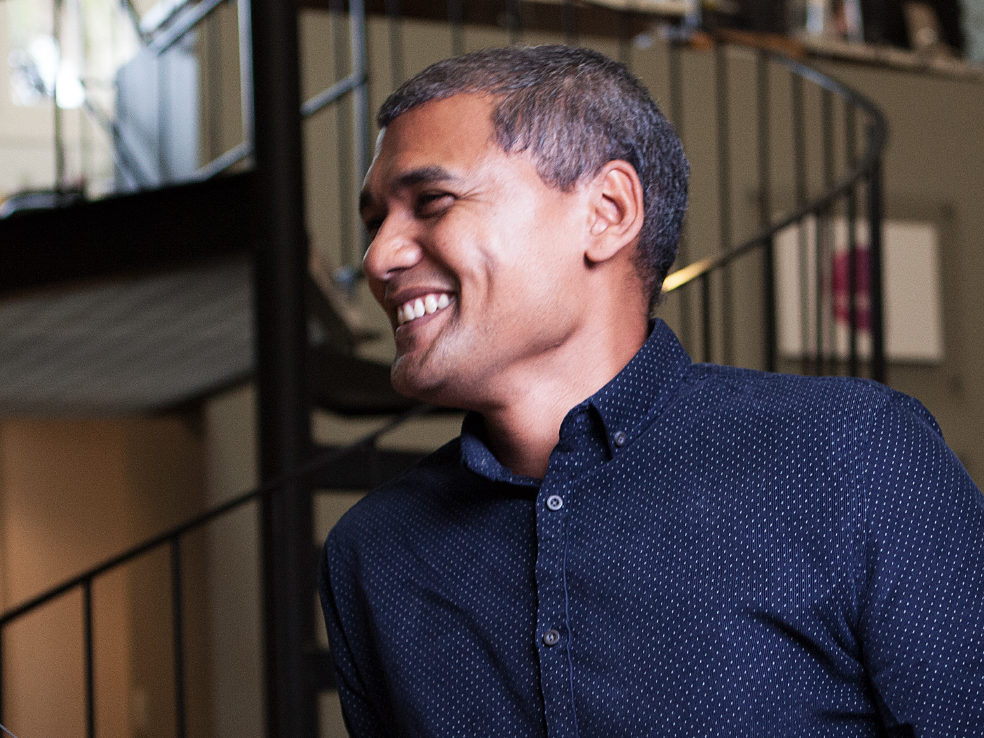 Hayden Mathys
Motion Graphics Designer
Hayden gets extremely frustrated if he doesn't play football once a week. Had dreadlocks for 16 years. Loves cooking (signature dish is Thai green curry).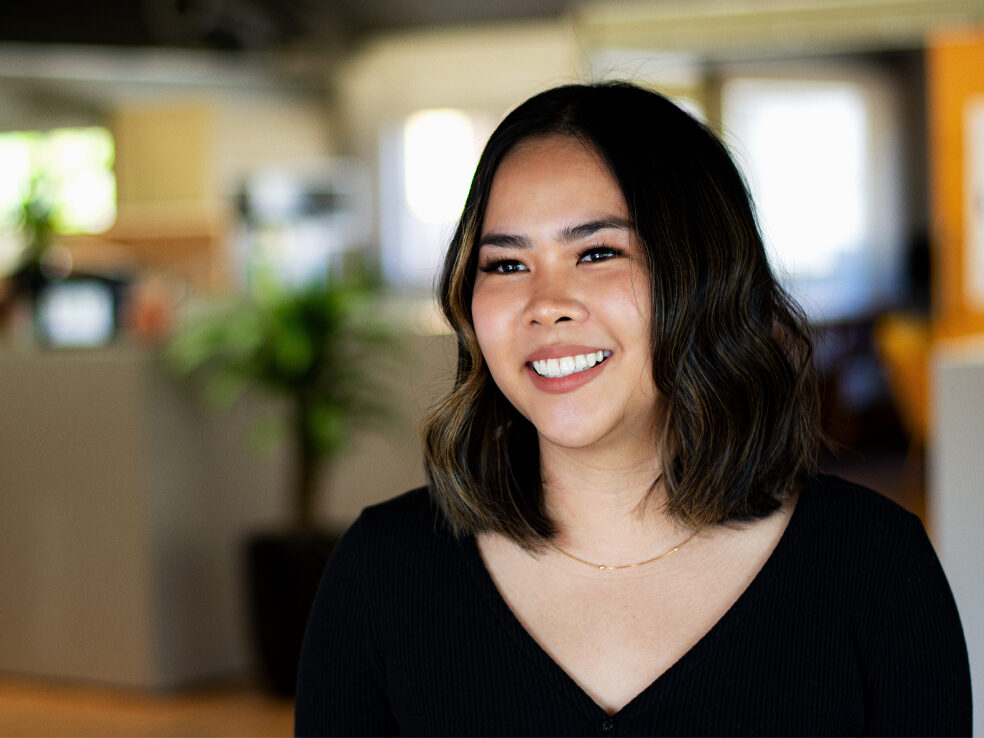 Karen Adriano
Designer
Karen is a foodie in search of Sydney's best ramen after moving here from Manila. When not noodling, other interests include stalking cute doggos at the park. Backstreet Boys sing-alongs. Avoiding nuts in chocolate. And ordering adventurously off the menu - usually to her regret, as there's nothing like ramen. (Amen.)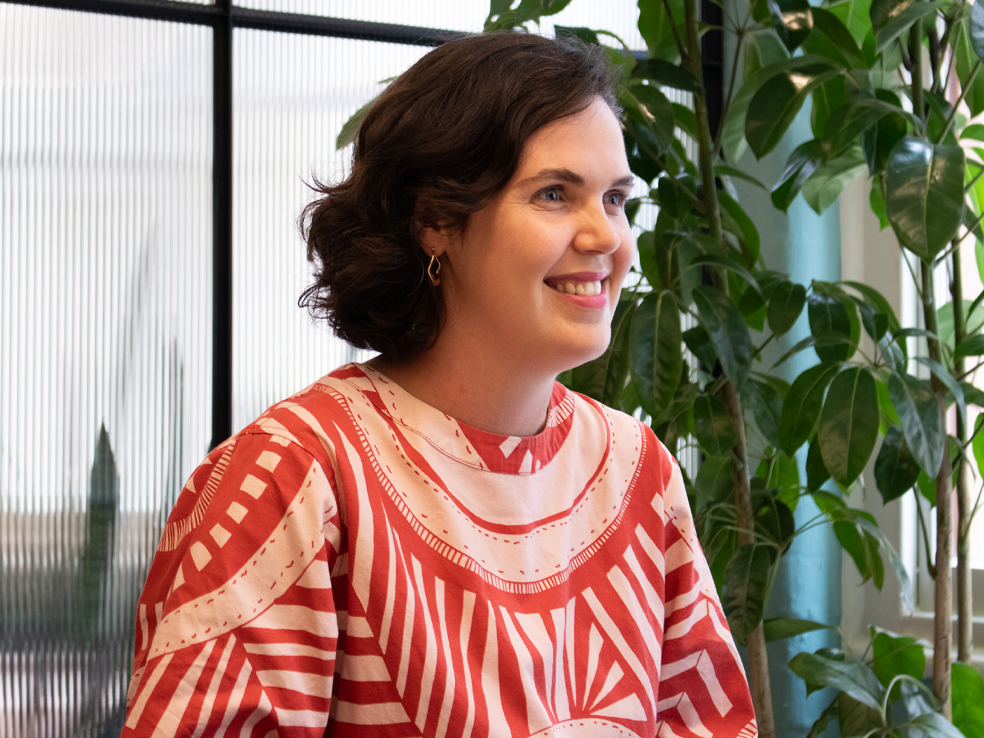 Emily Hart
Studio Manager, XXVI
Emily doesn't know left from right, but does know her way around punctuation marks. (And colour-blocking outfits.) With over a decade in book publishing, she's had some pretty interesting stories land on her desk, including one for a prime minister. But she loves being away from it, too — whether that's water ballet or aspiring to be in an amateur musical. One day.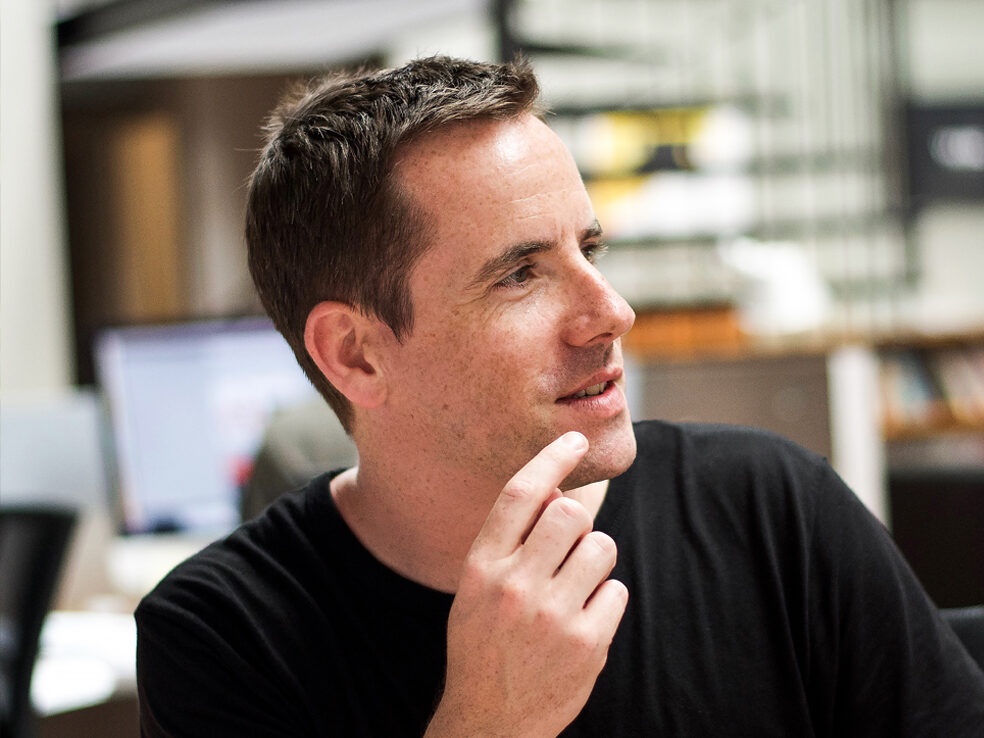 James Welch
Design Director
James feels like a father of 10. (Is only a father of three.) He runs marathons for charity. Wants to surf. Won't, because: sharks. He's half American. Half English. And entirely incapable of taking himself too seriously.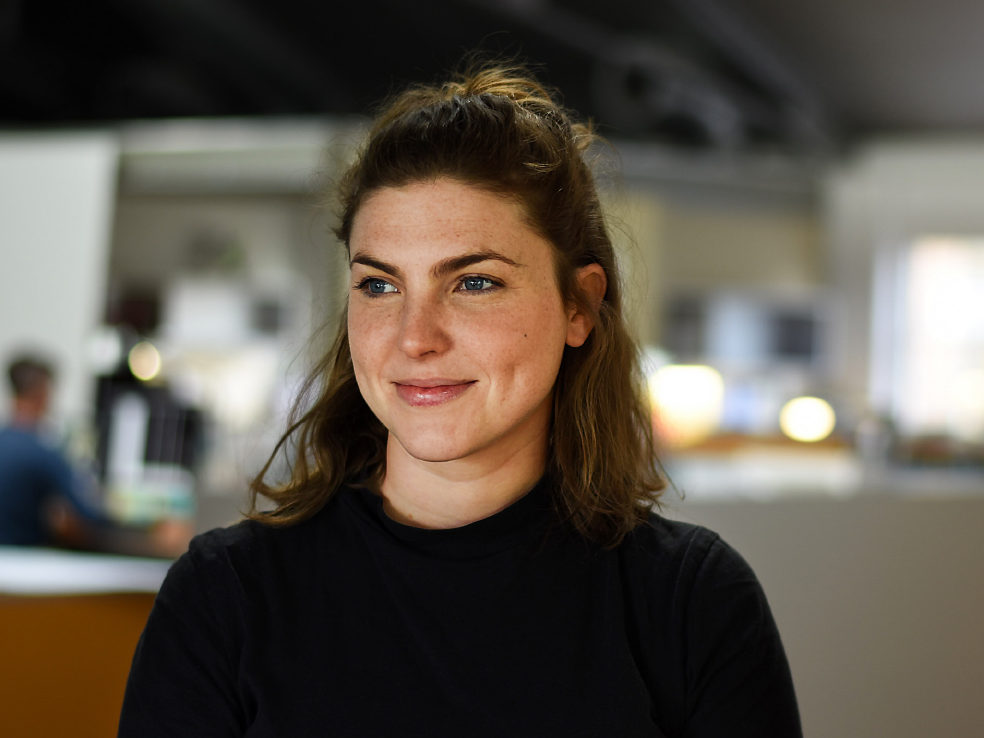 Gemma Harben
Studio & Production Manager
When she's not mashing up the dancefloor, Gemma can be found mashing potatoes. Vegan gotta eat. A loud laugher and small sneezer, she sometimes makes plans to plan for the Apocalypse. Or, when she's feeling more hopeful about humanity, studies Japanese. Current favourite word: Irusu. Pretending to be out when someone knocks on your door.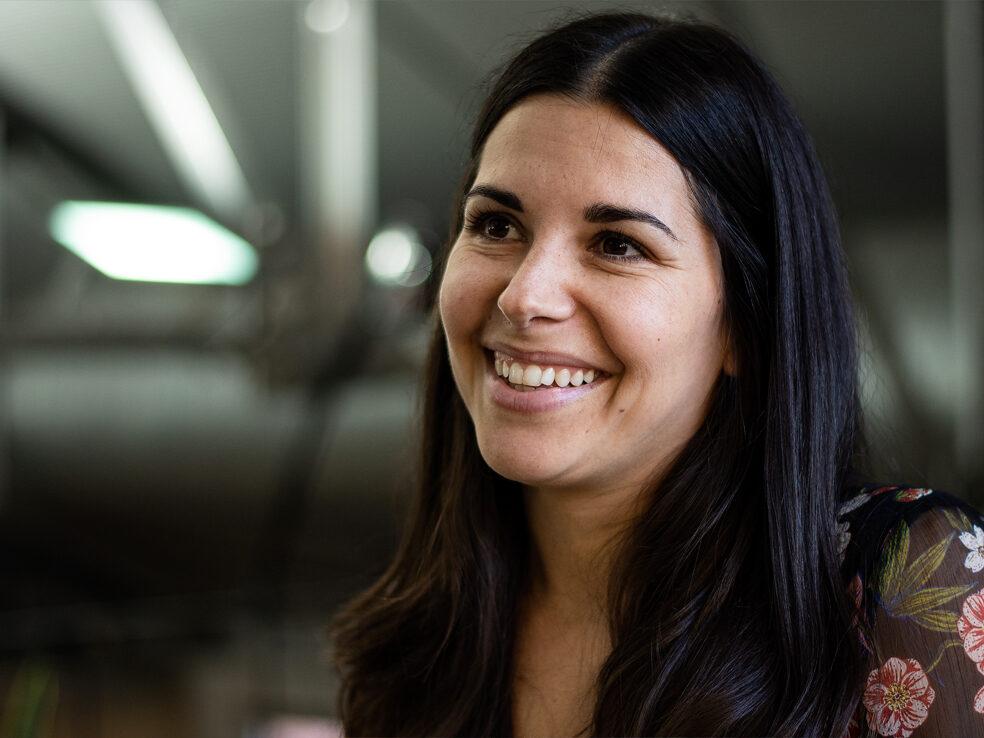 Federica Pala
Account Director
Federica loves a crafternoon. Sings 'Pump up the jam' at the breakfast table. Speaks nicely to plants to help them grow faster. Green tea over coffee. She's an eco-warrior who lives for Warrior II. Spends her days in nature. And mornings doing yoga. Namaste.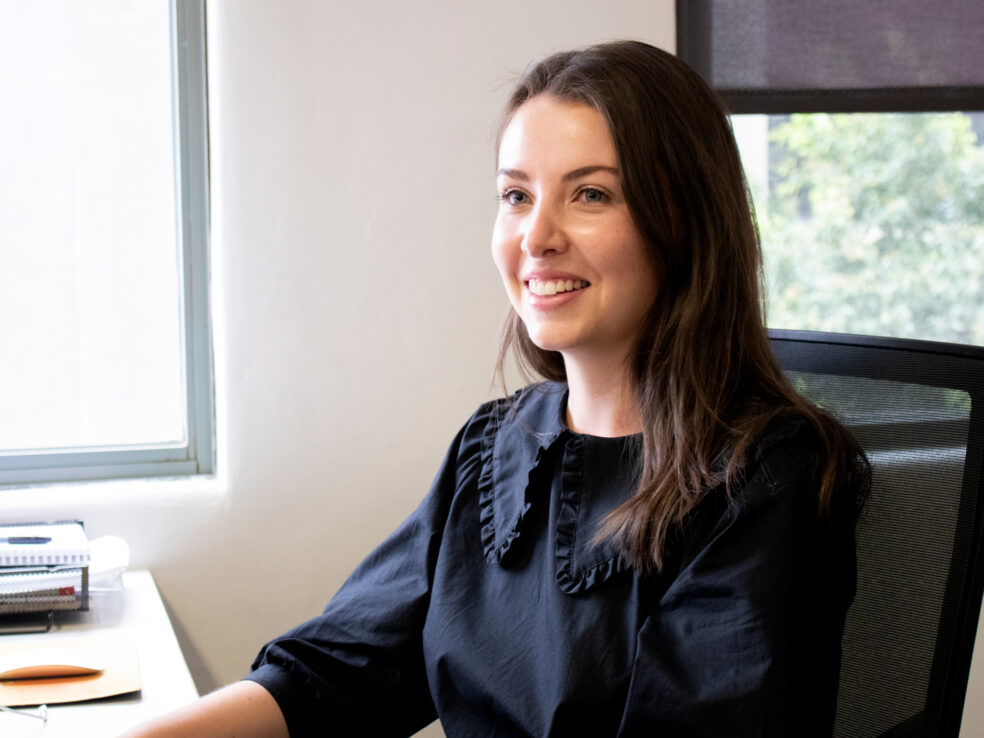 Jemma Barry
Senior Account Manager
Jemma, (with a 'J', of course) is sceptical about star signs. She's also the most virgo-ish virgo you'll ever meet. She loves iced lattes, greyhounds and reality TV. She won't so much as touch an avocado unless it's in guacamole.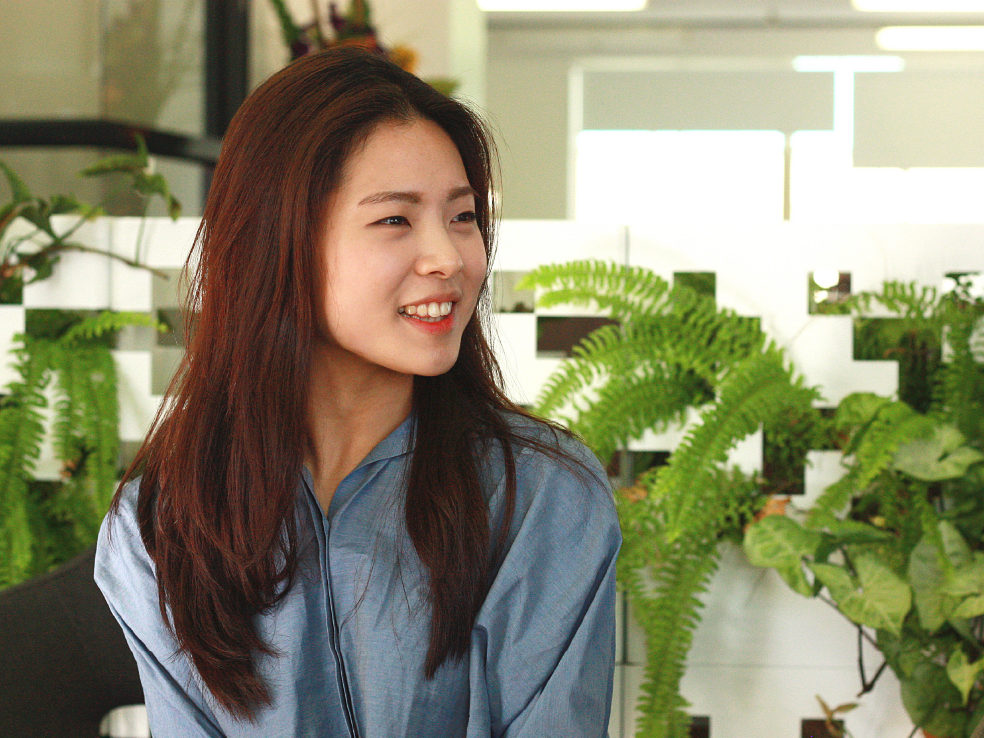 Min Shim
Senior Designer
Min was born in Seoul, South Korea. But has already lived or worked in 5 countries. Here in Melbourne, she enjoys eating brunch. And cake. Especially chocolate mousse cake. She likes yoga too. And right now, is trying to master the side crow.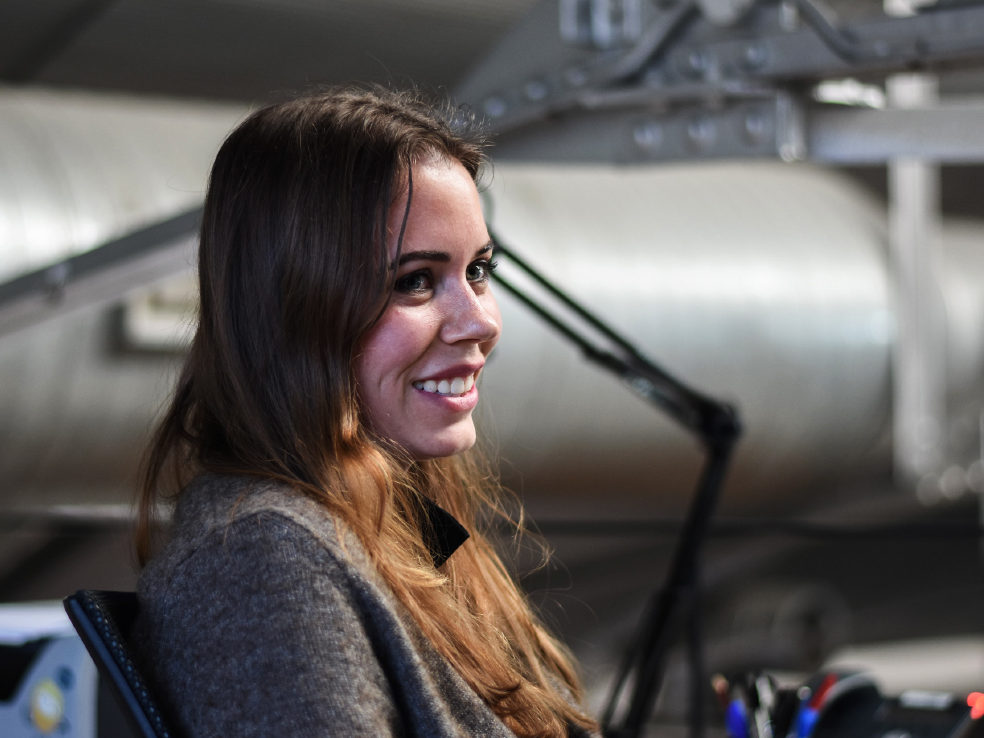 Lisa Wilson
Associate Director, XXVI
Lisa wasn't allowed to eat sugar or watch TV as a child, but has made up for it ever since. Loves animals and once owned eleven Dalmations. Has now scaled back to one ninja-like Chihuahua. Wants to exhibit at the Chelsea Flower Show but so far has only managed to grow some beautifully healthy weeds.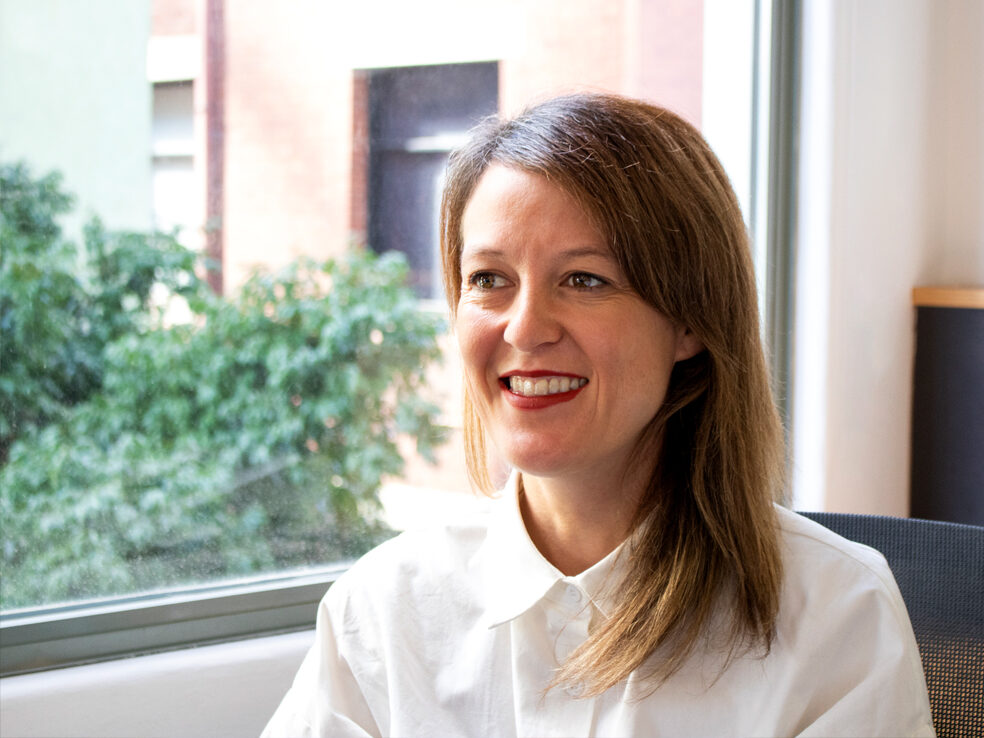 Alissa Dinham
Account Director
Alissa blames her love of wine, cheese and cooking on being half French. Also loves her beautiful kelpie. Obsessed with all things ceramics. And very proud of her yearly tomato crop. She's recently taken up long distance running, but still hasn't taken up karaoke. Being utterly tone deaf probably doesn't help (or could it?).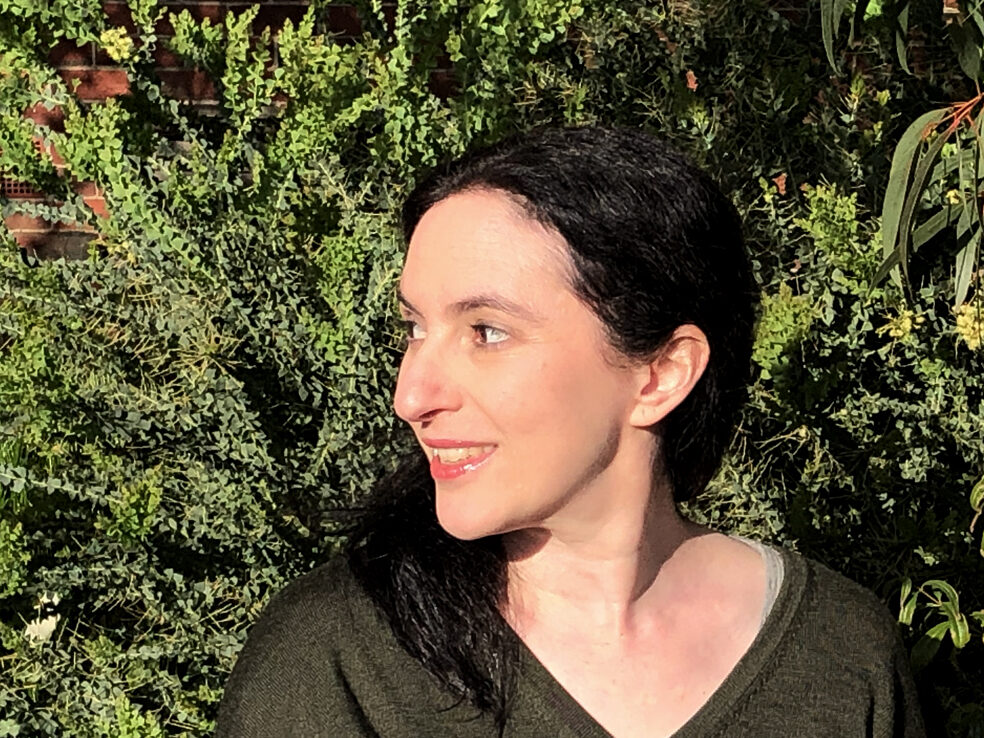 Tamara Hain
Account Director
Tamara would rather be cooked for than cook. Totally fair. A mover not a sitter, nature's her calling card. And natural fabrics. Warm things over cold too. When she's not seeing live music, you'll find her lovingly admiring her vinyl collection. She'll get that record player one day.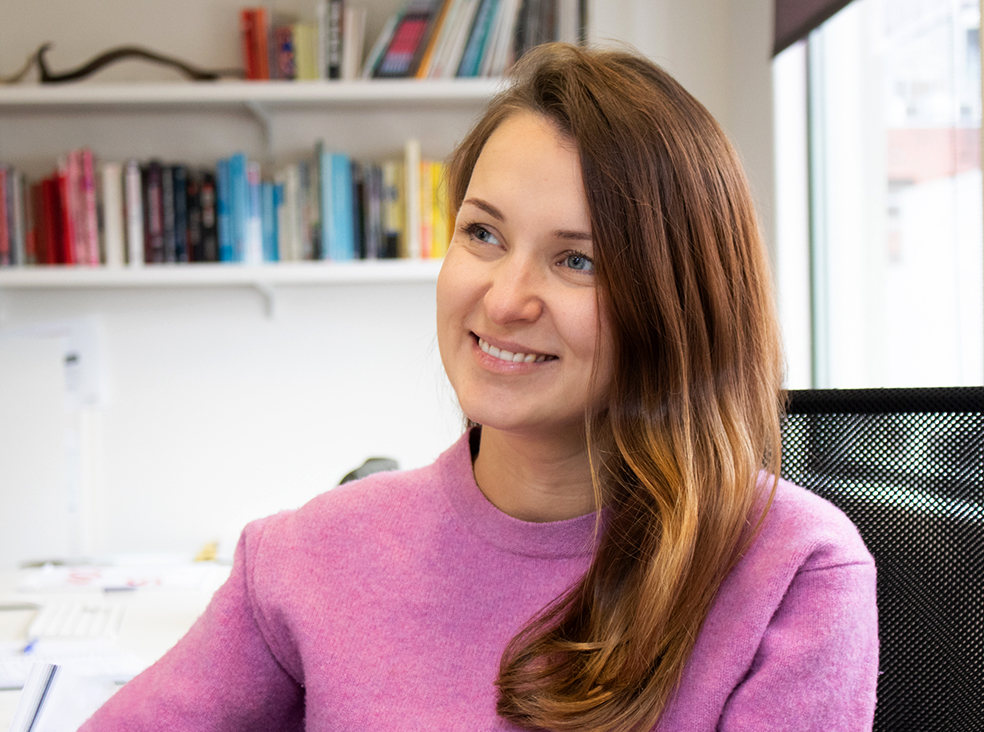 Elmira Gaynullina
Insights Consultant
A lover of nature, Elmira can be found waiting for flowers to blossom, bees to buzz by and snowflakes to form. (That's what you get from someone who believes that if we resist change, we resist life.) When she's not outdoors, she's renovating furniture, admiring Wes Anderson and Almodóvar's use of colour or possibly challenging you to a dance off.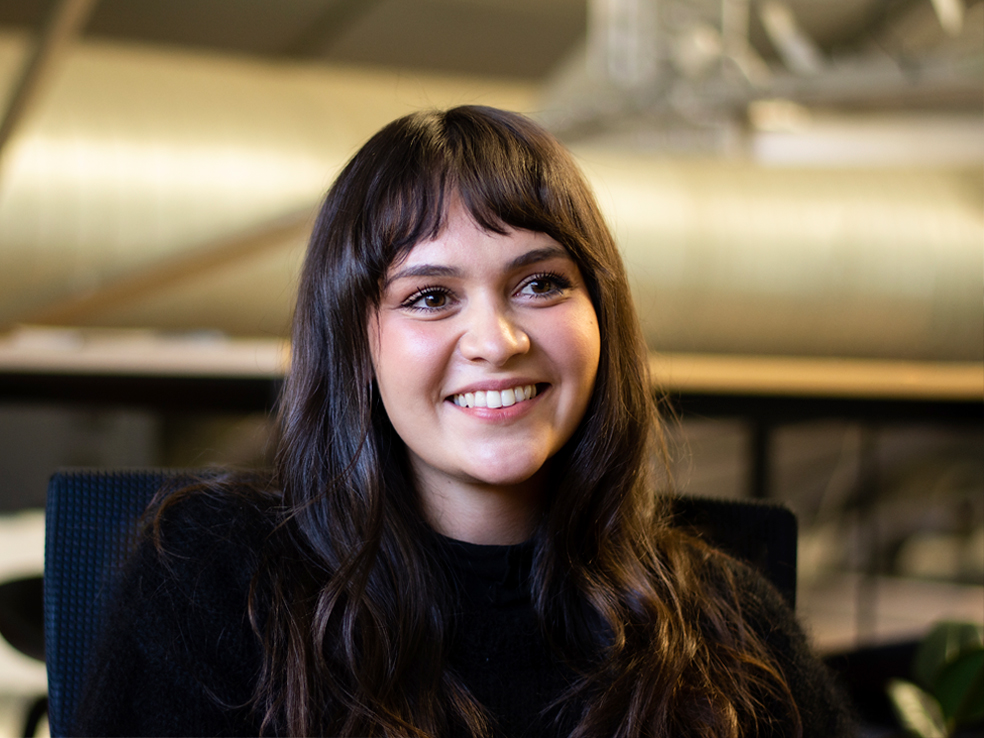 Josie Pereira
Writer, XXVI
Josie rose to fame in 2004 (age 6) on an episode of Hi-5. Her IMDB profile remains 'under construction'. Whilst her acting career is on hold, she paints professionally. In moments of procrastination, she works tirelessly to perfect the Owen Wilson 'Wow'. And her last name 'Pereira' translates to Peartree (which makes her a Josephine Pear).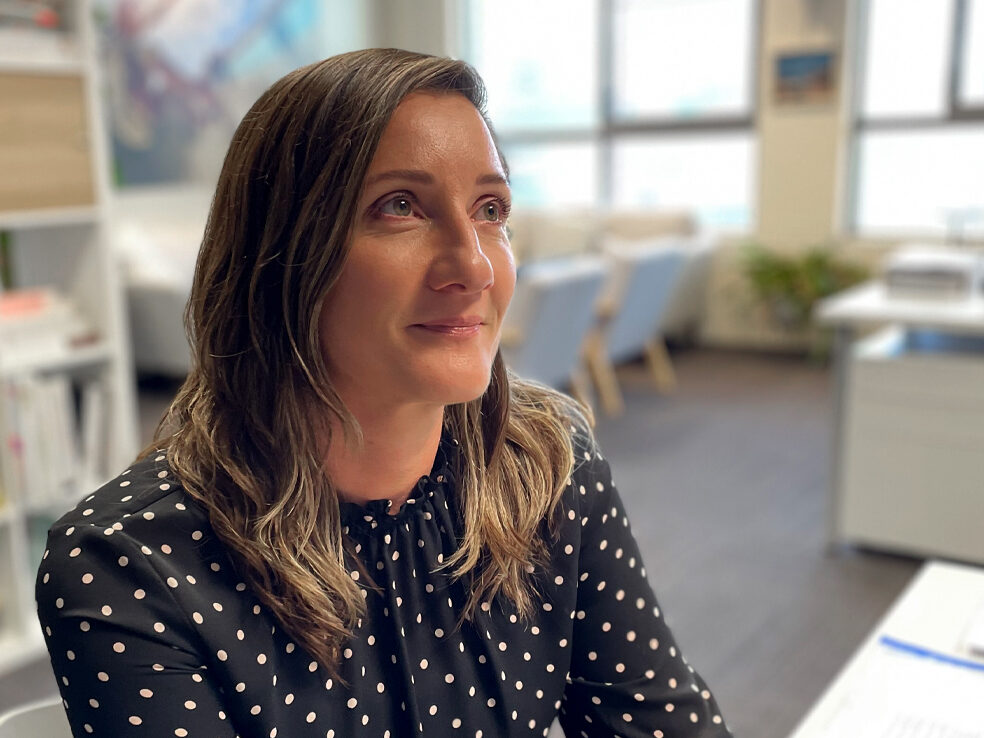 Dee Mason
Senior UX Consultant
Dee once worked on a billionaire's private yacht. Conversely, she's also lived in a tent. Lover of design in every form, whether it's art, architecture or UX. Has a son and boy-girl twins who make handy focus groups (with ever-changing demands). Claims to be a terrible dancer, and no amount of coffee seems to help.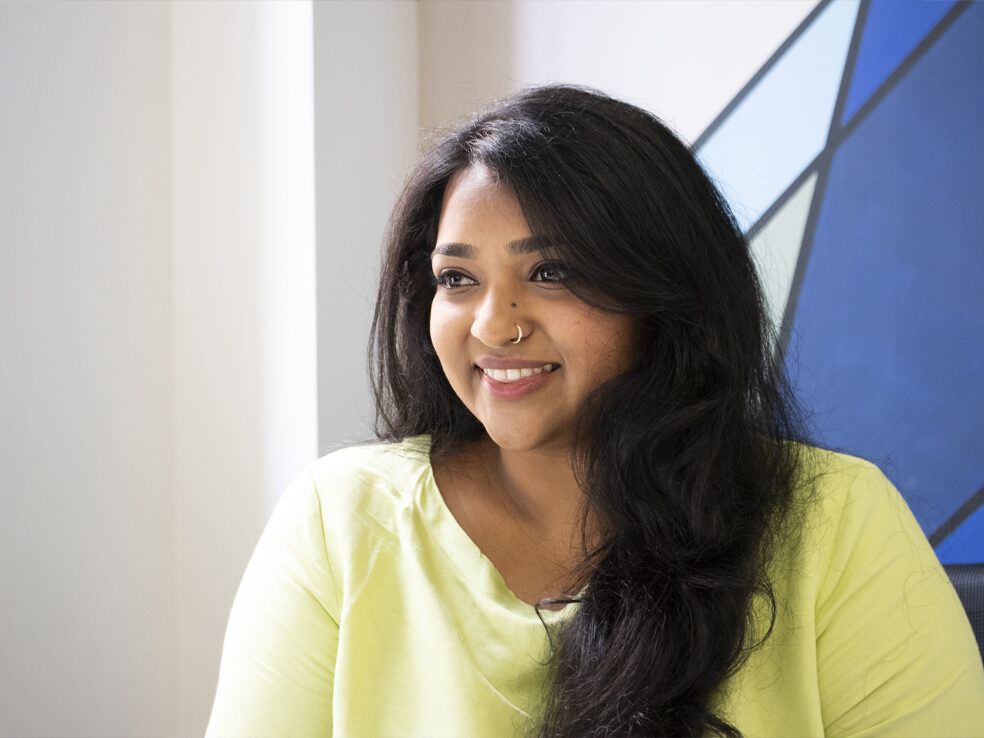 Akshita Gopinath
Account Manager
Akshi is a lifelong globe-trotter. She has scuba dived in 5 countries, speaks 4 languages (reads 3) and owns 2 cats. An avid alliteration admirer, she uses hugs as a judge of character and likes making up secret nicknames for people. Once played in a teen band, but that name remains a secret, too.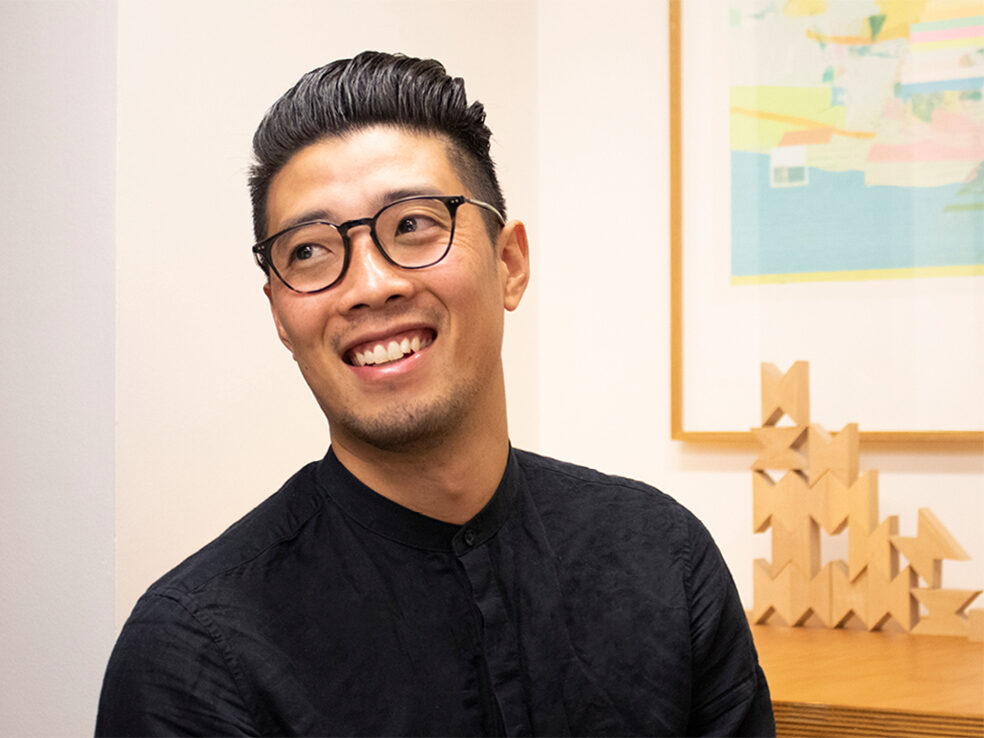 Simon Ly
Digital Production Lead
Simon spends most of his free time with either a fishing rod or a racquet in hand (badminton, tennis, he's not fussy). Self-confessed branding nerd and regular old gaming nerd. He was a stylist in a previous life and still has dreams of working for GQ, complete with his own fragrance line.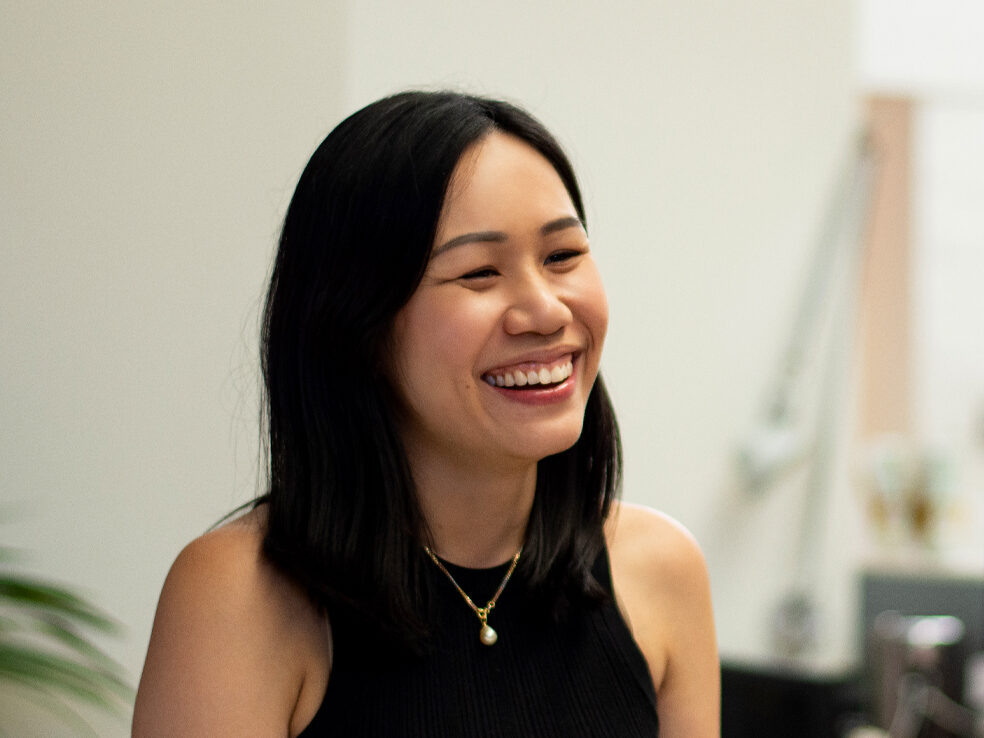 Anna Kan
Senior Account Manager
Anna makes a mean coffee. Her latte art is horribly good. She can walk five dogs at once but won't eat a banana. She will however drink one. Born in Hong Kong, Anna's been roaming the world since she was 12. She was lured to Australia by the beach and trapped here by coffee and croissants. Now she spends weekends hunting buttery baked goods. But only the good ones.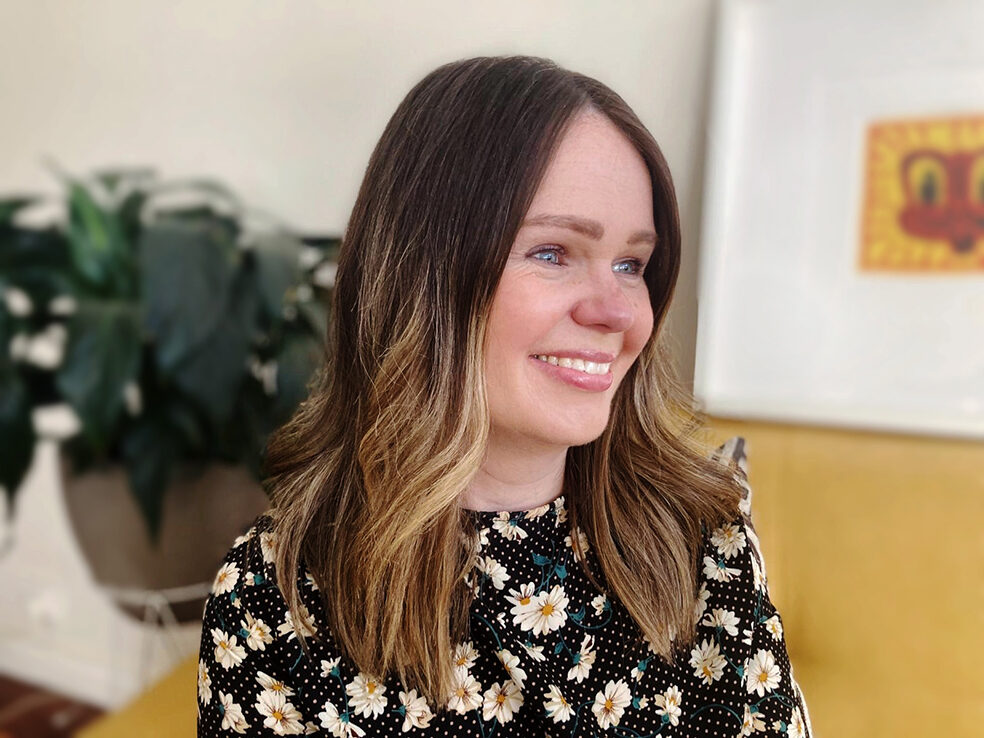 Jean O'Sullivan
Senior Designer
Jean has an unhealthy interest in American politics. And puns. She loves garlic and bright clothes. Hates olives and horror movies. Thinks her toddler son is the toughest negotiator she's ever met. And vows never to watch Edward Scissorhands again (too many nightmares). She'll challenge anyone to a burpee-off.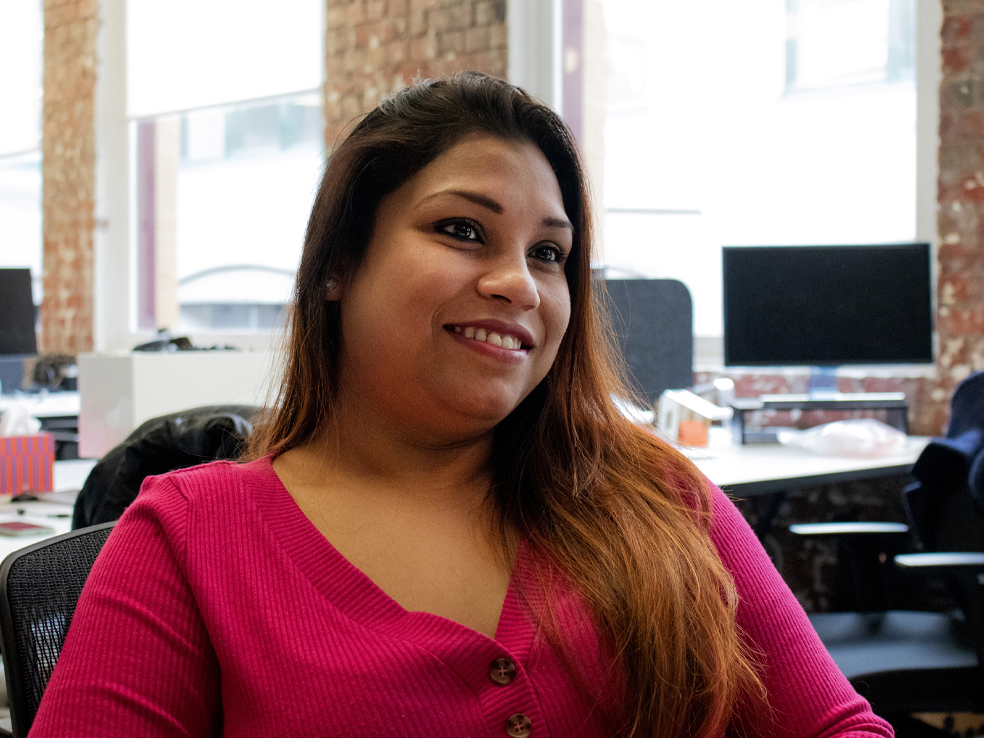 Annie Sen
Senior Account Manager
Annie loses sleep over lost pens. She's a true-blue Gemini with a weakness for tequila shots. And a love for knitting. Talk about contradictions. Enjoys sketching and cooking (when she has the time). Loves the colour periwinkle blue. Can be found singing along to Bollywood music. Regularly.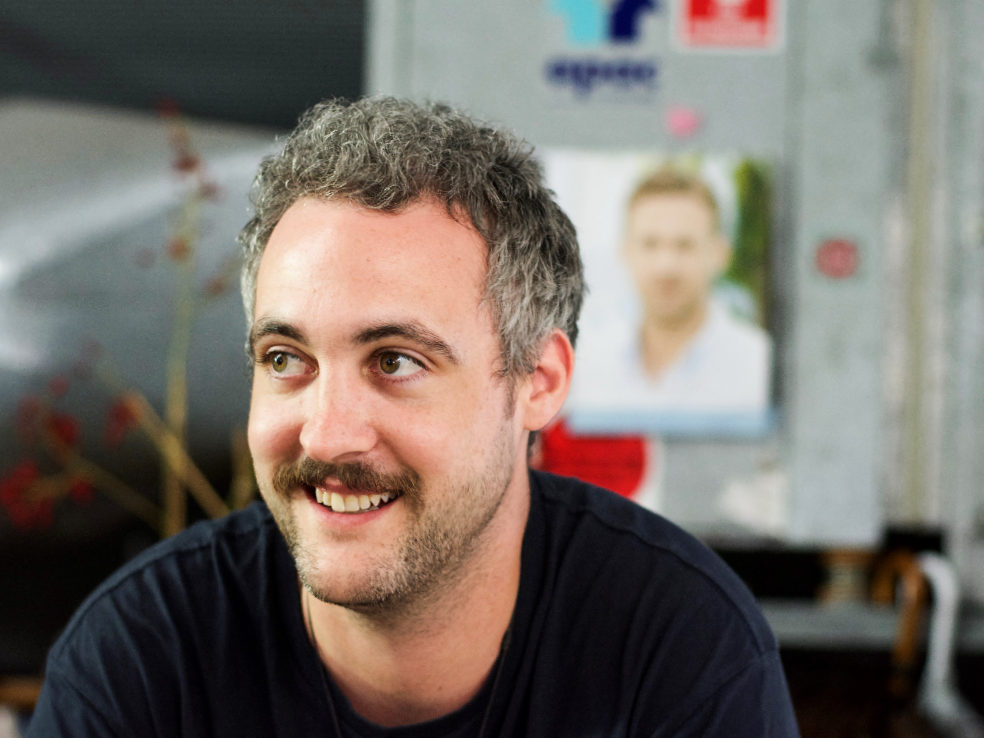 Nick Ryan
Associate Director, XXVI
Nick is a writer who dreams of living in a tiny house one day, despite being 6'3". Once rode a brakeless bike around Portugal, wearing shorts and jandals. He has many passions outside of writing - including cryptozoology, 80s Rub-A-Dub, swimming in rivers, bioluminescence, wood fires, Spanish nights, and comfortable chairs.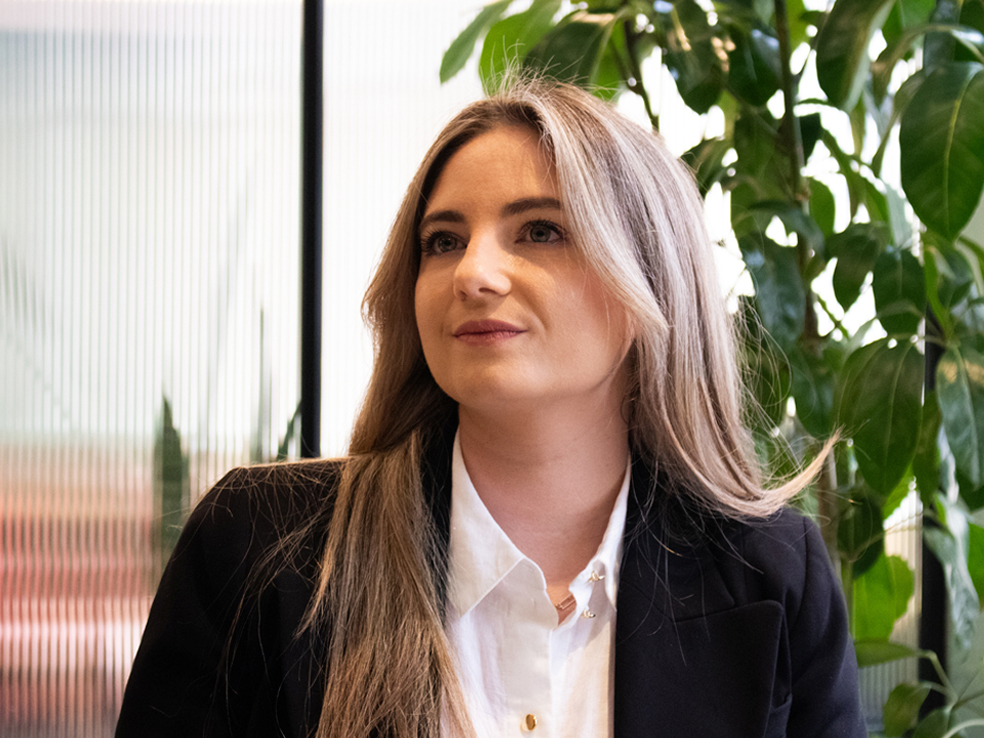 Kimberly Fourie
Account Manager
Kimberly loves watching K-Dramas with her flat-faced pets. Surefooted, straight-up and five foot nothing, she'll wade into a heaving mosh pit to rescue her partner. But finds clowns terrifying. And Spiderman infuriating. She moved from South Africa without setting foot in Australia. Whatever happens, she'll find the lesson.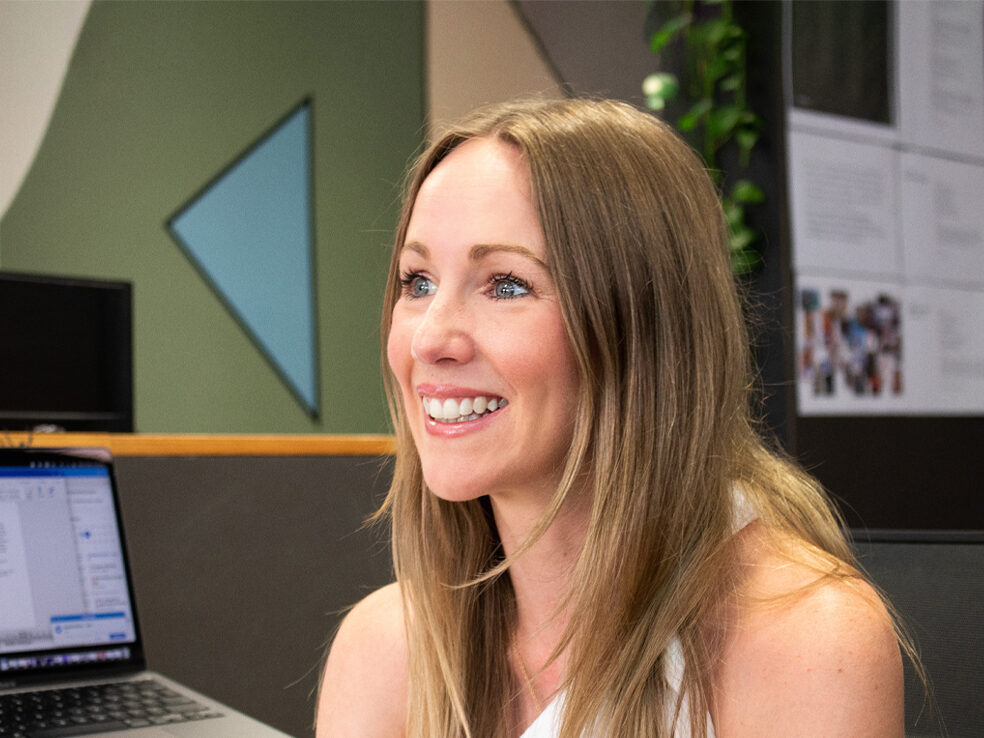 Jess Leech
Associate Director, XXVI
Jess is indecisive. She also has coeliac, which helps her narrow down the menu (GF) when she orders. Hunting for old books in op shops and collecting vintage clothing is a big passion. Ironing is not. Singing makes Jess very happy (and yet, no one else in earshot).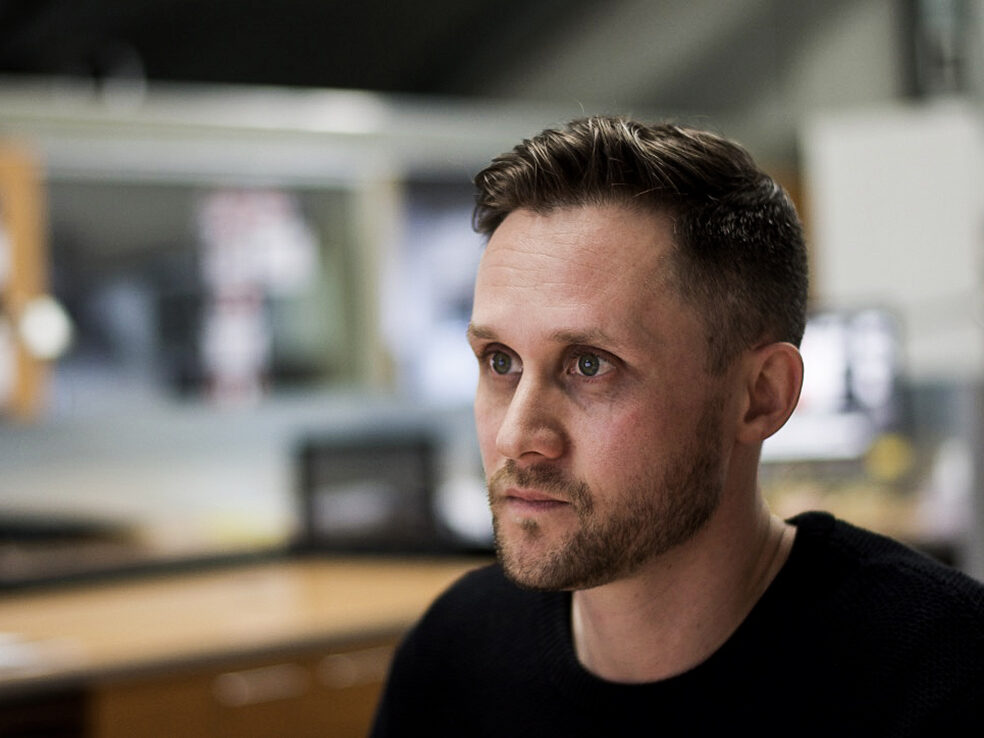 Ben Williams
Creative Artworker
Ben once lived in a house full of monkeys. Voluntarily. And hitched a ride down the Amazon on a cargo boat, just because he could. A big fan of British comedy, lesser fan of people who prefer The Office US. He's very good at memorising useless facts. Which is very useful at trivia nights.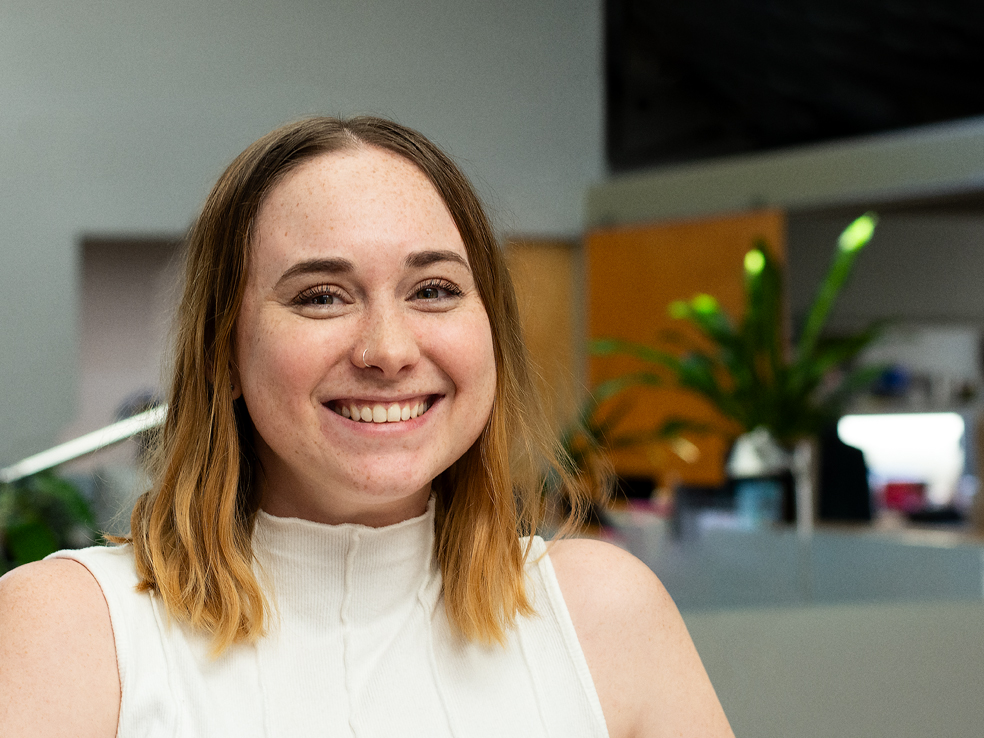 Hollie Johnson
Business Development Manager
Hollie grew up around all kinds of animals. Probably explains her irrational desire to adopt an army of dogs. And why she spent an entire wedding befriending a Frenchie named Treacle. And maybe that tattoo of her first cat? Furry friends aside, Hollie's an amateur illustrator. Gets way too excited about costume parties. And dreams of catching the Aurora Borealis one day. Ideally from an igloo in Northern Iceland.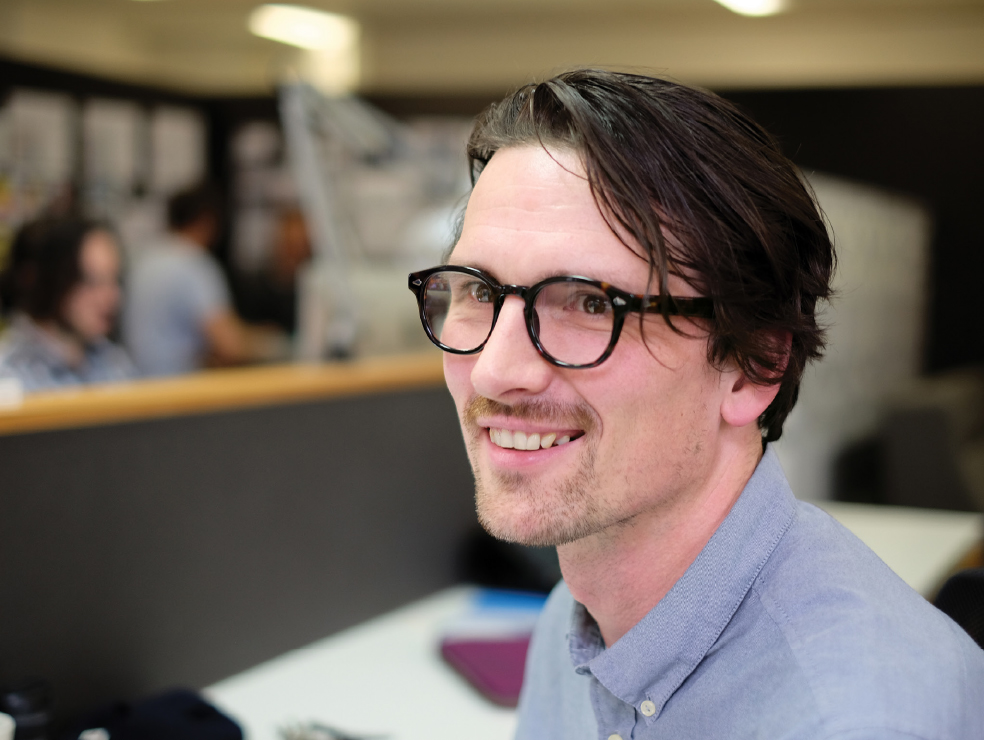 Marty Zablocki
Senior Writer, XXVI
Marty likes all kinds of music, but not all music. He once started a French rock band called The Escargo-go's that sadly didn't go on to global domination – crushing his rock star dreams. Cooking makes him happy. Especially when narrating his own cooking show (to himself). Although he trained as a designer, nowadays he prefers pushing words around, not pantones.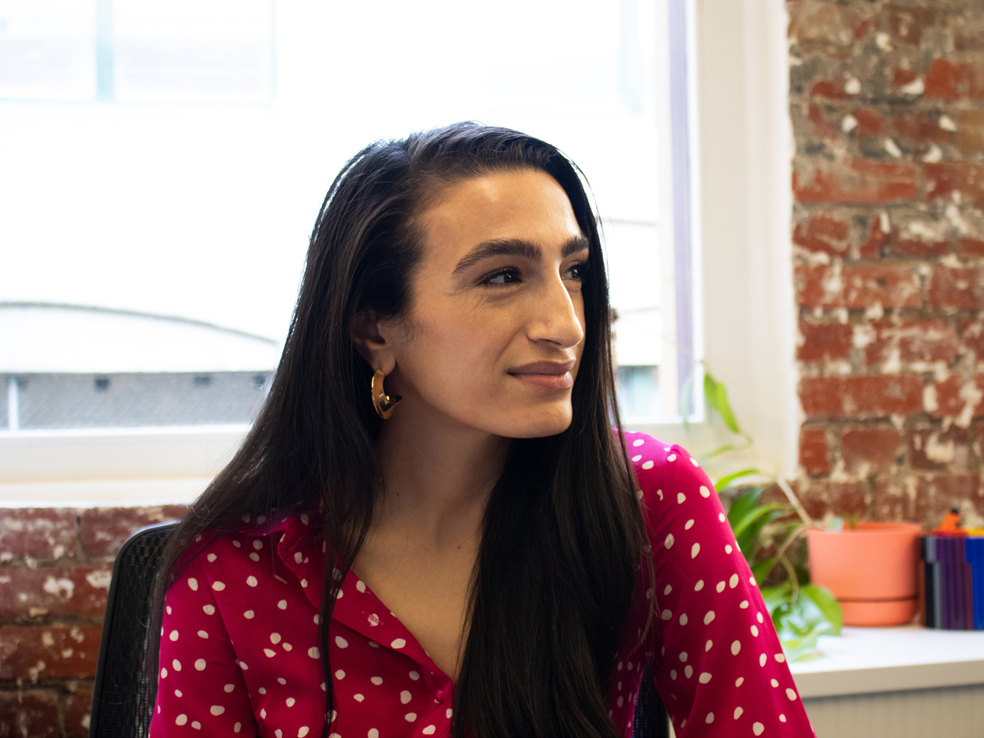 Fatma Kirney
Project Delivery Manager, AlphaLab
Despite her being the tiniest team member, Fatma played Ruby for 3 years in high school. She once humbled Justin Timberlake. Her secret? Have no idea who he is. Speaking of crime - Fatma was raised on a steady diet of CSI Miami, New York, and Las Vegas. In addition to cold showers, she manages stress by freestyling to Eminem. (Will the real Fatma please stand up?)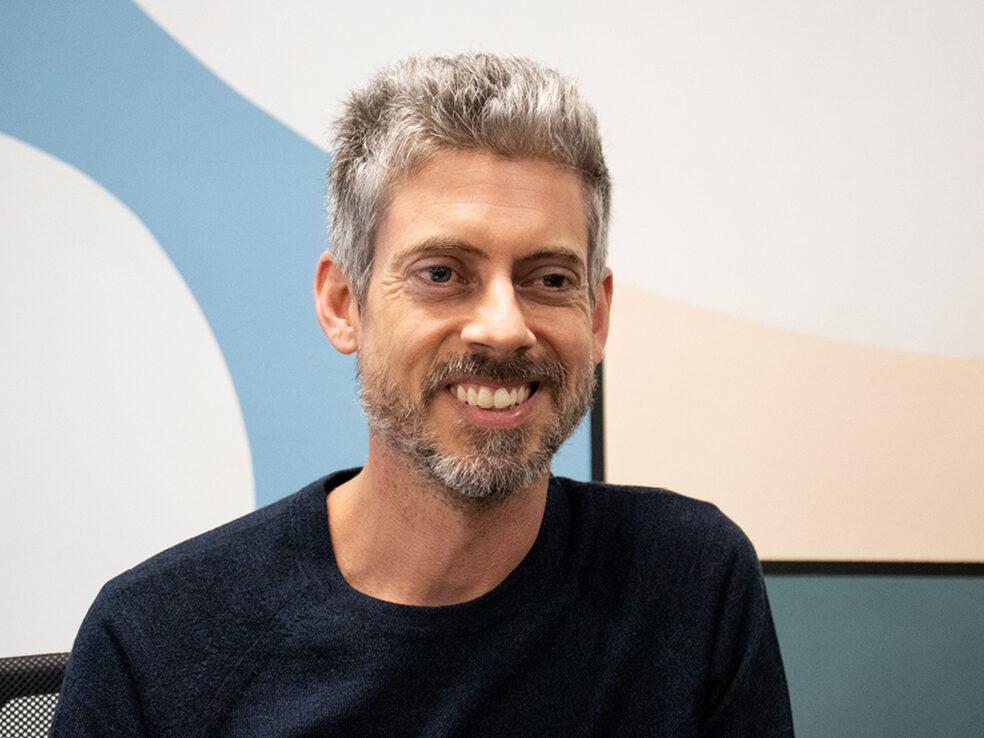 Simon Gross
Senior Writer, XXVI
Simon likes the way a blank page listens. Finds supermarkets grounding. Always grabs the third pack from the front. Created an entirely new category of moving product. Has moved house 40 times. Loves the life-dampening density of a library and finds the immutability of a book reassuring.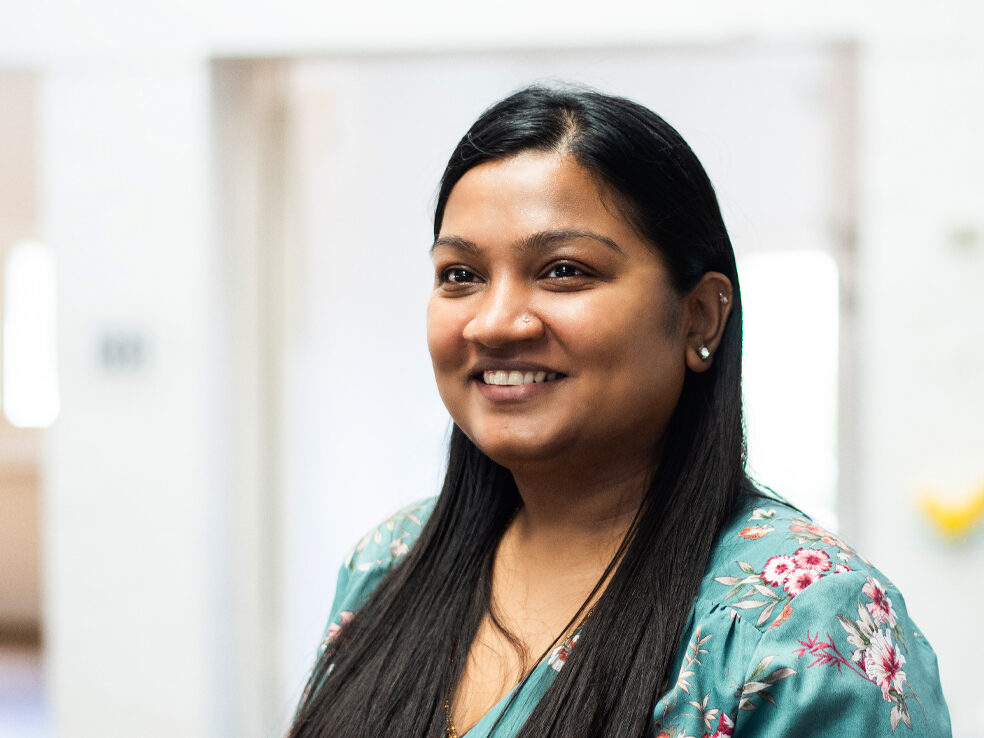 Neha Pindoria
Accountant
Neha's been on more wildlife safaris than she can count. Born and raised in Kenya, she moved to Sydney to study. Loved it so much she never left. Can speak four languages (still working on Swahili). Certified foodie. And might be shy at first – but get to know her and she's as fun as they come.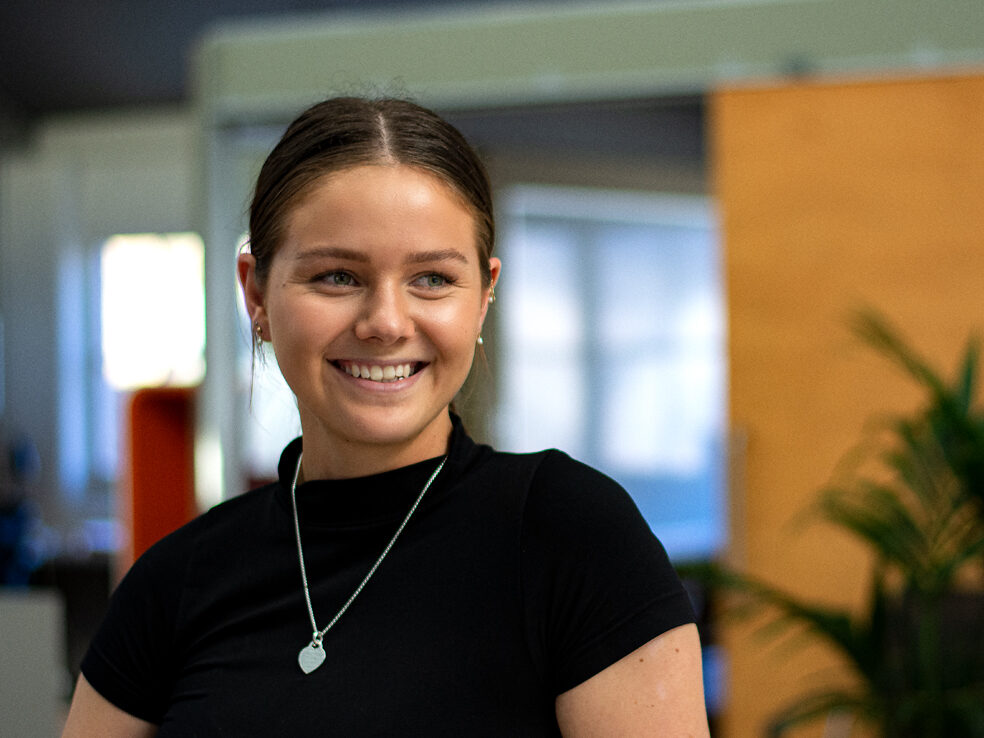 Holly Gemell
Office Coordinator
Holly's a twin whose last name means twin – in Italian. She's not Italian. But she is a vegetarian. With a cat named Edamame. She was named 'Most Competitive' at her year 10 formal, and is still in it to win it. Whatever 'it' is.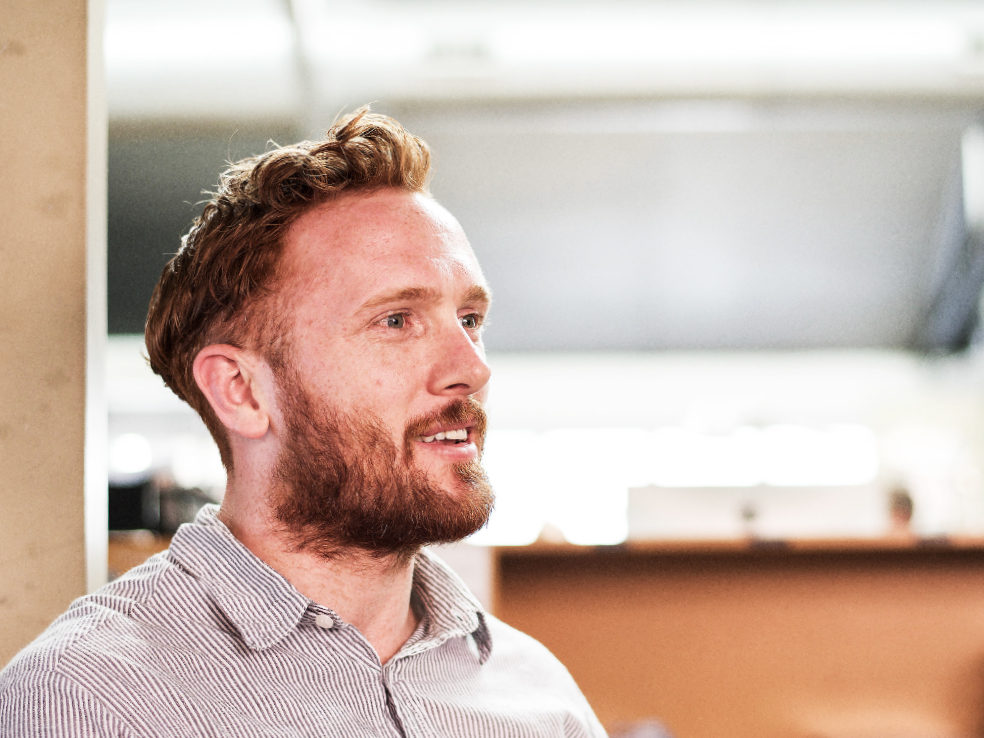 Dane Collins
Creative Artworker
Dane doesn't tan well. Burns to a crisp in 5 minutes flat. But thinks his red hair gives him a high threshold for pain. He's obsessed by stuff made from stainless steel. Avoids olives. And thinks life's not worth living without soccer.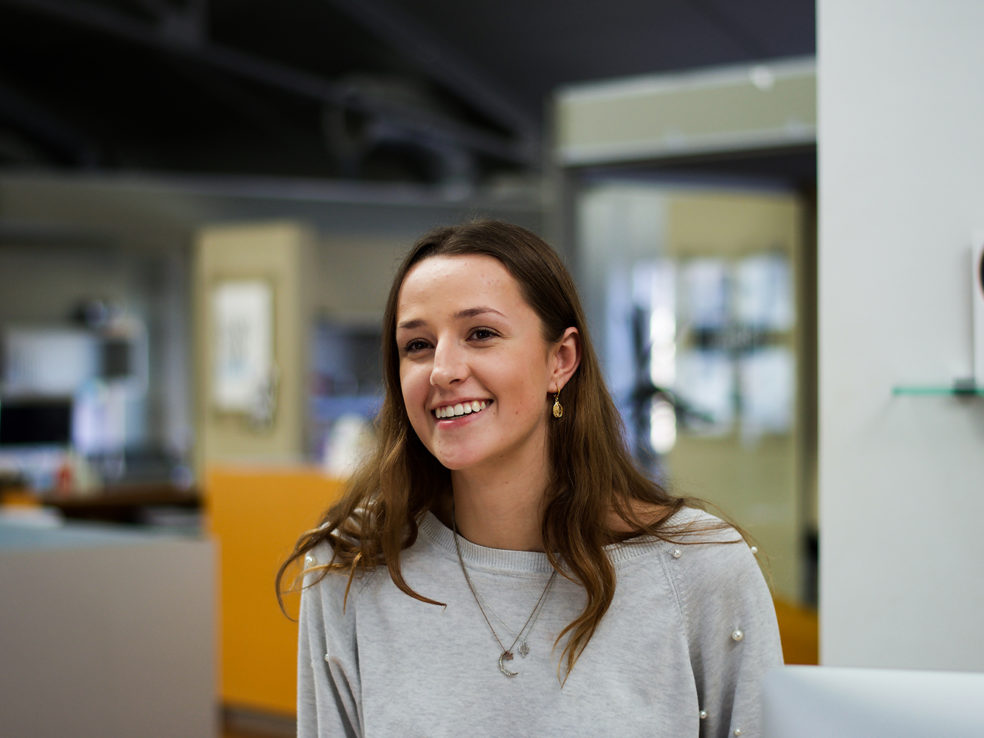 Paris Coote
Senior Account Manager
Paris had a little lamb as a child. Which doesn't explain why she's now terrified of cotton wool. A bit of a magpie, she once found a 2gram nugget of gold. Loves antique jewellery. And always has time for a shiny Jamie Oliver cookbook – so long as the recipe doesn't call for mutton.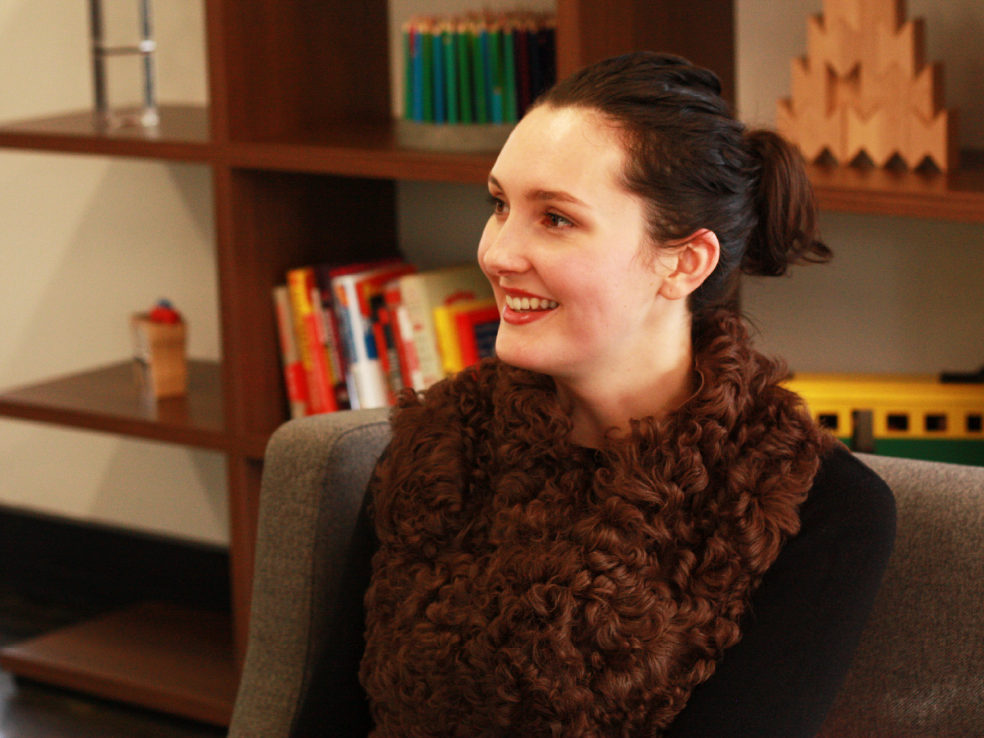 Amy Cameron
Writer, XXVI
Amy lives on a farm with a rooster called Tupac and a goat called Uncle Frank. She's very proud of her moonwalk. And hates every single thing about bananas. Mostly the smell. And the colour. And the taste.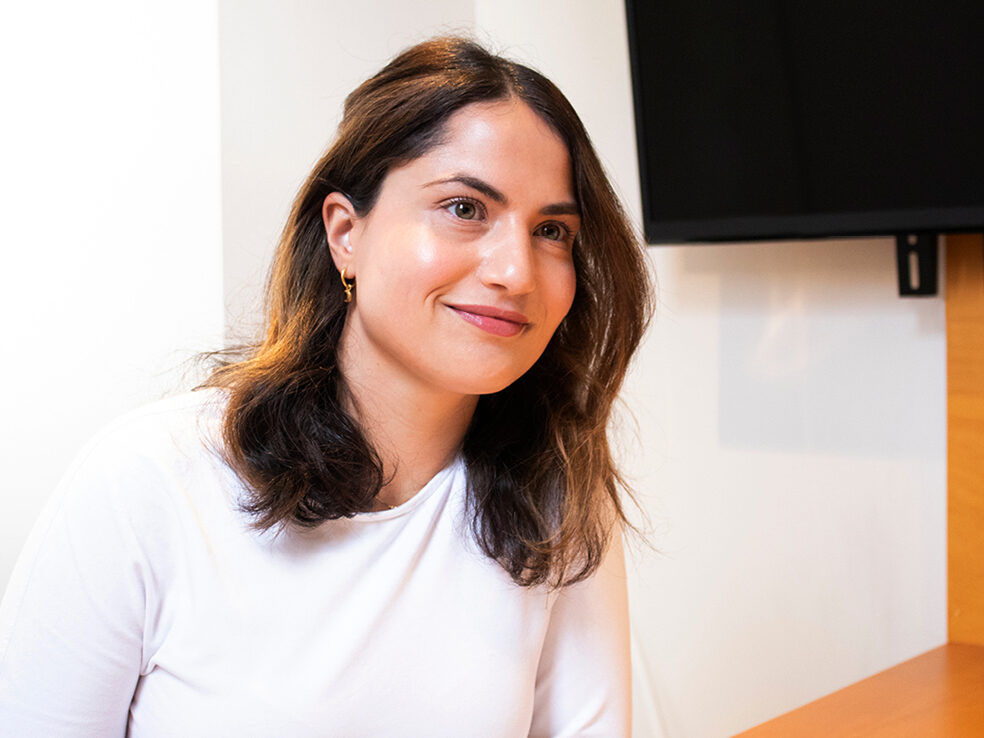 Natasha Ramkissoon
Employer Brand Consultant
Natasha's natural defence when terrified is to fall asleep. Hates seafood, though regularly orders a Filet-O-Fish from McDonalds (no, it doesn't count). She fantasises about going to space one day but would settle for reincarnation as a dolphin. Claims to love dalmatians despite her favourite villain being Cruella de Vil.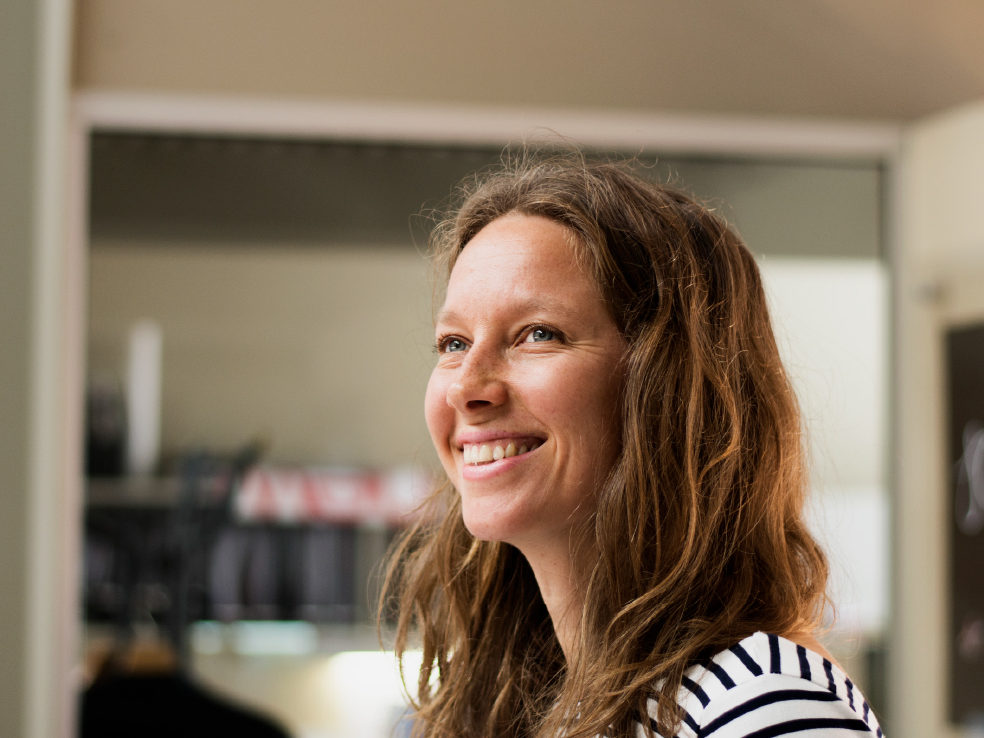 Carolina Relander
Senior Designer
Carolina speaks Swedish. With a Finnish accent. She rides horses. And bikes. She loves picking cherries. Can't go past a good documentary. And will always have a place in her heart for Pippi Langstrump. (That's Swedish for Pippi Longstocking.)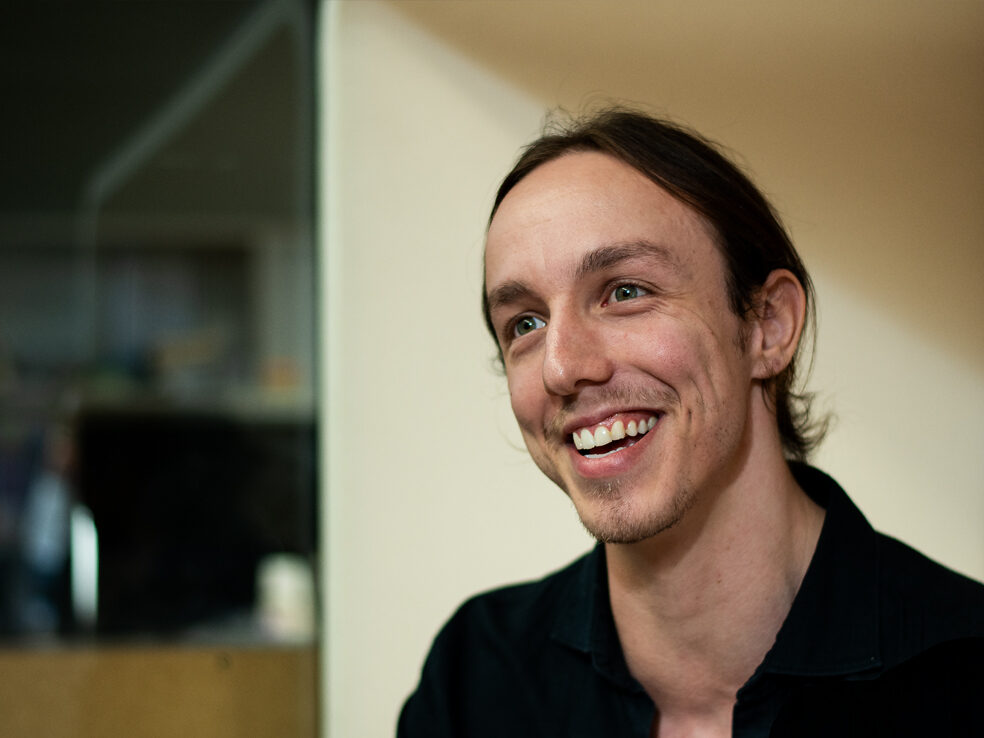 Matt James
Designer
Matt's a Kiwi who'll never call jandals thongs. It's just not right. And his twin brother back in Auckland agrees. Controversy aside, he loves a good crime doco. Can't go a day without eating chicken. And has perfected the art of neglecting plants. But makes up for it by being a brilliant ear wiggler.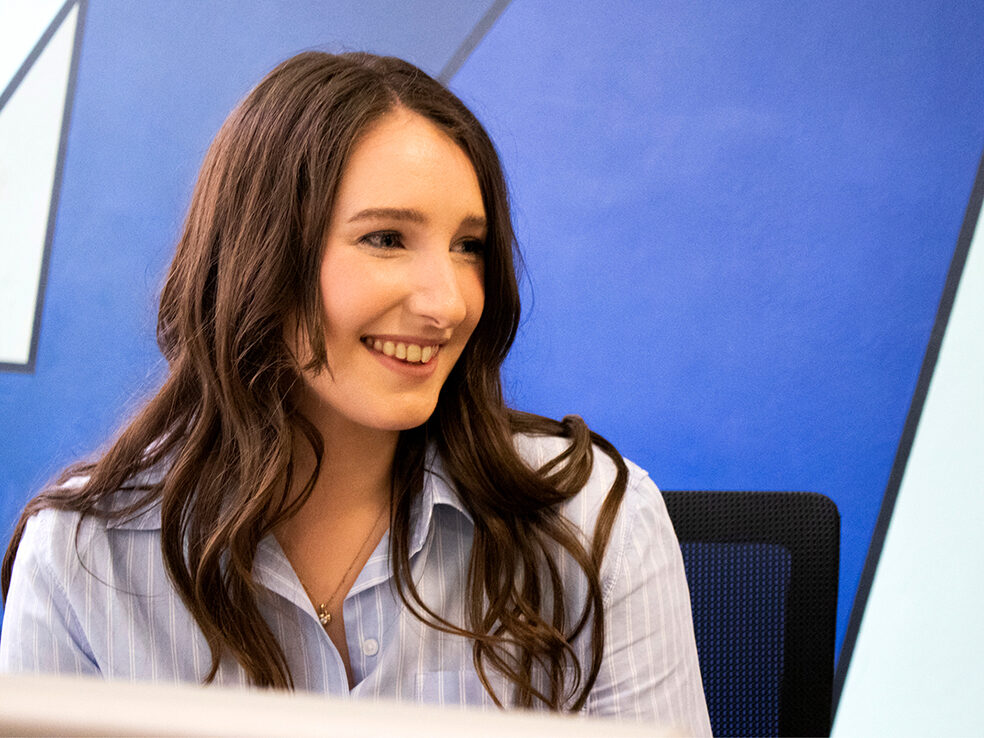 Niamh Slevin
Senior Writer, XXVI
Niamh, pronounced Neeve, has a name as Irish as they come. Something of a world traveller, she's gazed up at the stars from the Sahara, and been blindsided by a blizzard in Canada. Loves yoga, guitar and baking chocolate chip cookies. And if she's ever looking a little blue, don't worry. Those are just the organic blueberries she regularly smooshes onto her face (anything for a youthful glow).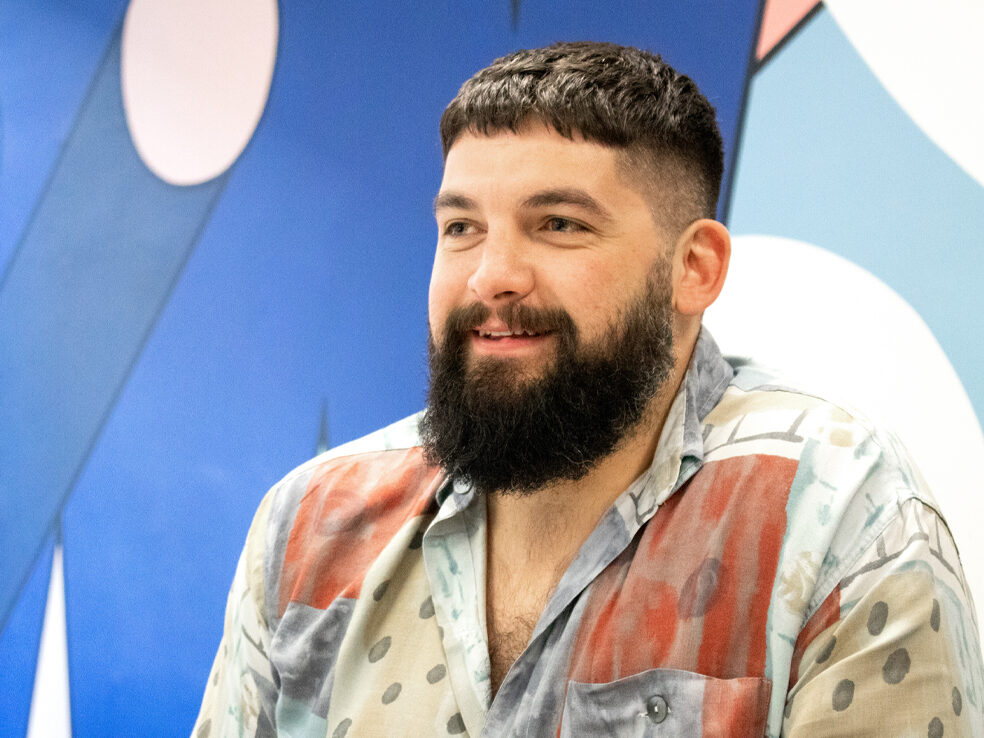 Alex Moore
Associate Director, XXVI
Alex's entire personality can be found in his luscious beard, loud shirts, dependability on filter coffee, and desire to sneak a wee bit of irreverence into important things like application forms, surveys, and bios. Which makes sense, given his steady diet of Monty Python as a child. He was big in a little part of Japan, for a day. Made a career out of making up Scottish history during his stint as a tour guide in Edinburgh. And he finds delight in dappled sunshine beneath large trees in grassy parks.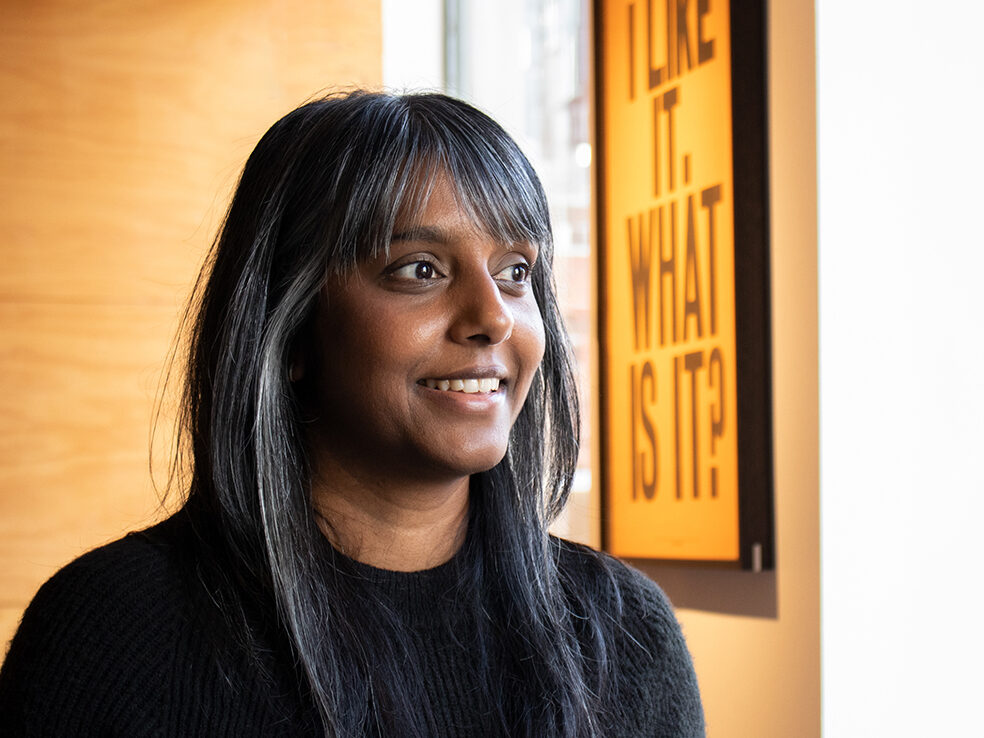 Kristan Nair
Studio Manager, XXVI
Kristan's a Canadian from Hollywood North (Toronto) so it only makes sense that she's a film buff. Her love for horror movies inspires her love for painting ¬– but feels most passionate about putting ketchup on absolutely everything. A regular at Comic-Con, she collects 90s X-Men comics. Her kryptonite? The Real Housewives franchise.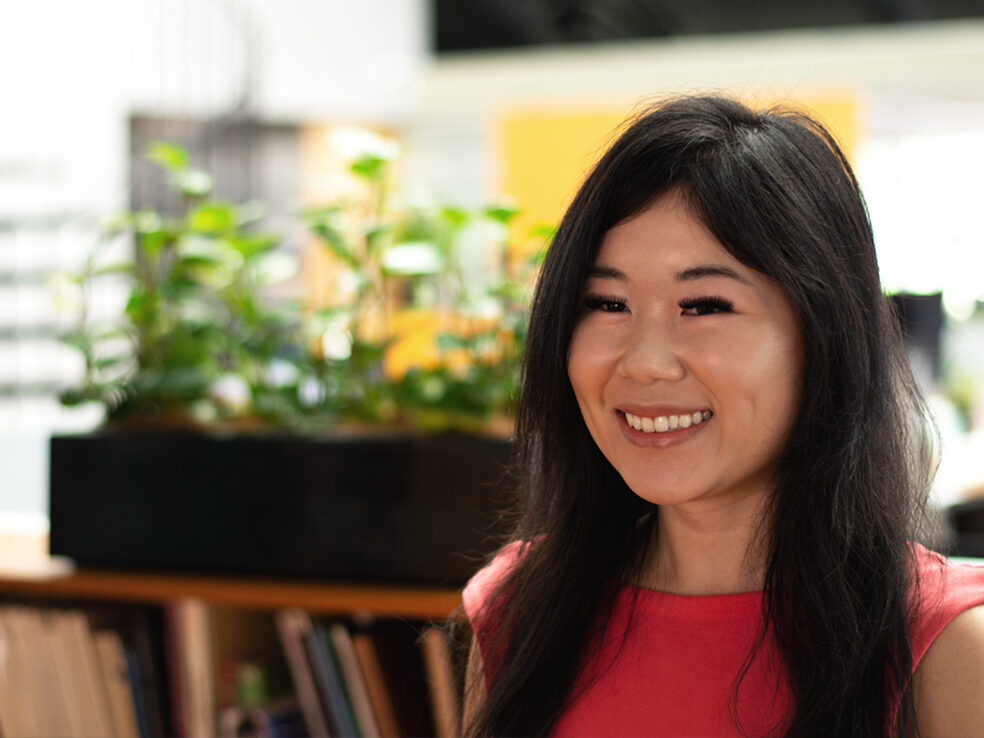 Helen Wong
Accountant
Helen thinks she's a crazy cat lady without the cats. Loves eating, making, and photographing food. Except mushrooms, those are terrifying. Travelled almost half of the United States, and once in New Zealand, skydived and bungee jumped twice in a single morning. Still rates meeting the Backstreet Boys as the greatest moment of her life.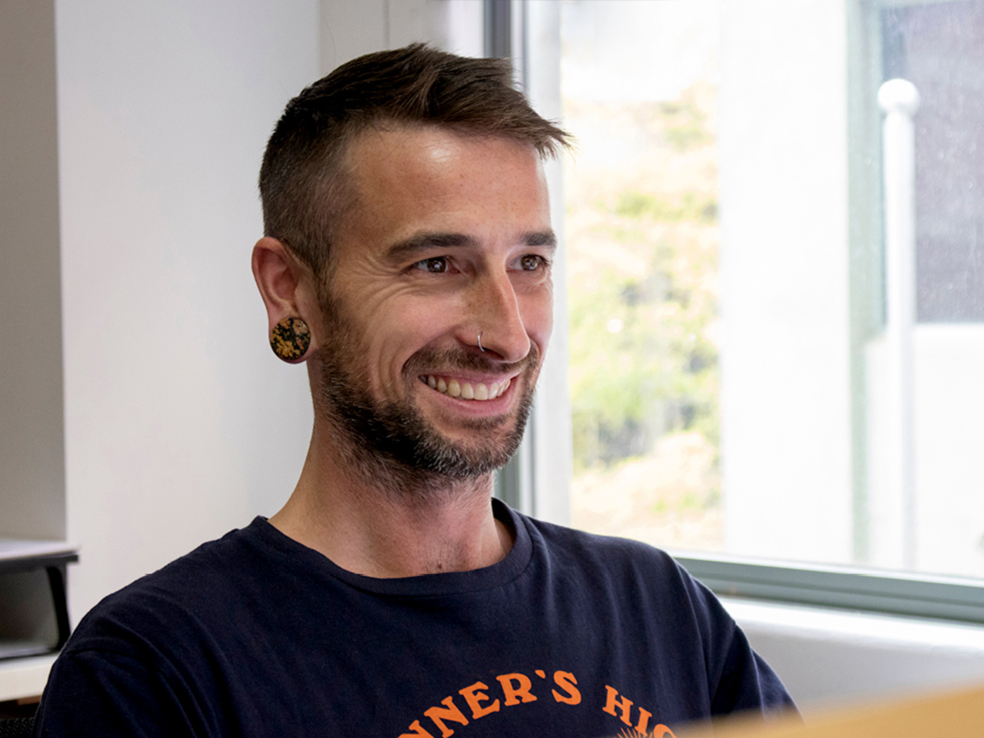 Sam O'Brien
Senior Creative Artworker
Sam was once held hostage in Sumatra by an orangutan. Worked as a pirate DJ. And got told he looked hungry by Amy Winehouse in a London pub. Hates wasabi – but is easily talked into trying it again. Wasabi, Sam?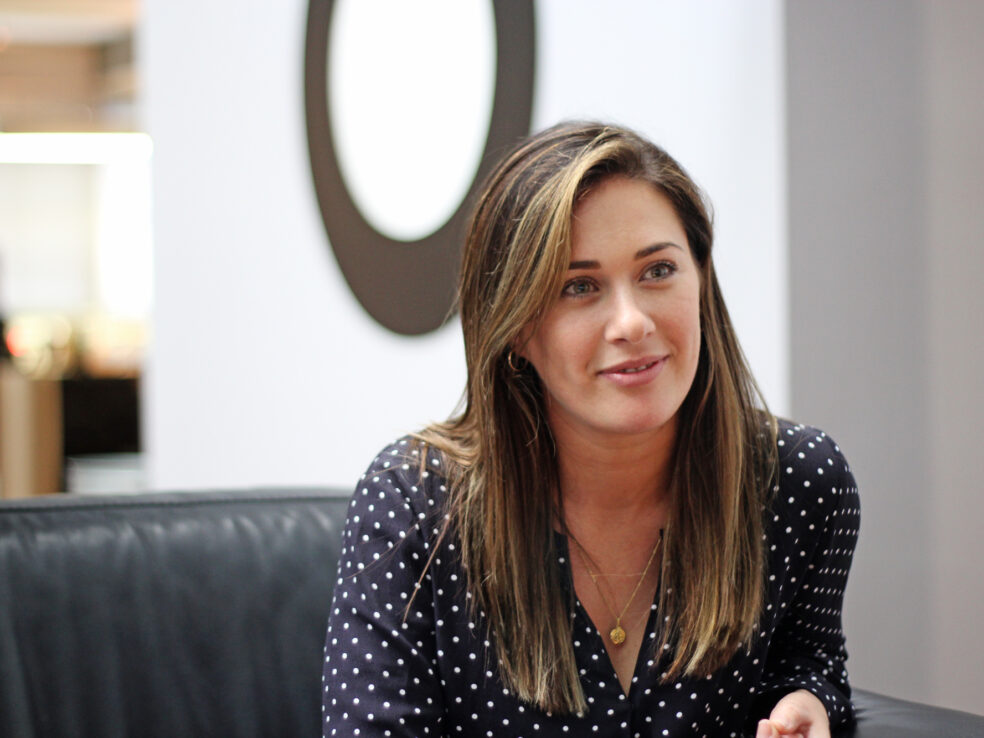 Gemma Forsyth
Account Manager
Part time mermaid, full time crime novel enthusiast, Gemma is a Brisbane Girl with an Italian side - she loves her mum, rosé and pasta (in that order). The only thing she desperately needs in her life is a cavoodle.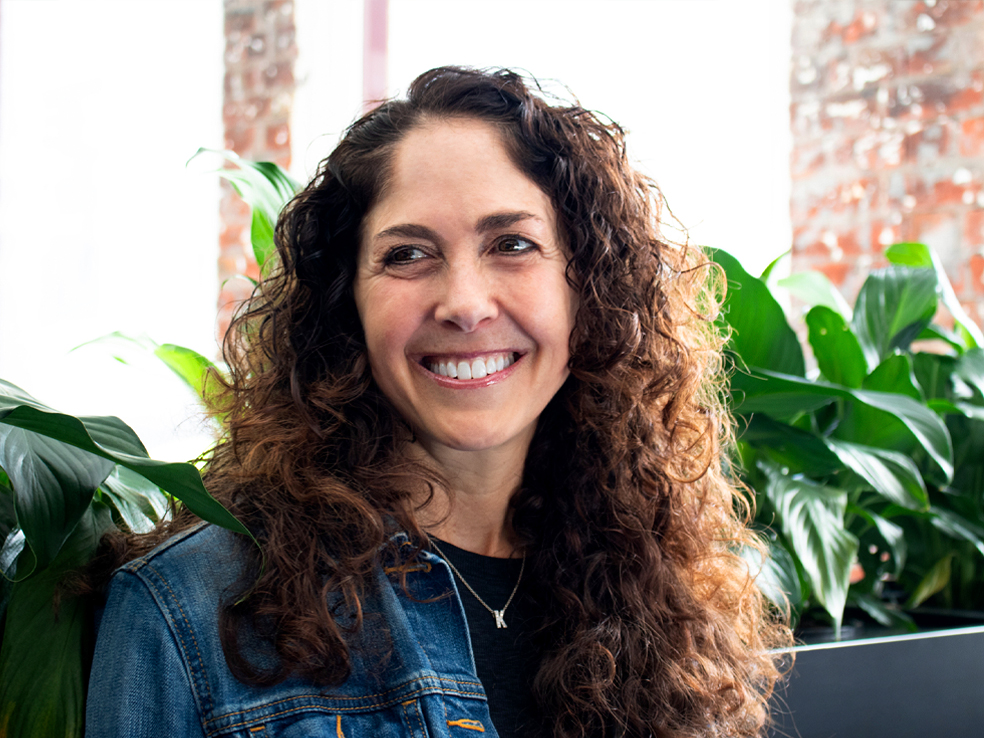 Kacy Magedman
Office Coordinator
Born in LA, Kacy's a Beverly Hills 90210 native. Naturally, her life is like a movie. She worked with dinosaurs (The Lost World: Jurassic Park), sought a quick escape to Australia with only a backpack, then said "I do" to her husband after 6 weeks of dating. That was 18 years ago.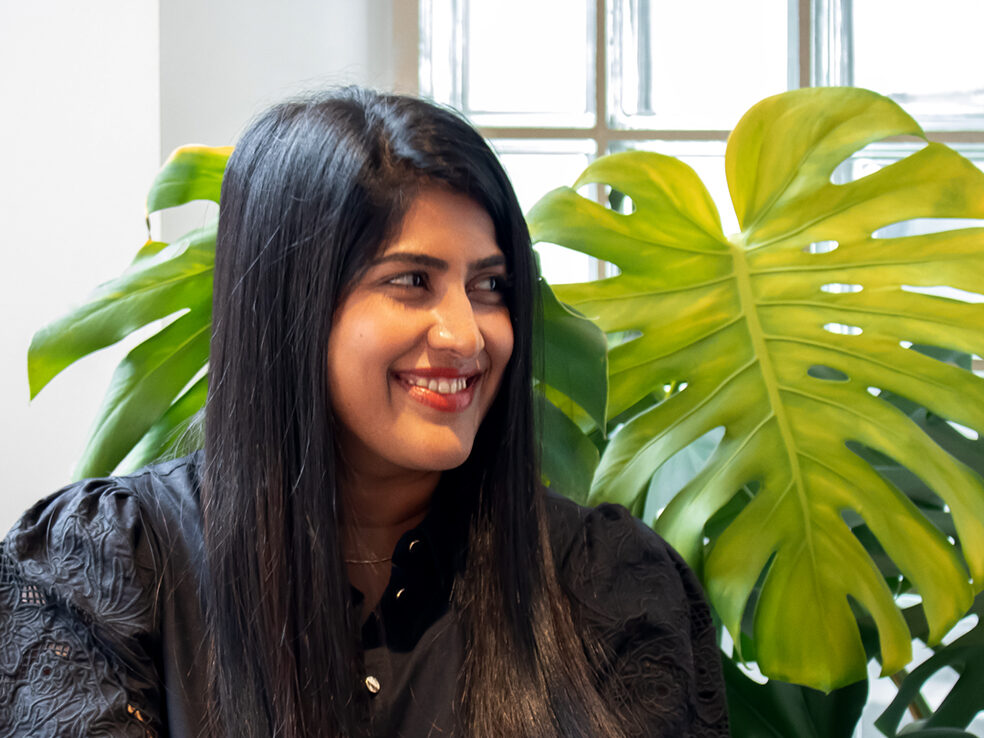 Supriya Shetty
Account Manager
Supriya's a brown belt in karate. Still, she's got no chance against spiders. Big on ambition and persistence, she's obviously mastered reverse parallel parking. Can speak three and half languages too. And loves to travel. Take her back to Cappadocia to watch the hot air balloons at sunrise any day.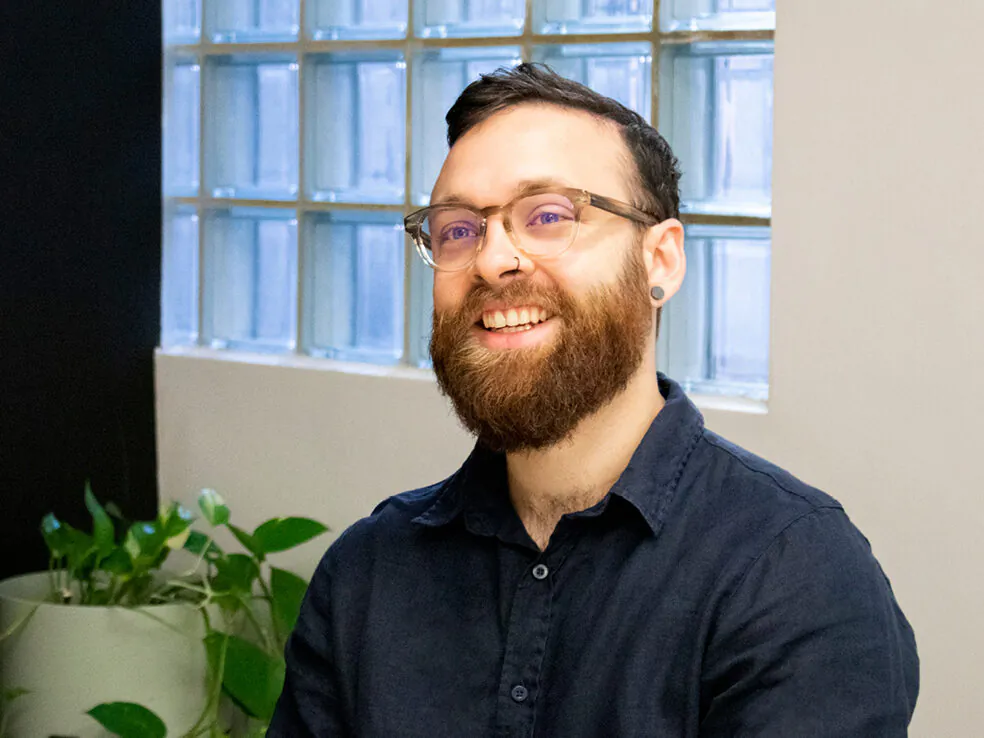 Ben Ashley
Ben is a human guinea pig who was donated to science as a baby. He was a zombie in a TV commercial and once sat inside an amplifier stack to keep it upright during a punk show. Likes snowboarding, except that time he lost his atop a mountain and had to walk down (slowly).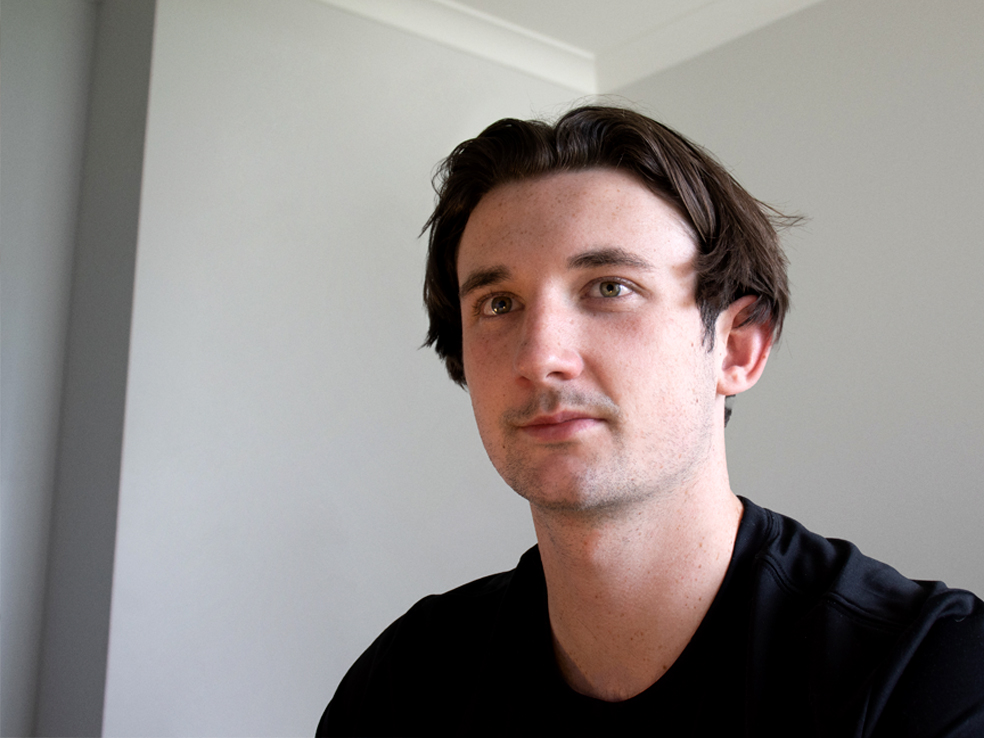 Harry Davies
Junior UX/UI Designer
Harry still loves Lego and will always be from Liverpool. Despite being constantly compared to Harry Potter, he surfs more than The Boy Who Lived. Harry lives to surf. Even has a list of places in the world he wants to surf. When he's not dreaming of carving sweet shapes in the Mentawai Islands, he's probably gaming, watching The Office, or rehearsing for a chance encounter with Tarantino.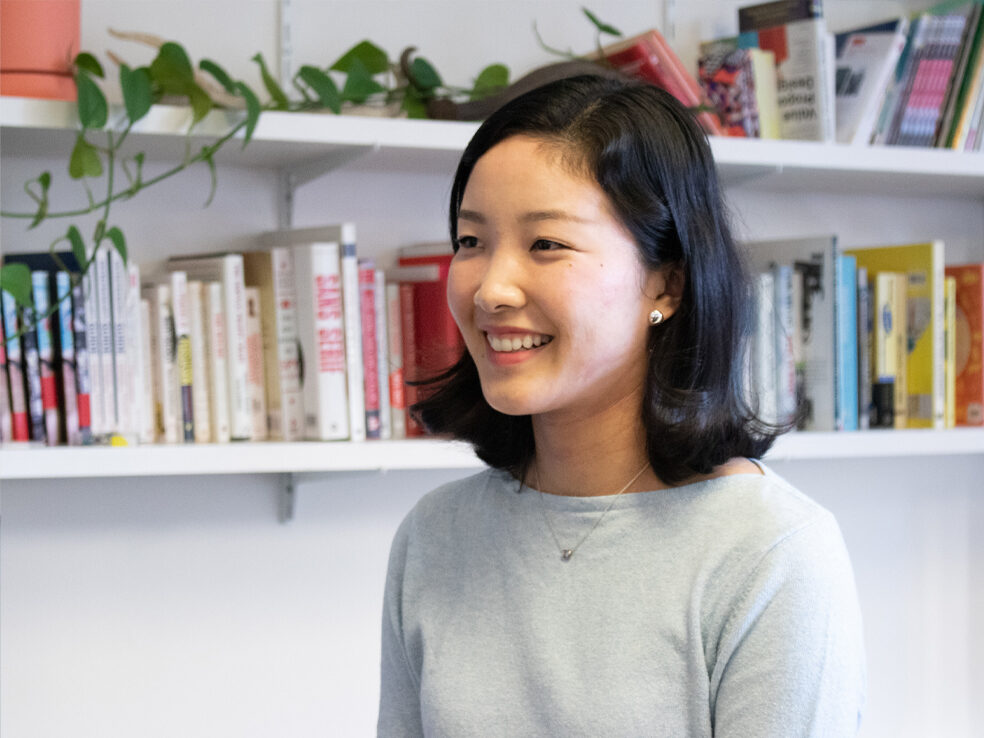 Yuri Loong
Strategy & Insights Consultant
Yuri has her very own superpower: Synaesthesia. She can hear colours and her playlists sound like rainbows. She illustrates memes (just ask her about the one that went viral) and is publishing her second picture book, just for grown-ups. It's no secret that she lives a colourful life. She even went to school next to a jungle.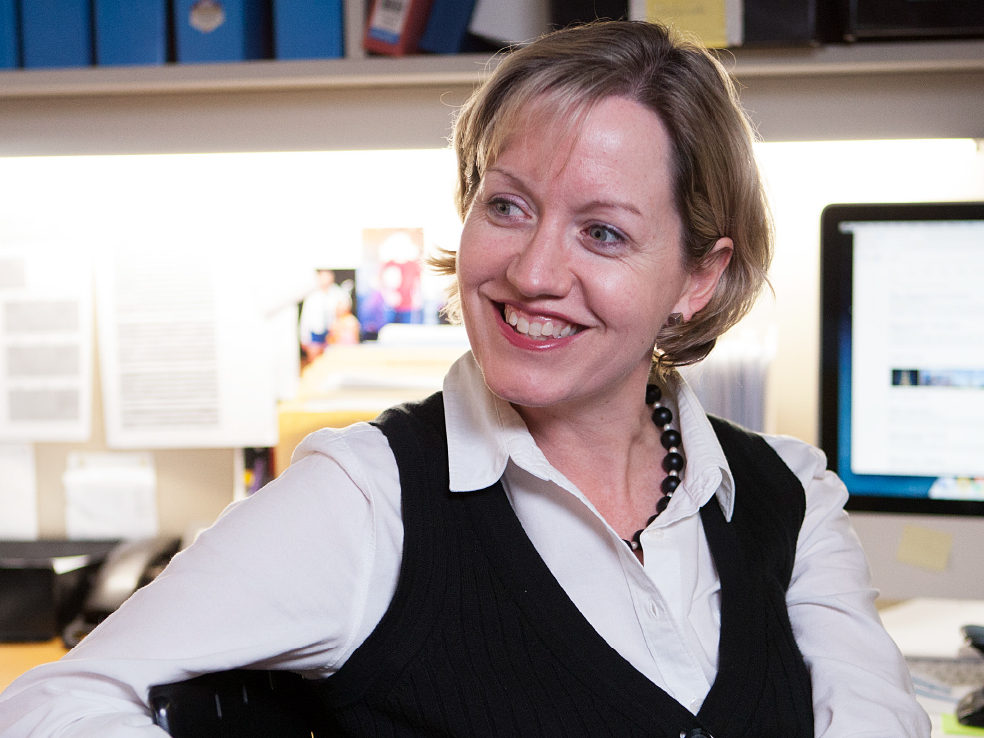 Susan Austin
Accountant
Susan doubles as a cookbook author. Once cooked Sang Choy Bow with Kerri-Anne Kennerly. Also cooked pasta with a Duchess in her palazzo in Palermo. Food highlights aside, she used to live in Singapore. Will read or watch anything about Roman times. And can't get enough of jigsaw puzzles.
We work with bold brands that we believe in.