One team. Multiple studios.
We started business in 1995. Since then, we've grown and expanded, organically and by acquisition, from our origins in brand strategy consulting to brand identity, brand voice and brand experience.
We have been trusted by some of Australia's largest institutions in the fields of corporate, government, professional services, education and not-for-profit.
We tackle the big branding issues of our times and create brands that are distinctive, genuine, desired and socially engaged. We have been recognised regularly for the last eight years with awards at the international REBRAND™ Awards.
We are now the most rewarded agency in Asia Pacific. It's something we're extremely proud of.
Showing everyone
Creative Managers
Creative Thinkers
Creative Designers
Creative Writers
Tom Brigstocke
Group CEO
Tom's weekend relaxations include chopping wood and looking after cattle. He gets goosebumps from Elgar. Born in the USA. Still owns a Triumph 900 (his guilty pleasure). Dislikes tofu, likes steak tartare. And contends we have an apostrophe surplus.
Wayde Bull
Planning Director
Wayde worked on Margaret Thatcher's re-election campaign (in short trousers). Has a collection of TinTin comics in mint condition. Runs long distances when his knees agree. Is a sucker for new apps, a good historic novel and West Wing repeats.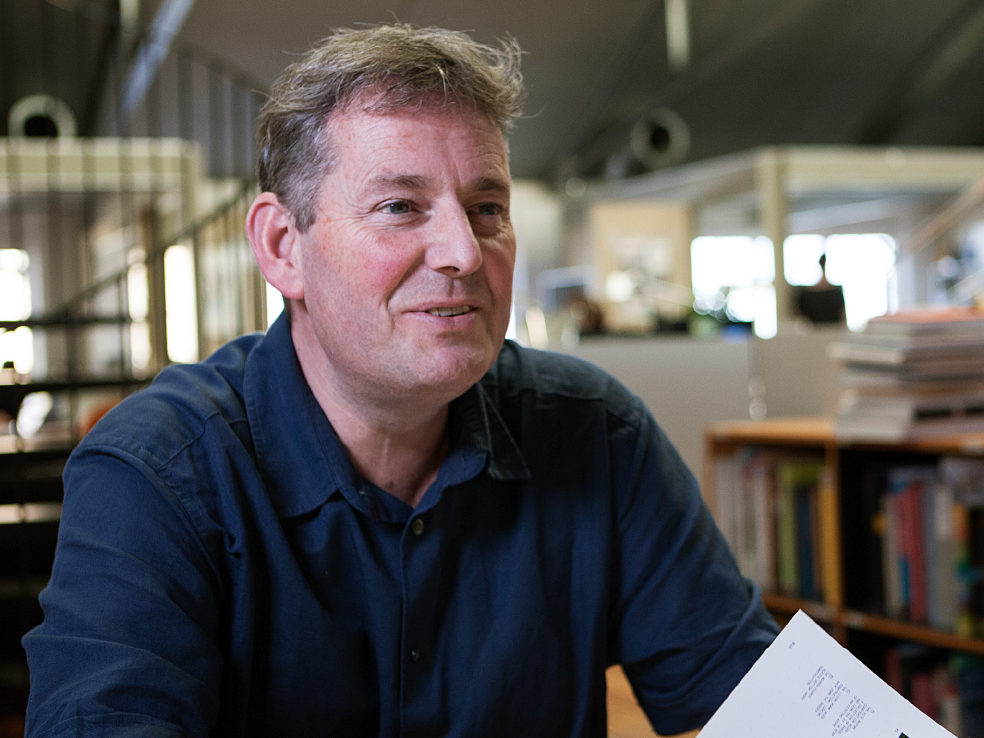 Simon Wright
Executive Creative Director
Simon believes brand ideas can change the world, try and tell him otherwise. He loves simplicity, Star Trek, Duran Duran and Aston Villa. Communicate, communicate, communicate is his most used saying. He is rumoured to be sponsored by Paul Smith. And he once spent an afternoon in the Arizona desert in a Jacuzzi drinking beer with Boris Becker.
Tim Riches
Group Strategy Director
Tim is a pickle lover, sometime pickler and occasional smoker. Finds Zomato an invaluable antidote to restaurant indecision. He's a small time gardener with a thing for bonsai and terrariums and a believer in the predictive power of science fiction.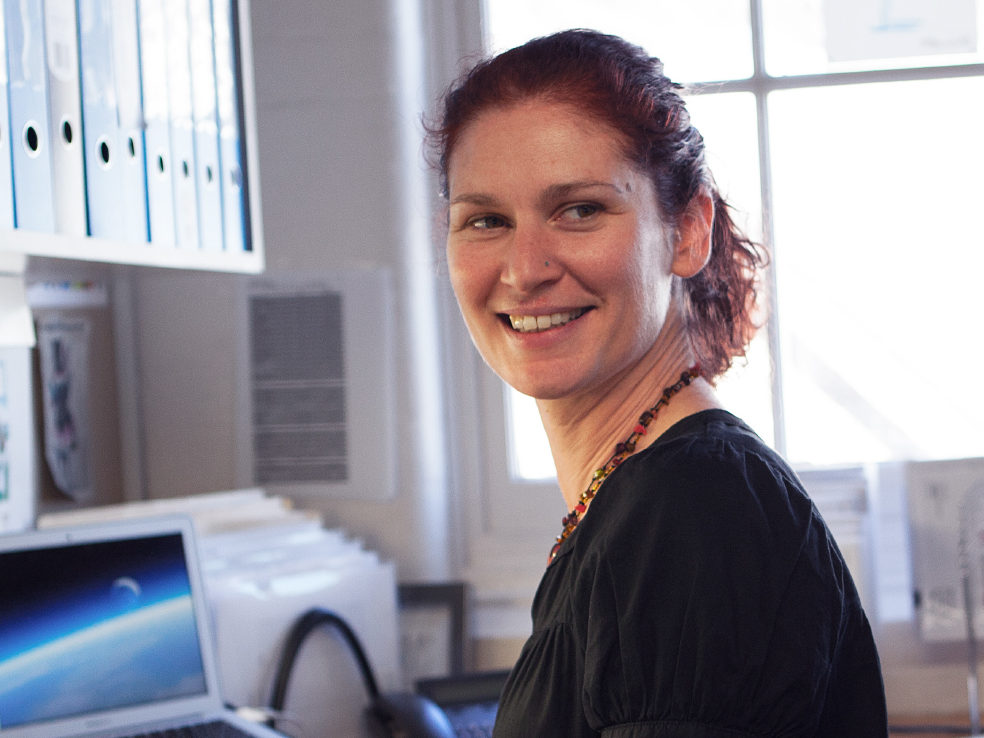 Tui Horo
Group Operations Director
Tui used to race off-road rally cars (holding the map, not the wheel). Is a closet gaming nerd at home (competing with like-minded souls nationally). Dream of undertaking her own Grand Designs project. Loves her two dogs (will show photos).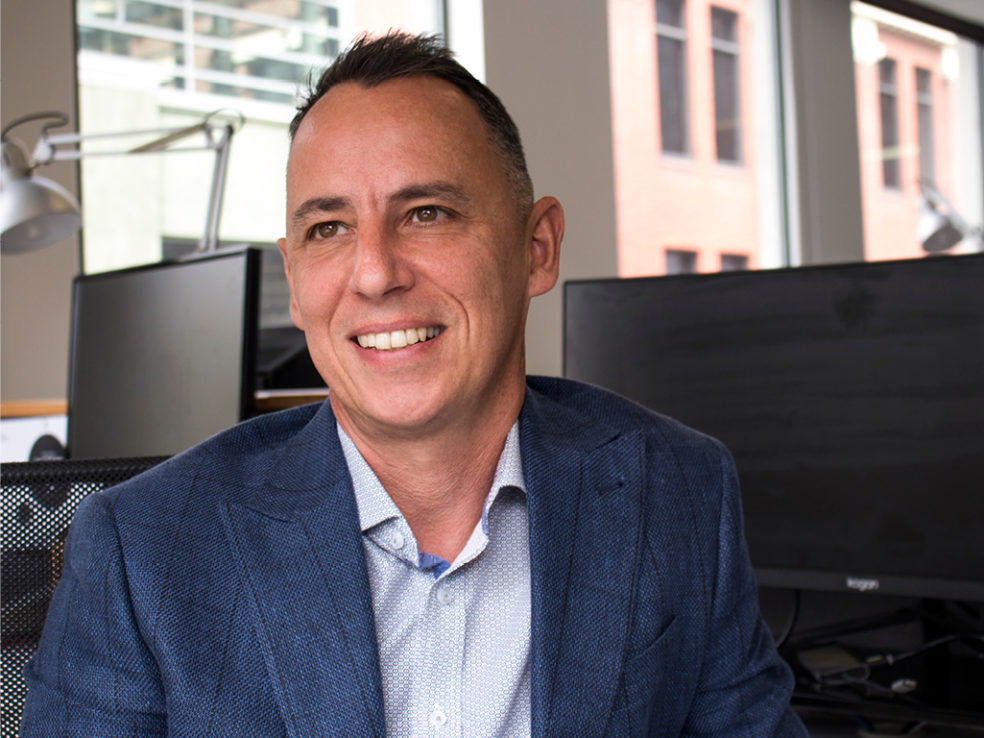 Dan Bradley
Director of Experience Design
Dan is married to a mermaid and related to Chopin. Has swum in underground lakes, climbed an active volcano at night and got lost in a storm kayaking between Thai islands. Knows three types of martial arts and has three sons to keep him on his toes.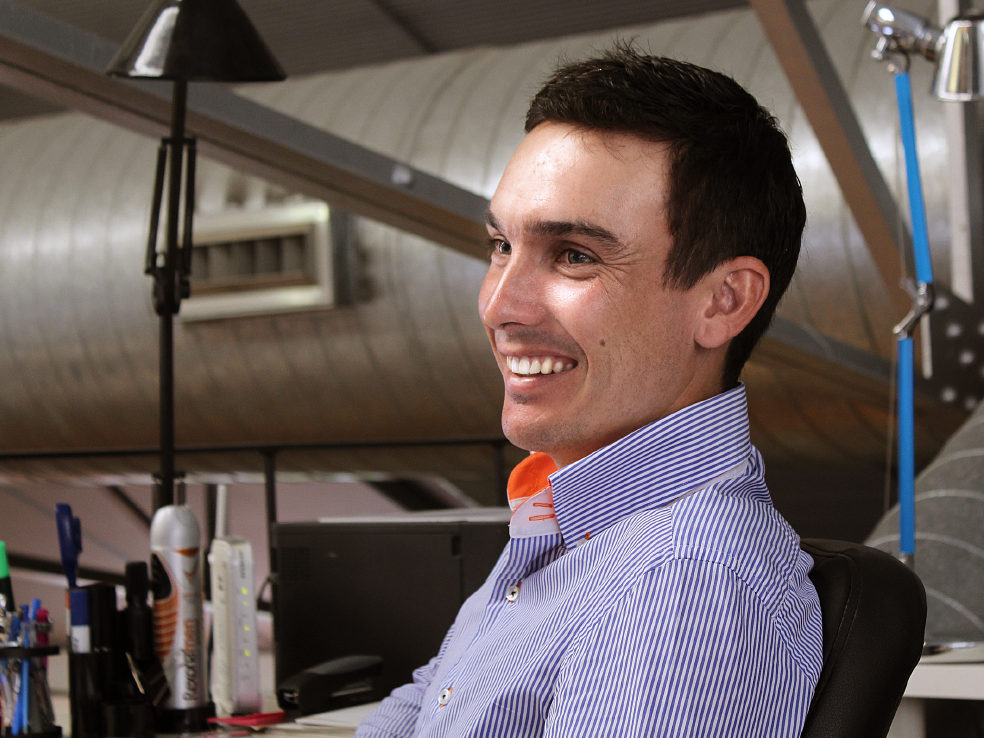 Hamish Cargill
Director, Brand Voice
Hamish still struggles to correctly use 'affect' and 'effect'. Has been a snow reporter. And a stuntman. Once woke to a member of the royal family jumping on his bed. Rode eventing horses professionally for 6 years. And still plans to compete at the Olympics.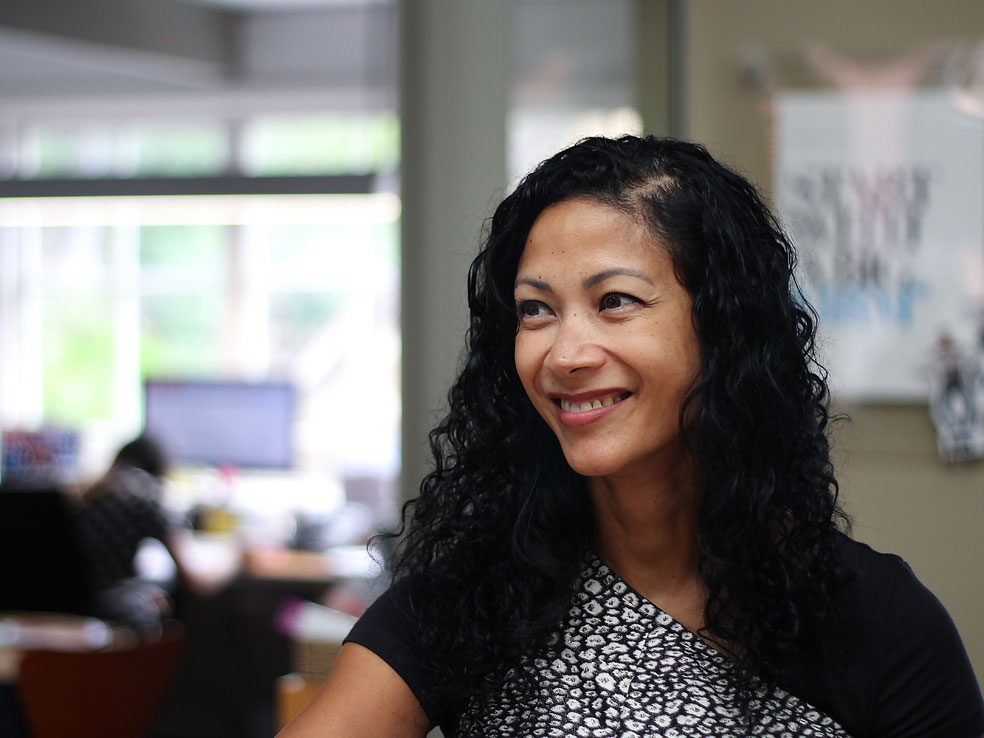 Moensie Rossier
Strategy Director
Moensie is an introverted extrovert with a loud wardrobe. Terrible at disclosing personal information, she loves talking about ideas. Thinks she's learned as much from fiction as business books. And her name? It's easy to say if you happen to speak Dutch or Afrikaans.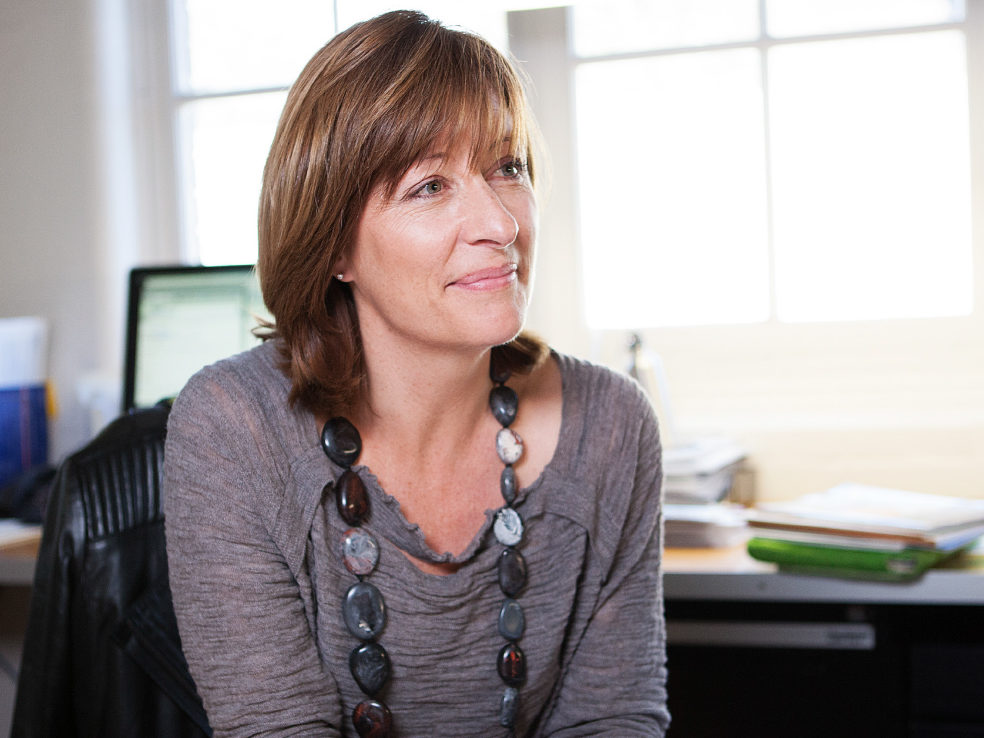 Claire Gallagher
Internal Brand Director
Claire loves suprises (mostly), talking, Ireland and being a mum. Has a fear of fish. Danced with Salman Rushdie to 'I Will Survive'.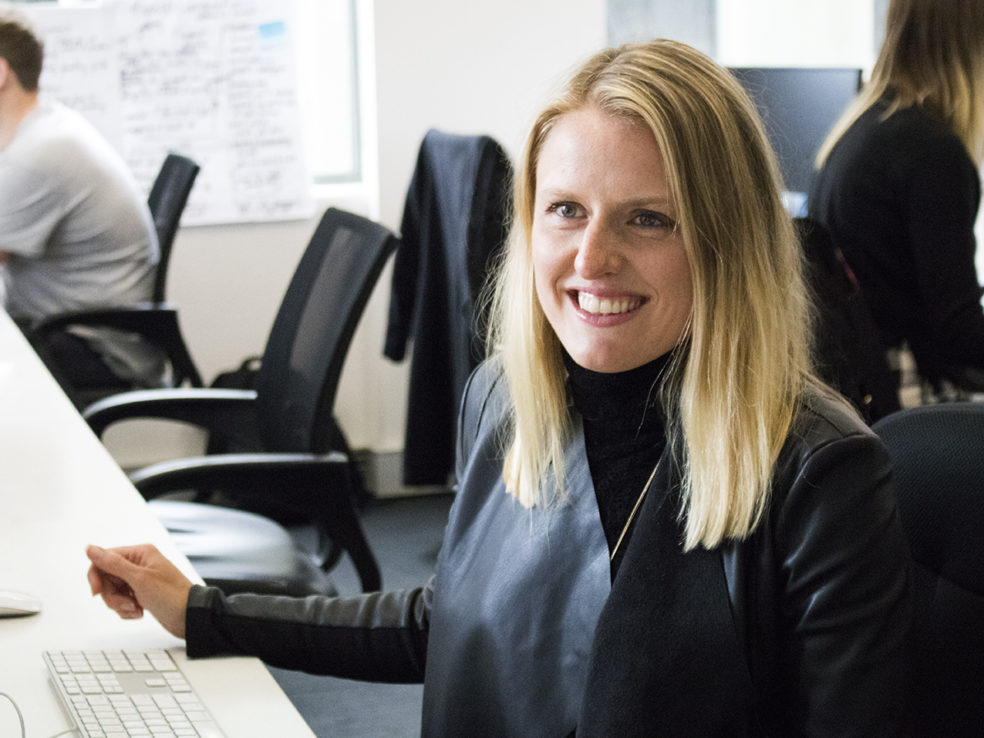 Aimee Coleman
Business Director
Aimee wrote and self-published a novel. Her mum thinks it's the best thing ever, but also thinks Aimee has the voice of an angel. She doesn't. But she does have a black belt in karate. She once wrote in a bio like this that she could never be vegetarian. But now she is. Funny that.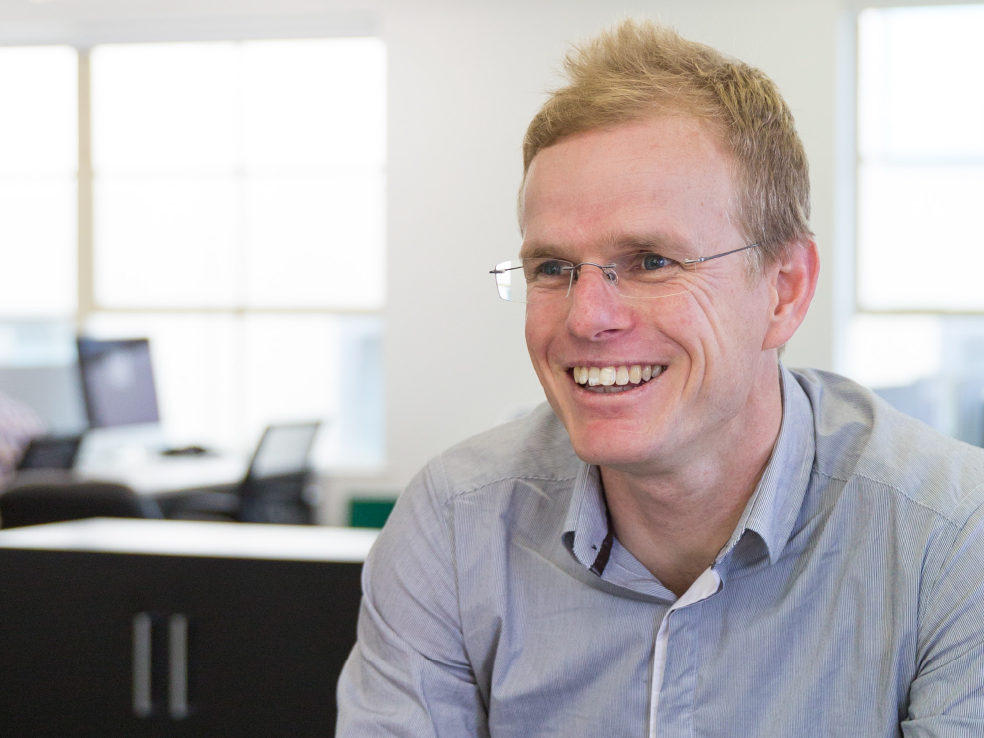 Mat Hyde
Business Director
Mat's signature dance move is 'the pony'. He once owned a yellow '79 Corolla called the 'Butter Box'. Could start it with a paddlepop stick. He's lived and adventured overseas. He once ate 'Cuy' (Guinea Pig). And swam with a croc. He was born and bred in the country. And he thinks happiness is a choice.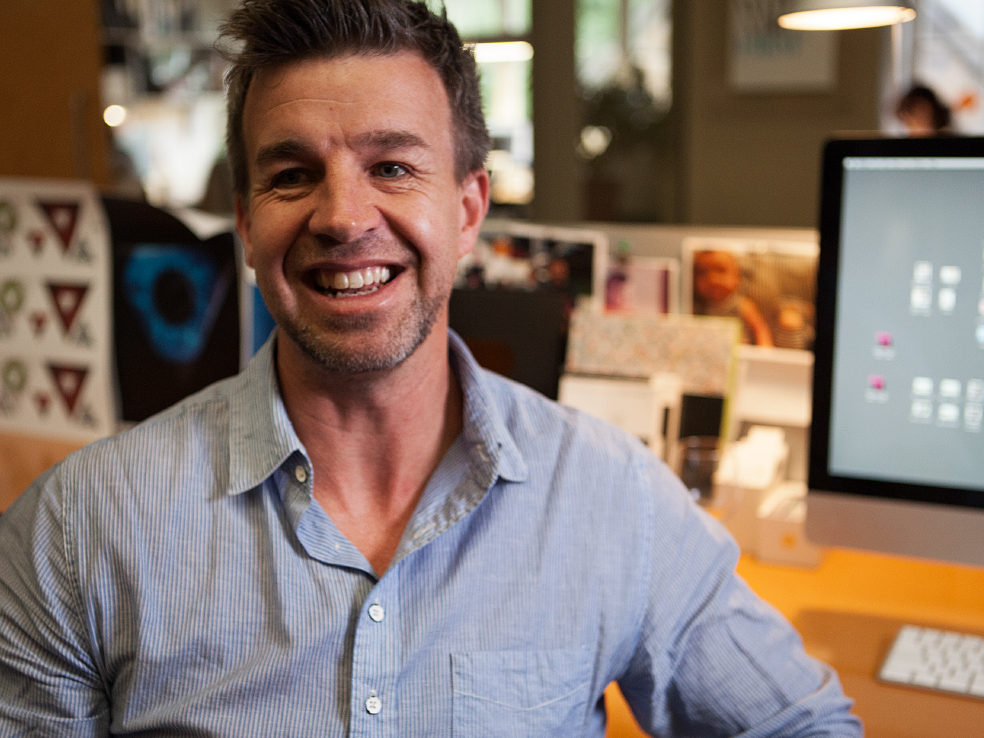 Darren Swain
Creative Director
Darren has trouble sitting still. Regularly cleans light switches and electrical cables. Will do anything for a back scratch.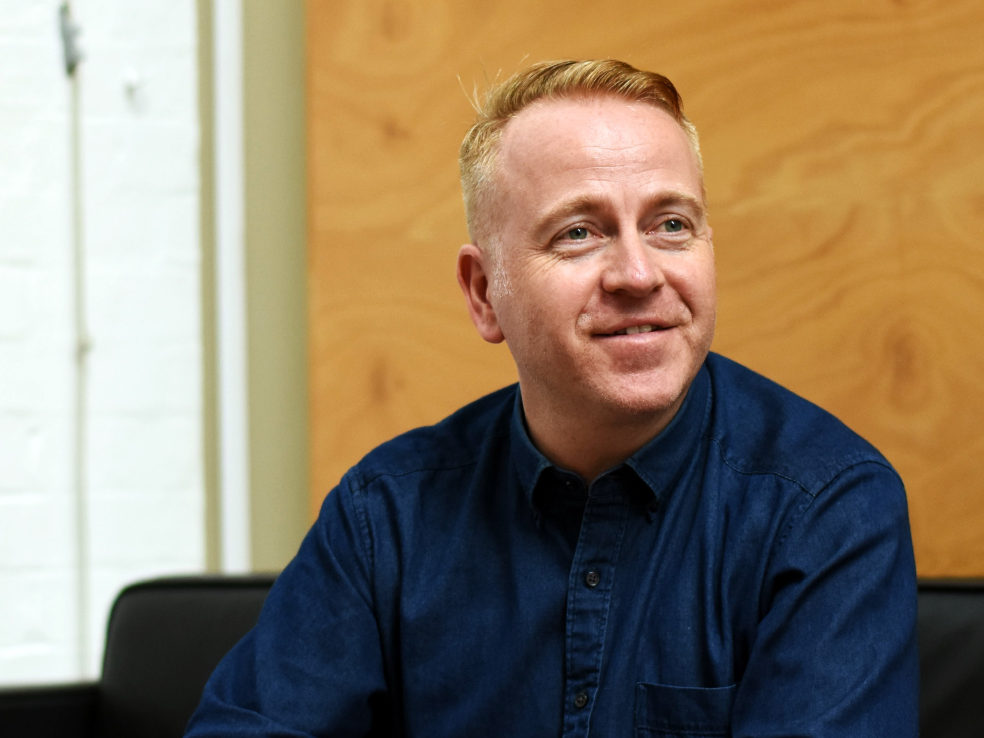 Martin Hopkins
Creative Director
Martin was once strangled by Darth Vader. He fears leaving the house in mismatched shoes. He's got a twin brother back in Essex. He once scaled six mountains in three days. Can sometimes be found photographing empty streets. And he occasionally dines on Thai food for breakfast.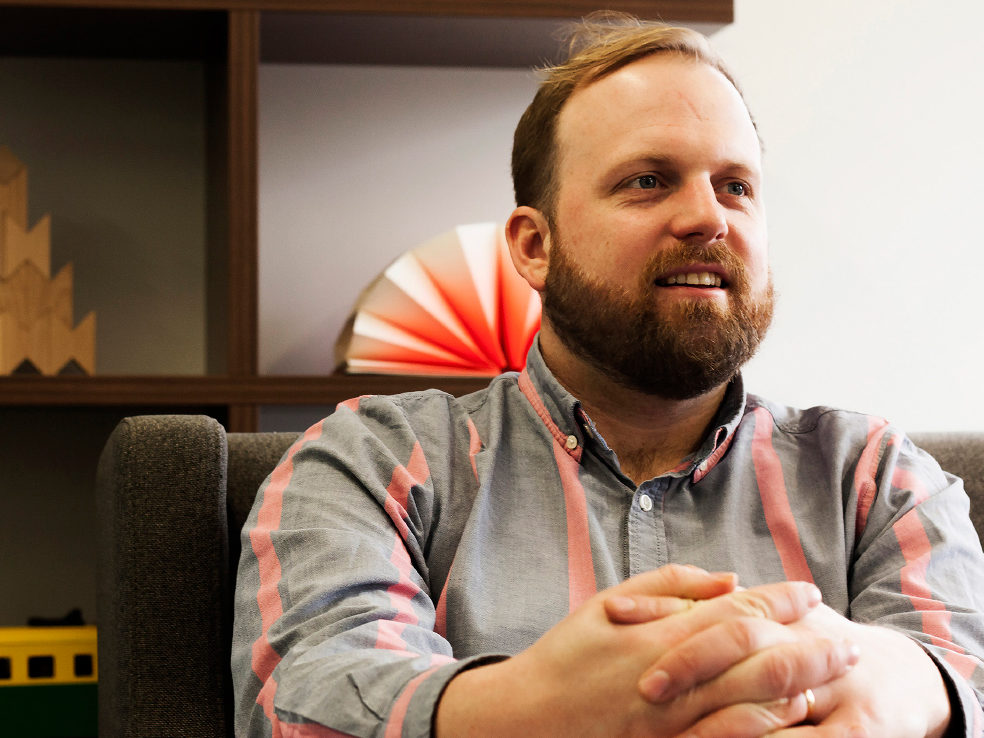 Charlie Rose
Associate Strategy Director
Charlie once acted in a Colombian soap opera called 'Bad Girls'. He's an Essendon football tragic, who can't say no to liquorice. He's ridden a bike across Argentina. And loves sci-fi and fantasy. Unashamedly.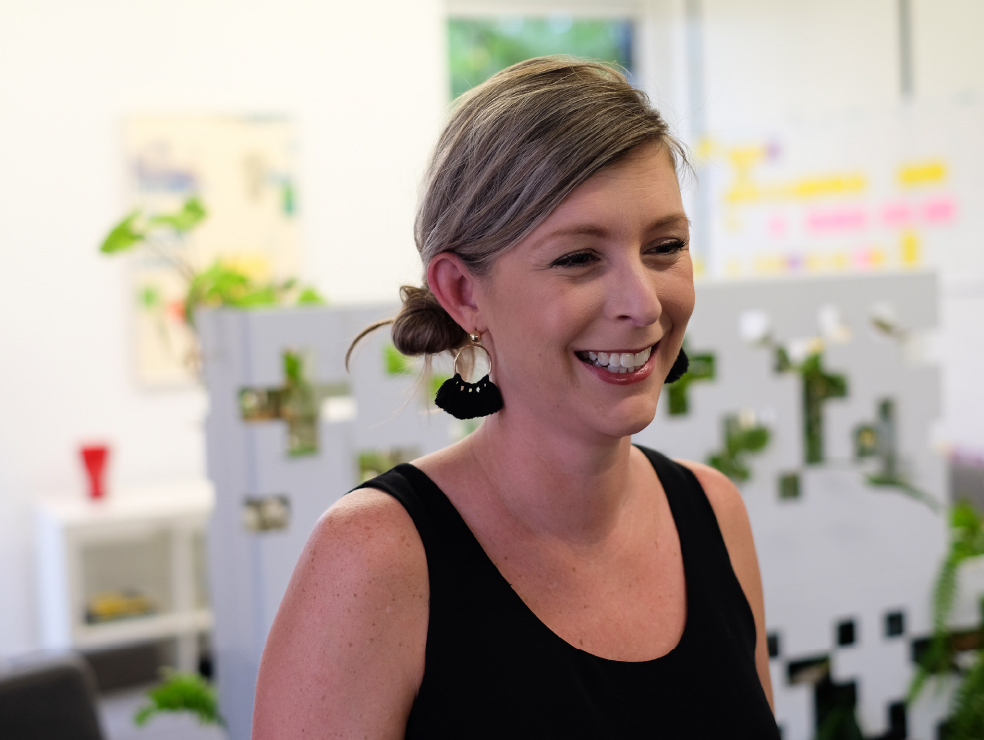 Pip Ireland
Creative Director
Pip is a Creative Director with a strong dislike for lettuce, and a strong dependence on Post-it notes. She doesn't need maps as all navigation is done via shops and logos. When she was young, Pip represented her town in Gymnastics and can attest to meeting at least 8 members of her favourite 90's bands. Unfortunately, she didn't quite meet the Queen at a Buckingham Palace garden party.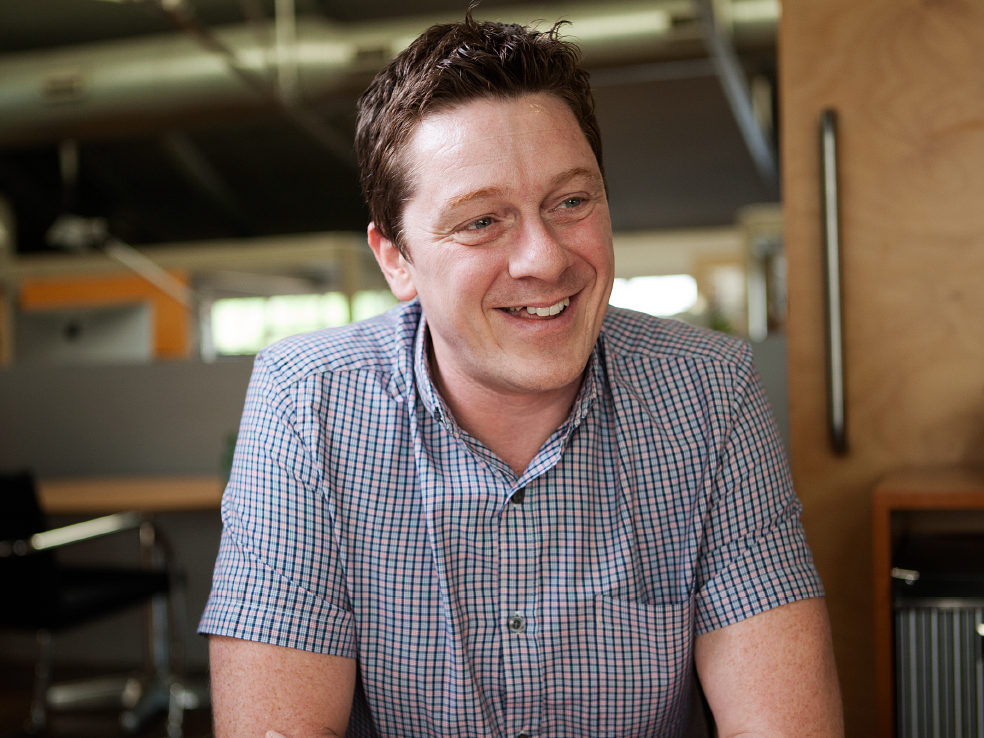 Dean Varndell
Head of Motion Graphics
Dean is not a big fan of the courgette. Admires the aesthetics of numbers. Was a DJ in a past life. Has a weakness for treacle.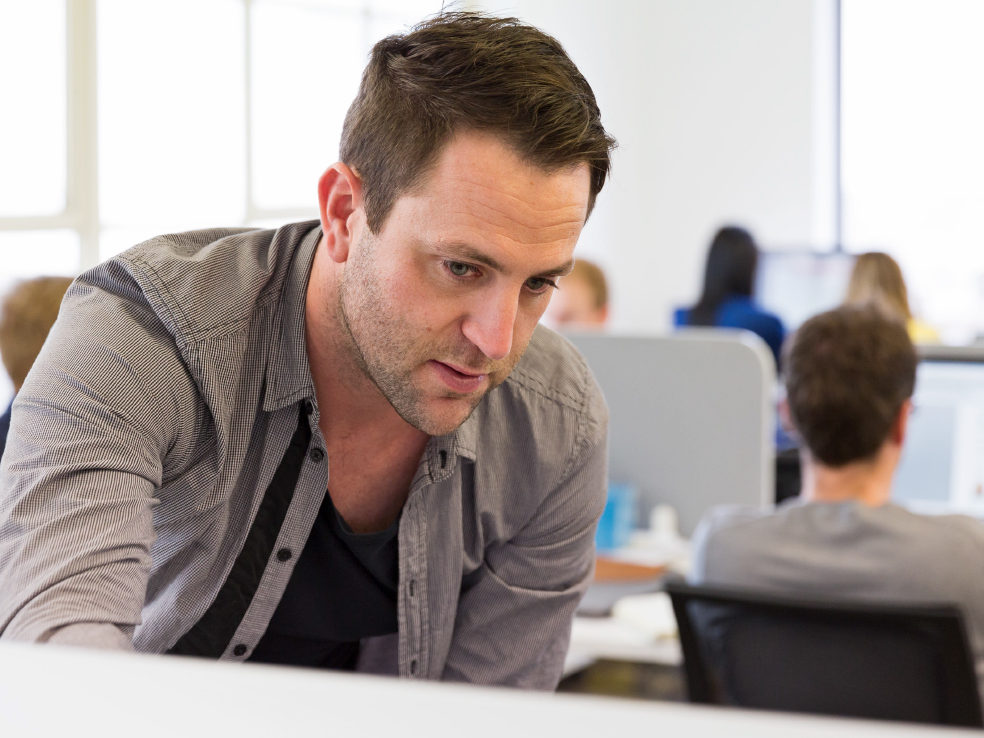 Andrew Thompson
Design Director
Andrew once walked nearly three kilometres carrying 30kg above his head in the name of art. Is an avid collector of historic artefacts. His oldest item is 4.6 billion years old. Has busted Banksy in action. But won't tell you who he is.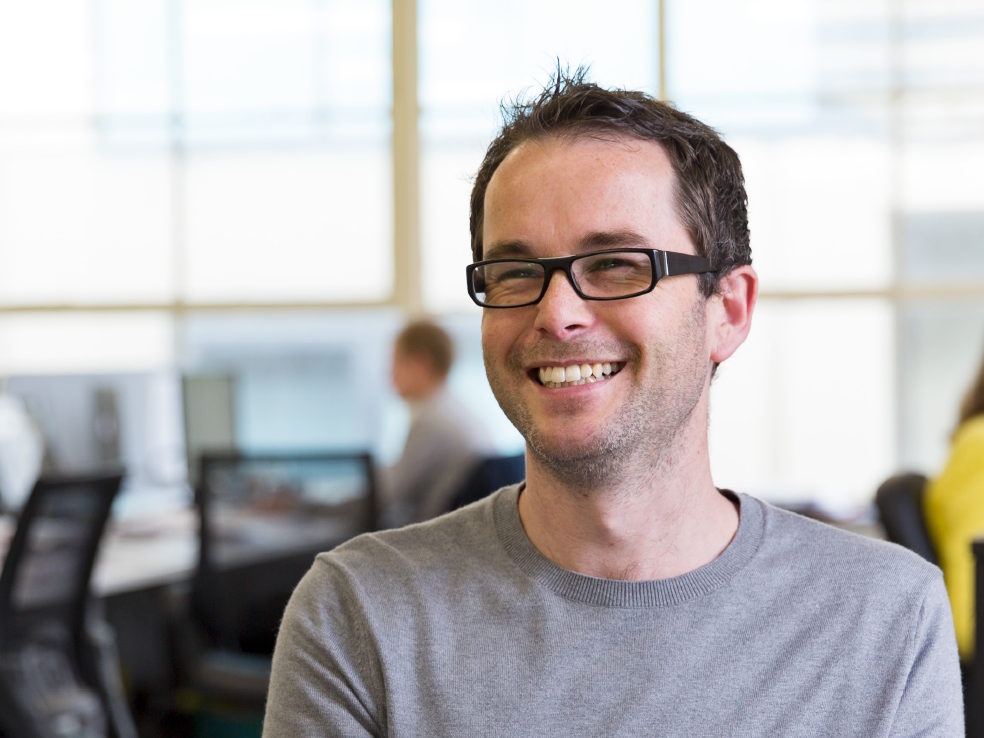 James Schloeffel
Associate Director, Brand Voice
James has a degree in Economics, managed the marketing team at an international travel company, and was once responsible for determining the optimum shelf position for Barbie dolls. Not the classic path to copywriting. But he's always had a way with words.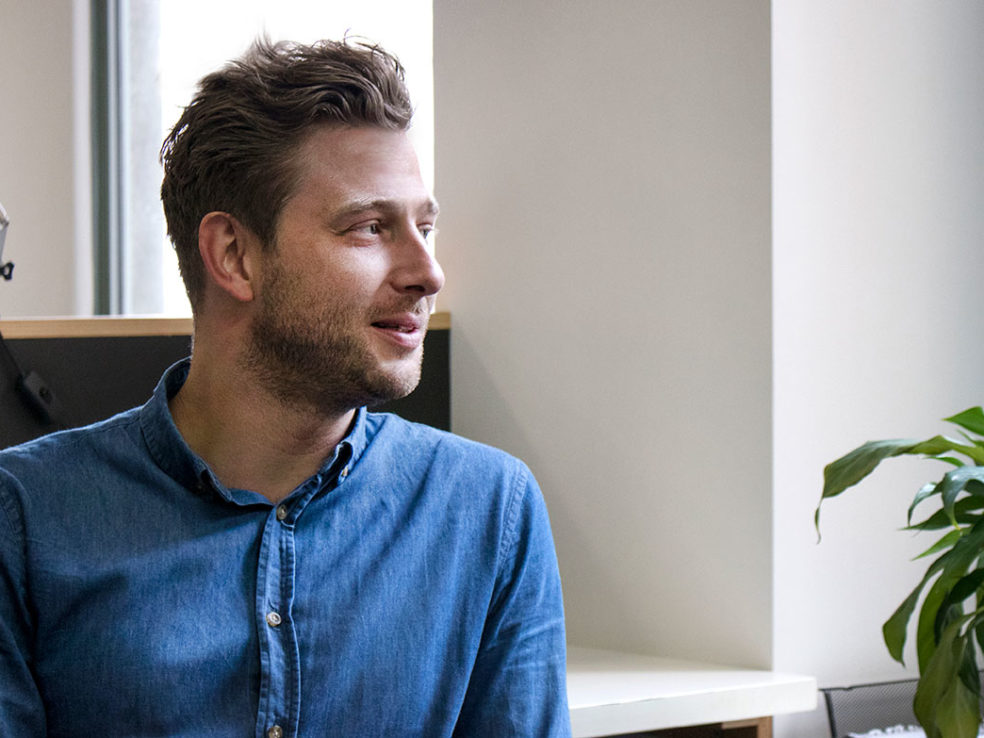 Jacob Mahoney
Design Director
Jacob Mahoney is a design director who thinks people take coffee way too seriously, believes horoscopes are rubbish—but karma and ghosts are real. He's never seen snow, was born to be a copy writer and sees Seinfeld as the only life coach.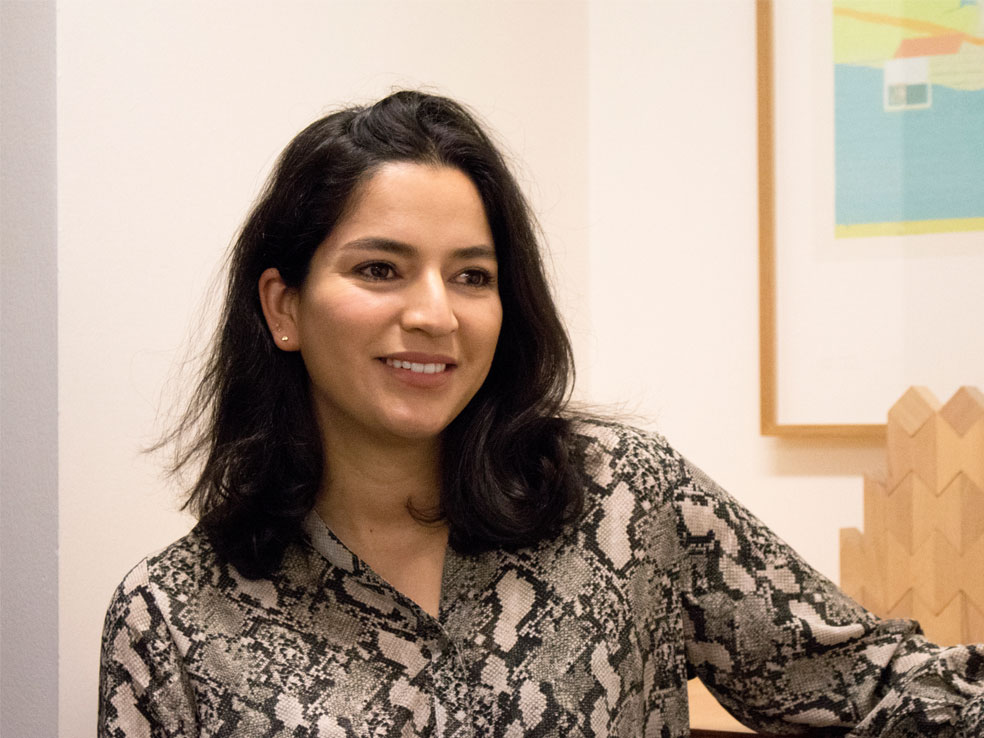 Giovanna Gonzalez
Account Manager
Giovanna is a conflicted middle child who'd eat sushi for breakfast lunch and dinner if she could. She's driven a motorbike up a Cambodian mountain in a thunderstorm, and survived 24 hours in an empty hotel in Guangzhou that felt very shining-esque. Giovanna views her ability to predict plot twists and endings as a curse, has a cat that can fetch, can recite every word to Clueless and Bring It On, and hates olives…yet loves olive juice. Dirty martini anyone?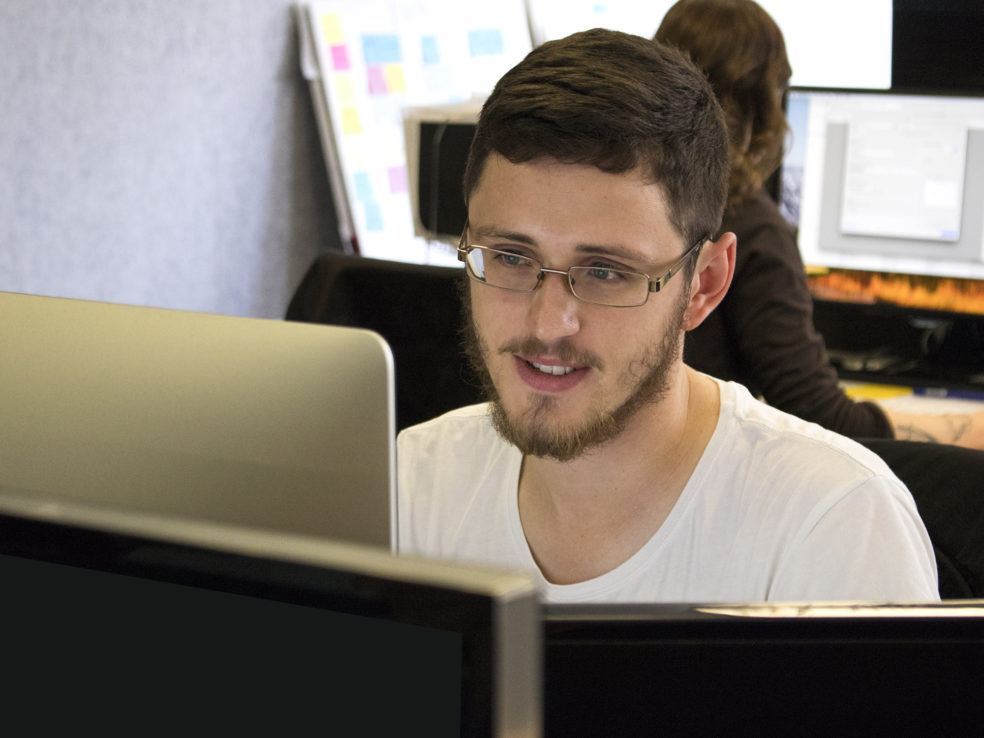 Brent Sullivan
Developer
At 11-years-old, Brent taught himself website coding. No wonder he treats age as just a number. Now the youngest ever president of his hockey club, he also coached (and played in) three premiership teams, with zero game losses. Speaking of games, he's rumoured to be distantly related to GoT star Rose Leslie via a mysterious great-grandfather.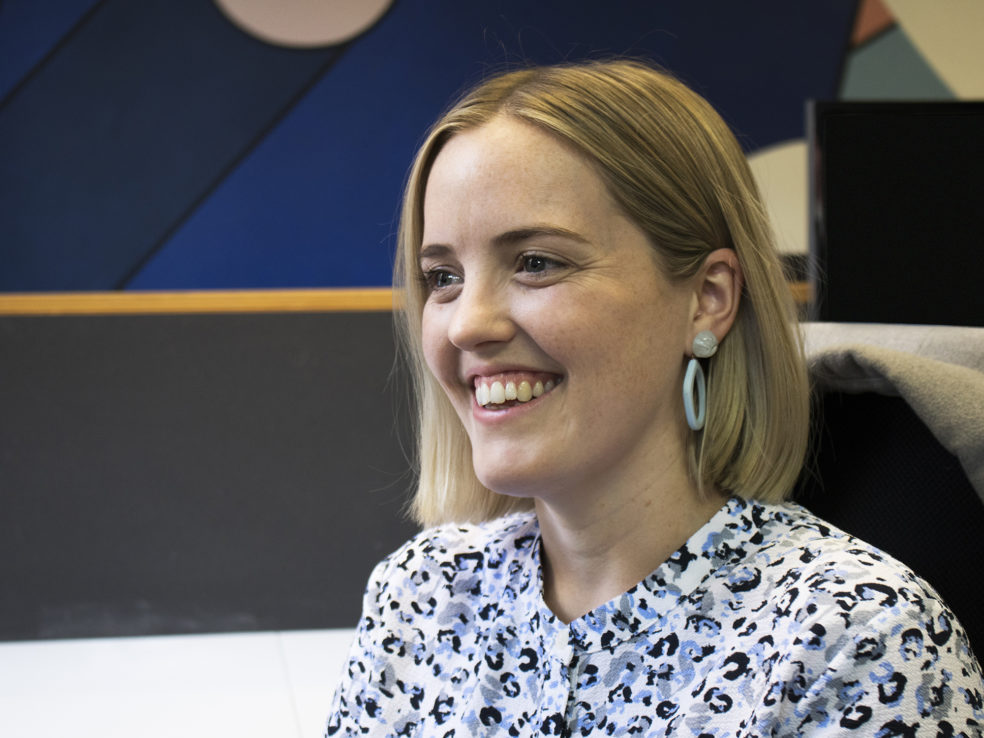 Julia Mahoney
Creative Coordinator
Julia once crashed a castle wedding in Tuscany. Accidently. Or maybe she just couldn't resist the fancy cheese platters. She loves to overanalyse star signs and personality tests. As an extroverted introvert, she dreams of an off-the-grid luxury cabin where the forest meets the sea – less than an hour from a Melbourne dance floor of course.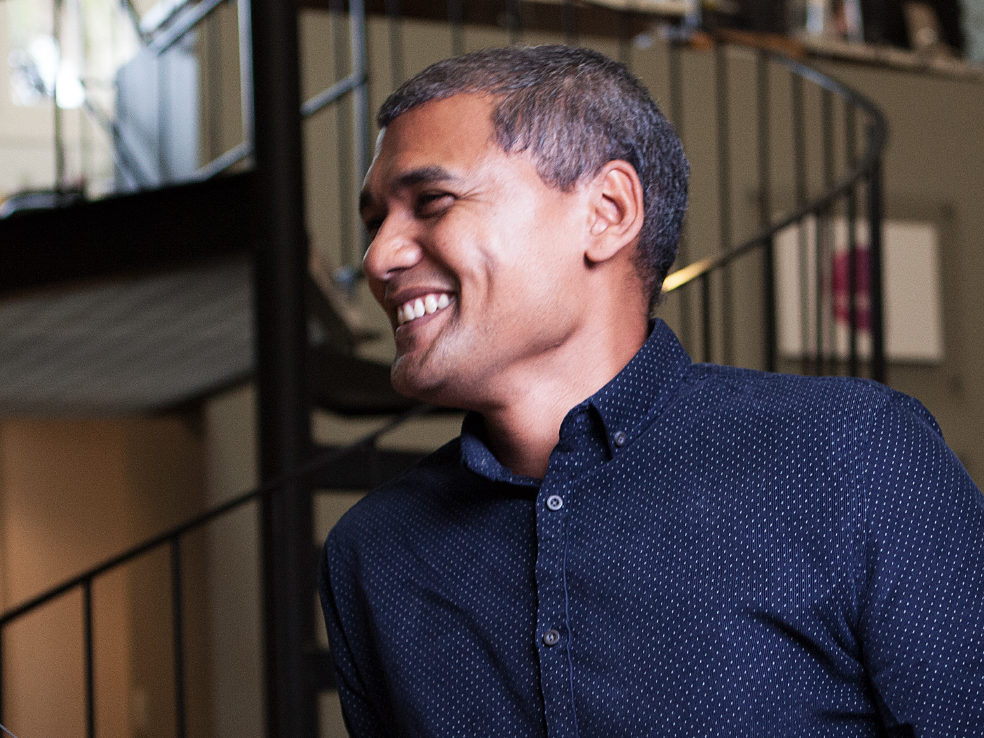 Hayden Mathys
Motion Graphics Designer
Hayden gets extremely frustrated if he doesn't play football once a week. Had dreadlocks for 16 years. Loves cooking (signature dish is Thai green curry).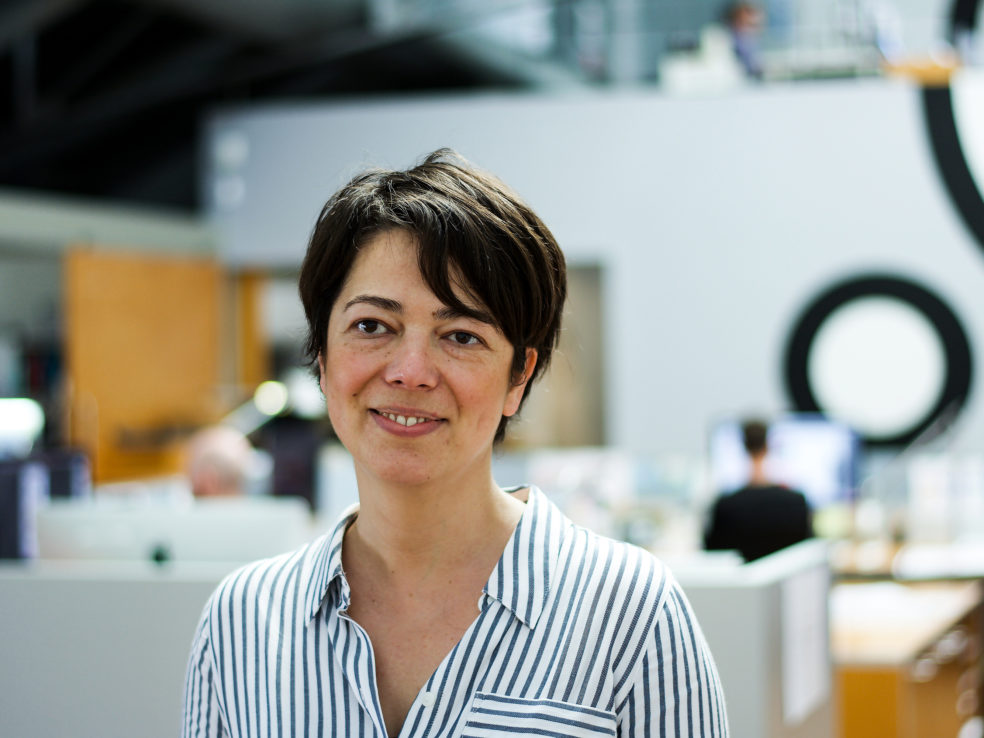 Holly Balin
Group Financial Controller
Holly spent her late 20s roaming mountain peaks in India. She eventually came down, but still gets a high from all things travel. She desperately wants to see the Northern Lights before she dies. But for now, an episode of Northern Exposure and anything with a side of yoghurt will do.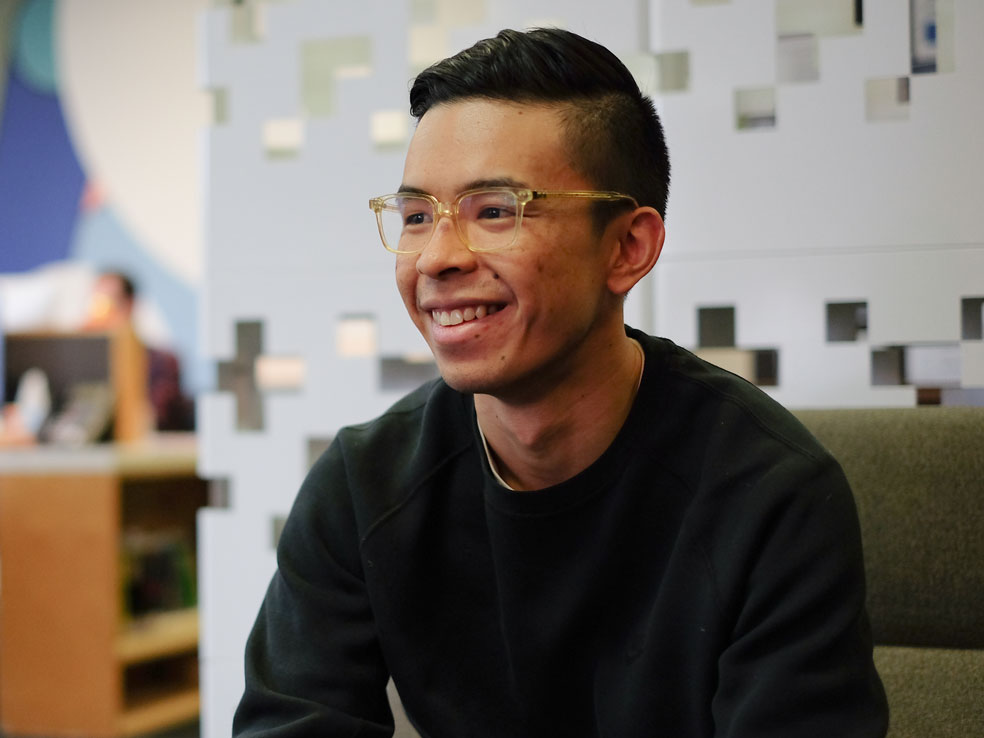 Gareth Joe
Senior Strategy Consultant
Gareth Joe is a senior strategy consultant who's pretty sure we're living in some kind of simulation. Probably explains how he worked for Wu-Tang. He dreams of going to Mars and believes white sneakers makes you look fast. Because they do.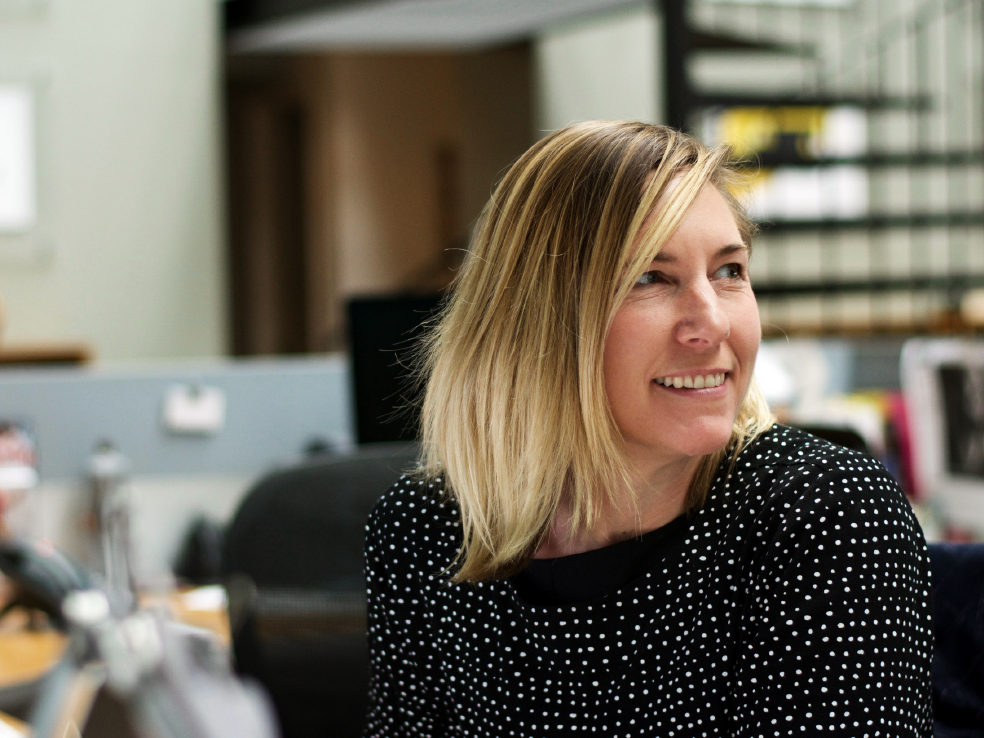 Yolanda Koning
Design Director
Yolanda is a Kiwi with Dutch parents. She still says chilly bin. And jandals. She goes a little crazy on Sake. Knocks over a glass of water daily. And once wore two different shoes to work. (It was an accident).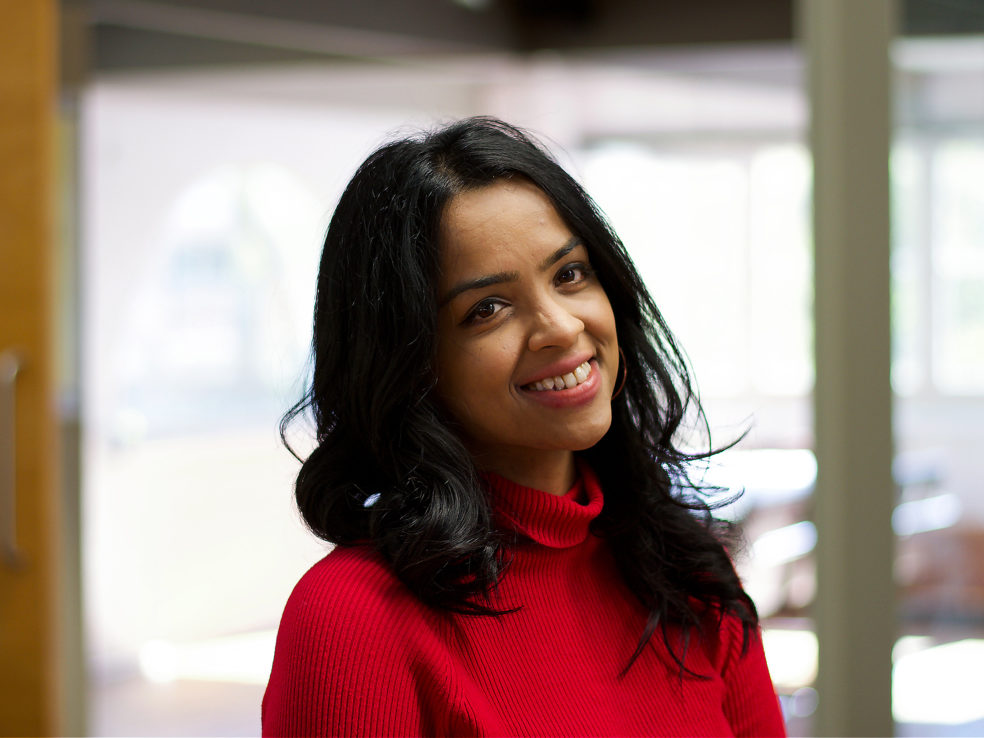 Lavanya Ashok
Senior Design Researcher
Some people are such big news they don't need a surname. Like Lavanya. Born in Dubai to a family of professional singers, Lavanya spent her teens taking on sand dunes in an SUV. Now working in her fourth continent, she's busy traveling the world - but always has time to stop and smell a good rosé.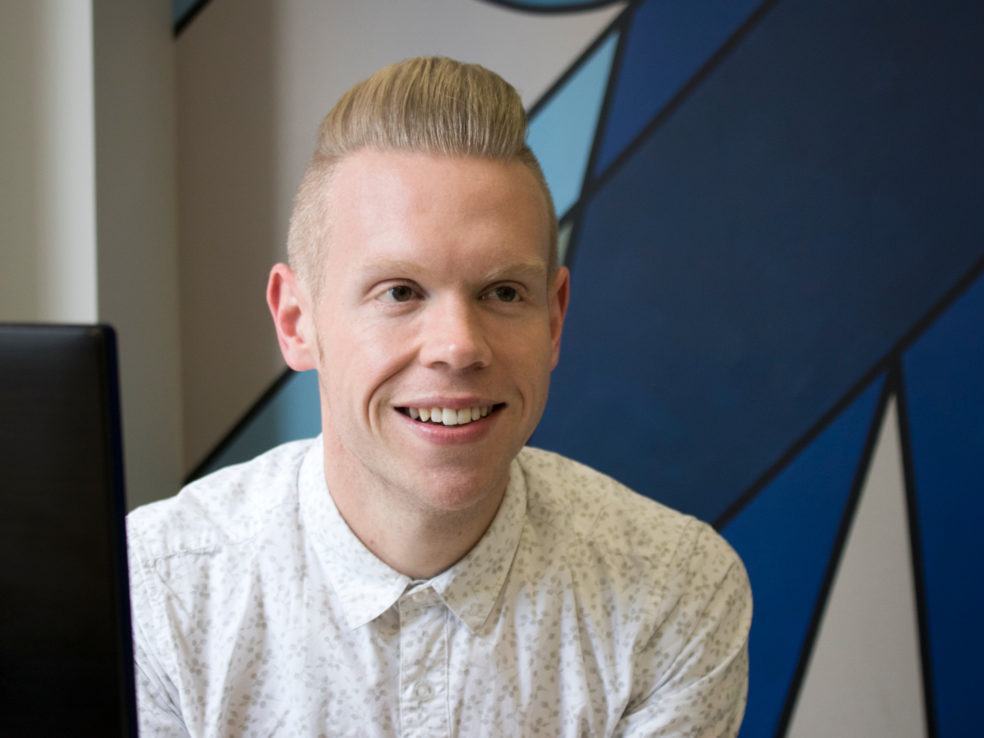 Michael Thebridge
Creative Copy Director
Michael Thebridge is a creative copy director who also moonlights as a playwright. Thinks any sentence can be made better with an em dash – including this one. Has seen 'Titanic' so many times he can almost recite the script from memory. Once went on TV to try and win a million dollars. Didn't.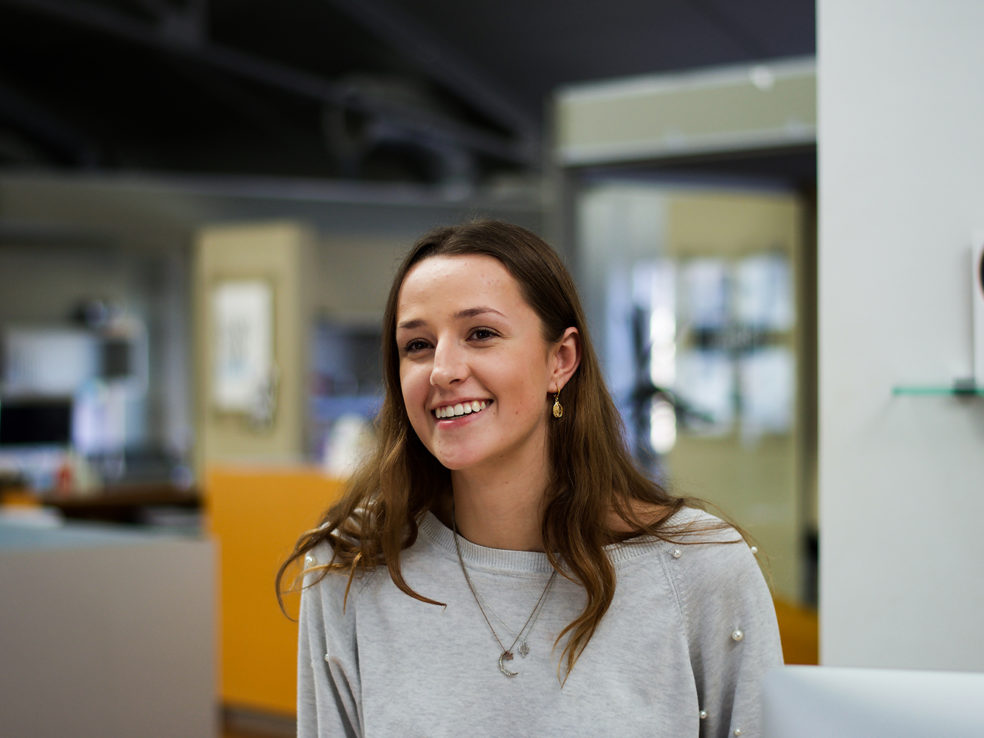 Paris Coote
Head of First Impressions
Paris had a little lamb as a child. Which doesn't explain why she's now terrified of cotton wool. A bit of a magpie, she once found a 2gram nugget of gold. Loves antique jewellery. And always has time for a shiny Jamie Oliver cookbook – so long as the recipe doesn't call for mutton.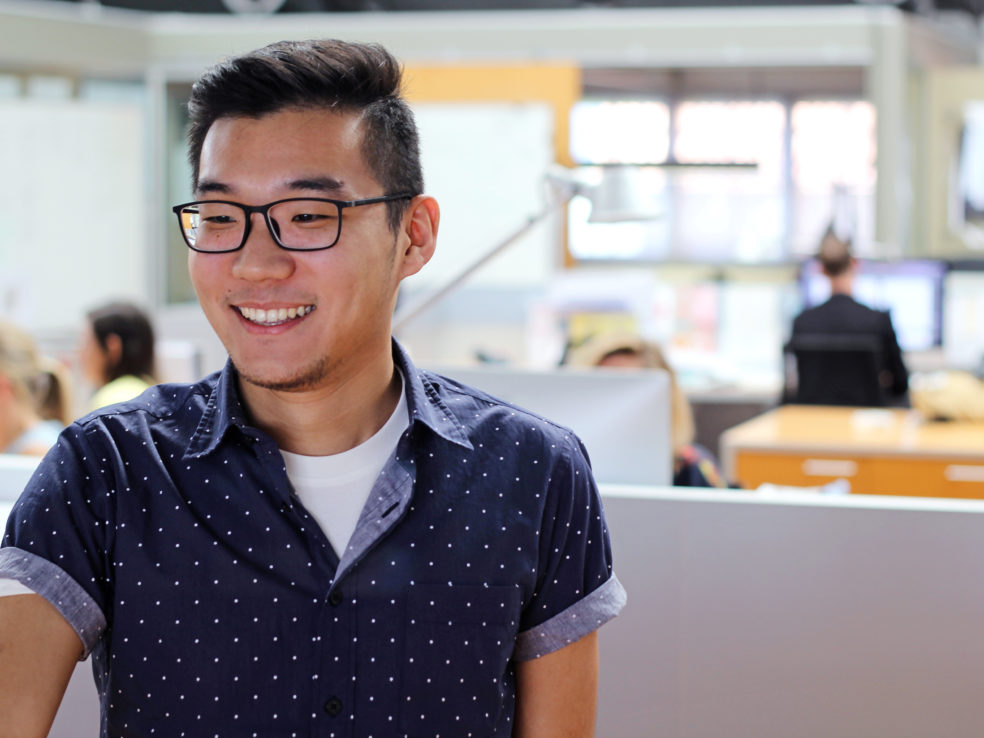 Victor Gu
Assistant Accountant
Victor Gu is an assistant accountant who joined Principals in 2018. A recent graduate from University of Sydney, he's passionate about accounting. Seriously, he's got a Bachelor Degree and Masters in MPA to prove it. Victor's experience in tax services and financial accounting has him on a path to attain his Chartered Accountant qualification.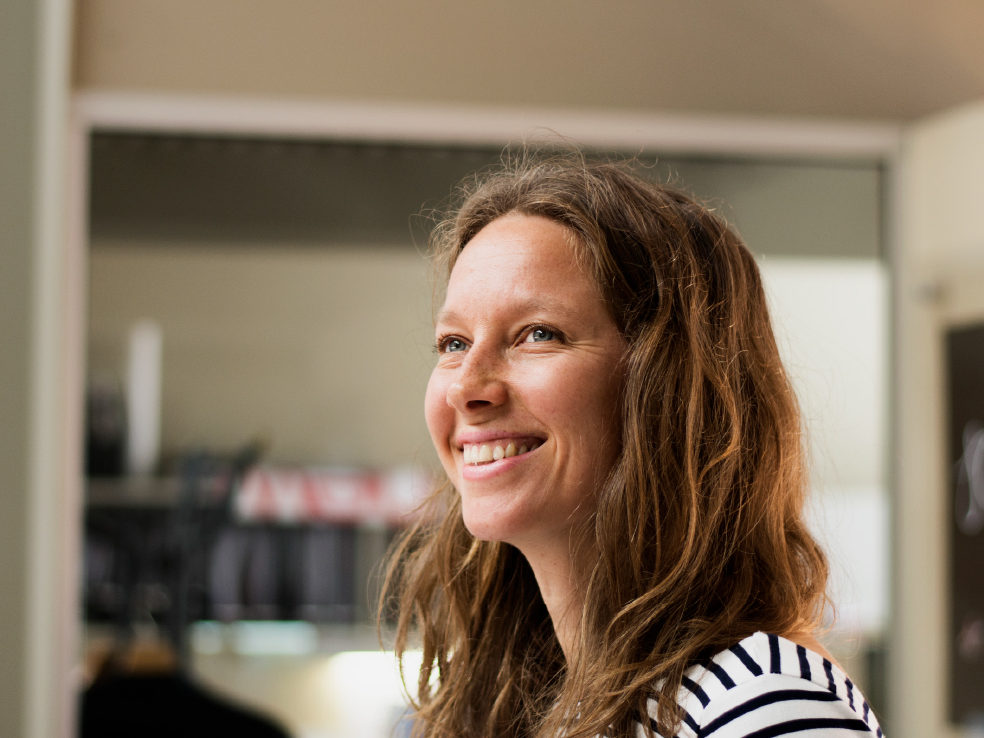 Carolina Relander
Senior Designer
Carolina speaks Swedish. With a Finnish accent. She rides horses. And bikes. She loves picking cherries. Can't go past a good documentary. And will always have a place in her heart for Pippi Langstrump. (That's Swedish for Pippi Longstocking.)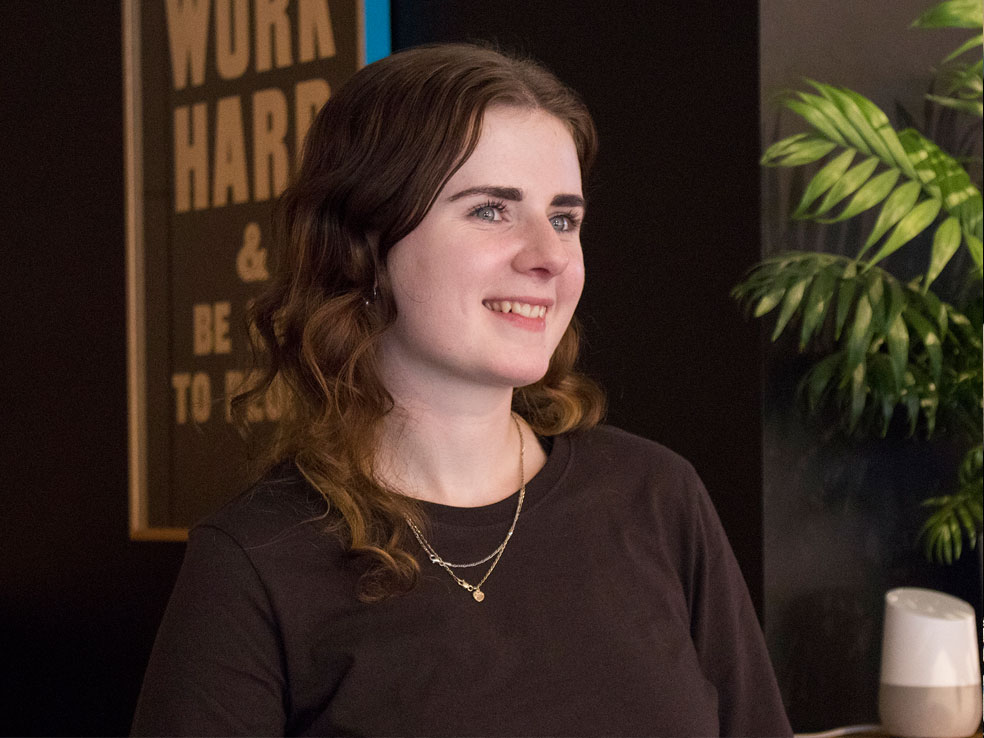 Tallulah Storm
Office Assistant
Tallulah wants to own a long-haired chihuahua one day. Not the kind you see in cute animal videos though. She despises those videos. She loves wearing socks to bed, dreams of being a Russian ballerina and would do almost anything for a chocolate hazelnut wafer. Just don't ask her to watch a cat playing the piano.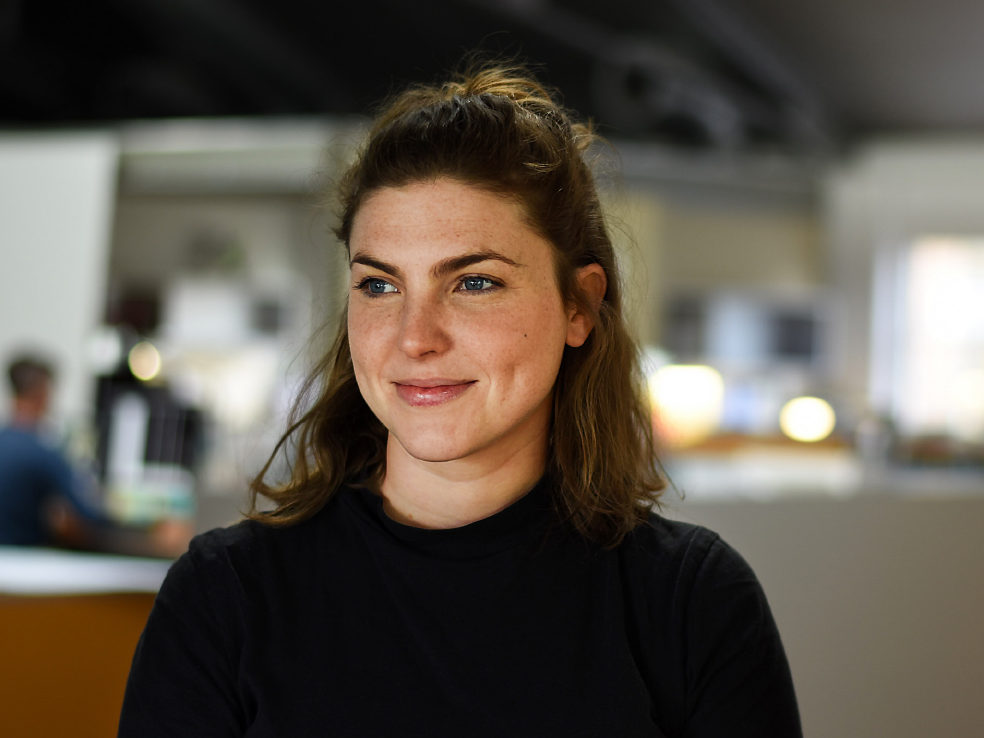 Gemma Harben
Studio & Production Manager
When she's not mashing up the dancefloor, Gemma can be found mashing potatoes. Vegan gotta eat. A loud laugher and small sneezer, she sometimes makes plans to plan for the Apocalypse. Or, when she's feeling more hopeful about humanity, studies Japanese. Current favourite word: Irusu. Pretending to be out when someone knocks on your door.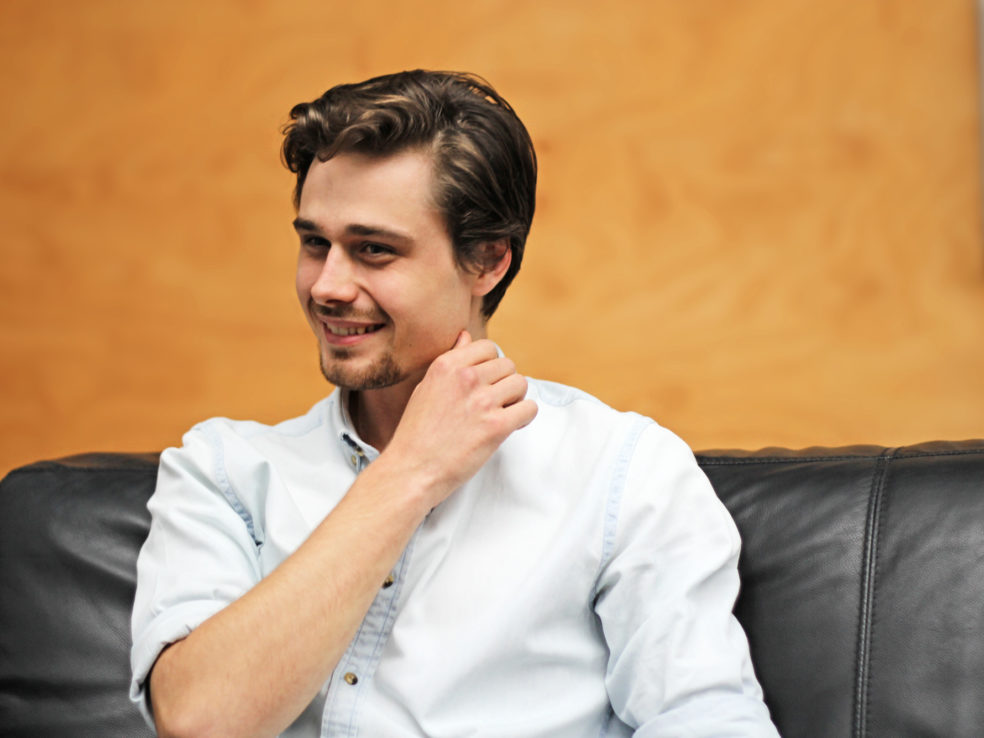 Alex Menyhart
Writer
Alex tries to reconcile his love of Brutalist architecture and Spaghetti Westerns with his desire for validation from his friends and peers. Last summer, he hooked a large selection of inedible fish. He owned guinea pigs for many years, now he has a fibreglass crow he calls 'Ives'. He neither confirms nor denies winning the 2009 Eurovision contest for Norway.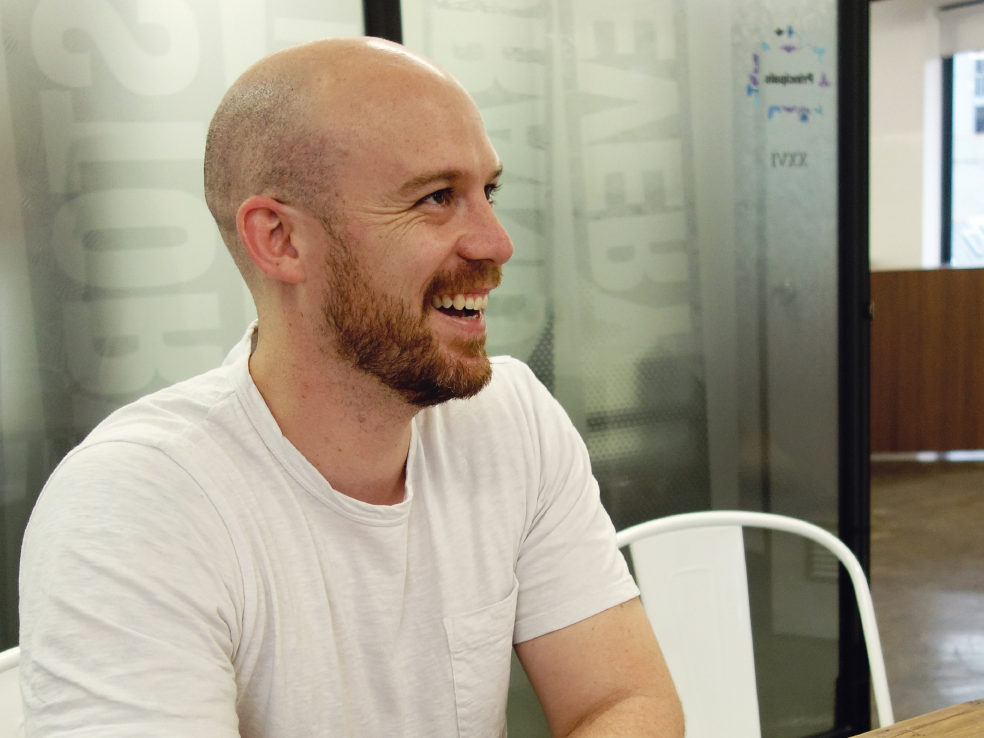 Sam Baines
Designer
Sam is a designer whose best friend is a dog named Theosaurus. He can't drive a car. And isn't confident in his bike-riding abilities. He loves coffee. And chicken nibbles. He's an avid collector/assembler of Star Wars Lego sets. And plans to live off their proceeds when he retires.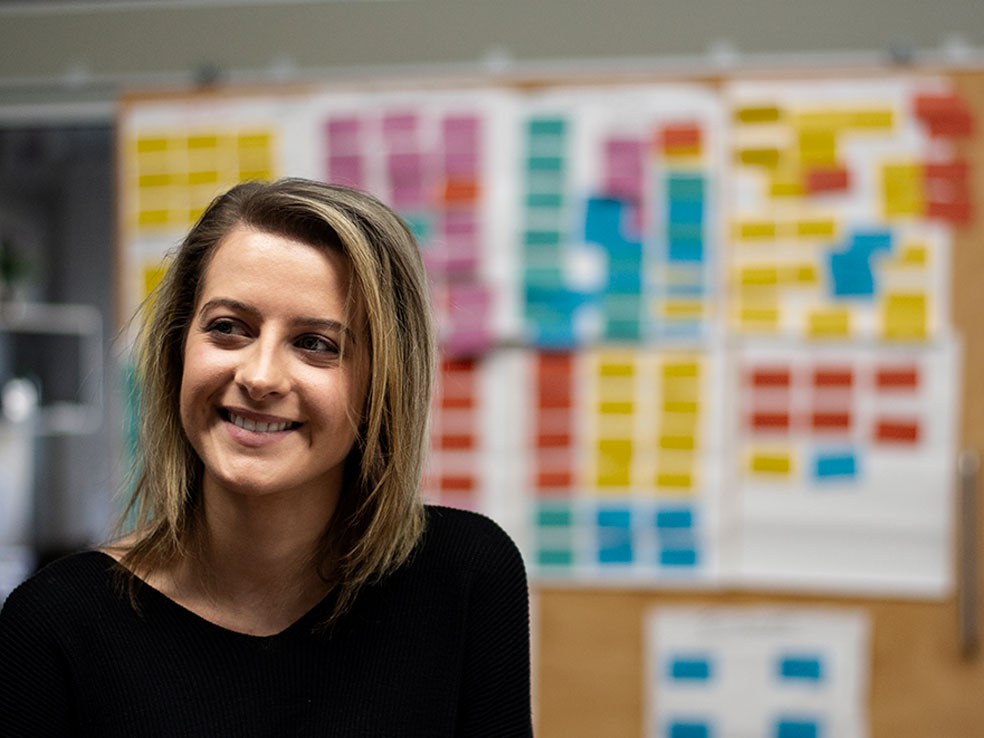 Jordan Demetriou
Designer
Jordan is a Designer with a strange connection to numbers. She's a triplet who's known to break three bones at a time and once memorised the first 100 decimals of Pi just because. She loves crime podcasts – particularly about cult leaders – and heavy metal. And although a former cheerleader, the only move she does these days is the worm. But only after a whisky (or two).
Jhon Riano
Motion Graphics Designer
Jhon is a Motion Graphic Designer who never says no to a cold beer. Loves to escape to the skate park. But is still prone to a fall every now and then. He can't live without music. He truly believes we're not alone in the universe. And would love to share a pizza with an alien one day.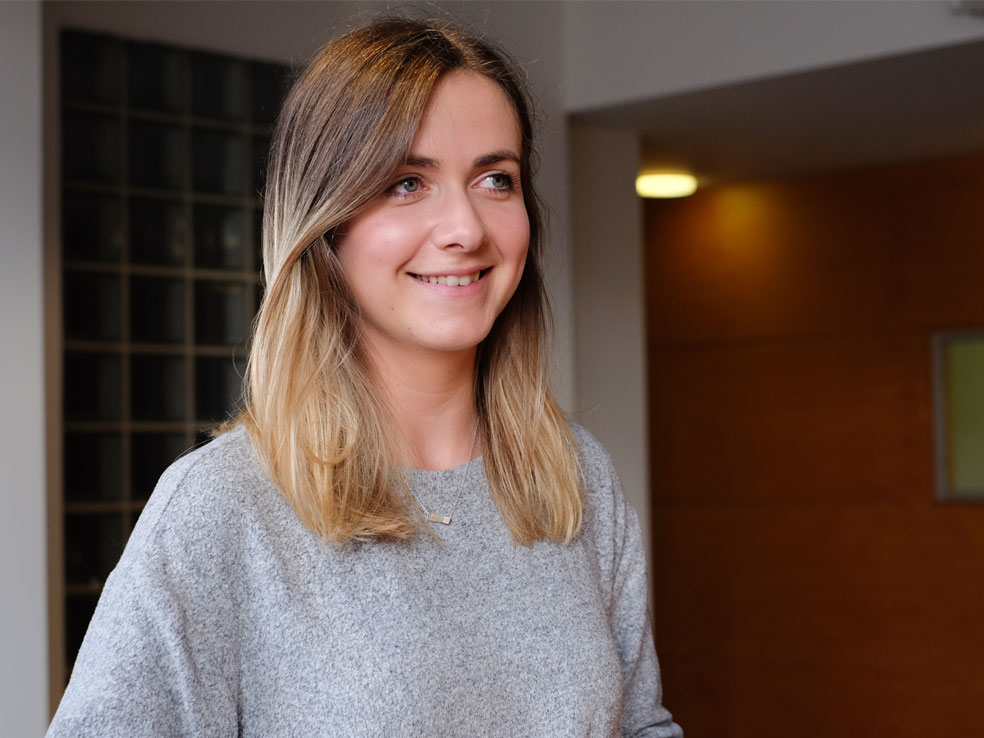 Debra Fisher
Account Manager
Debra is an account manager who prefers cats to humans, and her cat Pepsi to everything else. She's seen 'Wicked' 18 times. Seriously. Loves a good pun (or any pun, really) and if she were a biscuit, she'd be a Pink Wafer.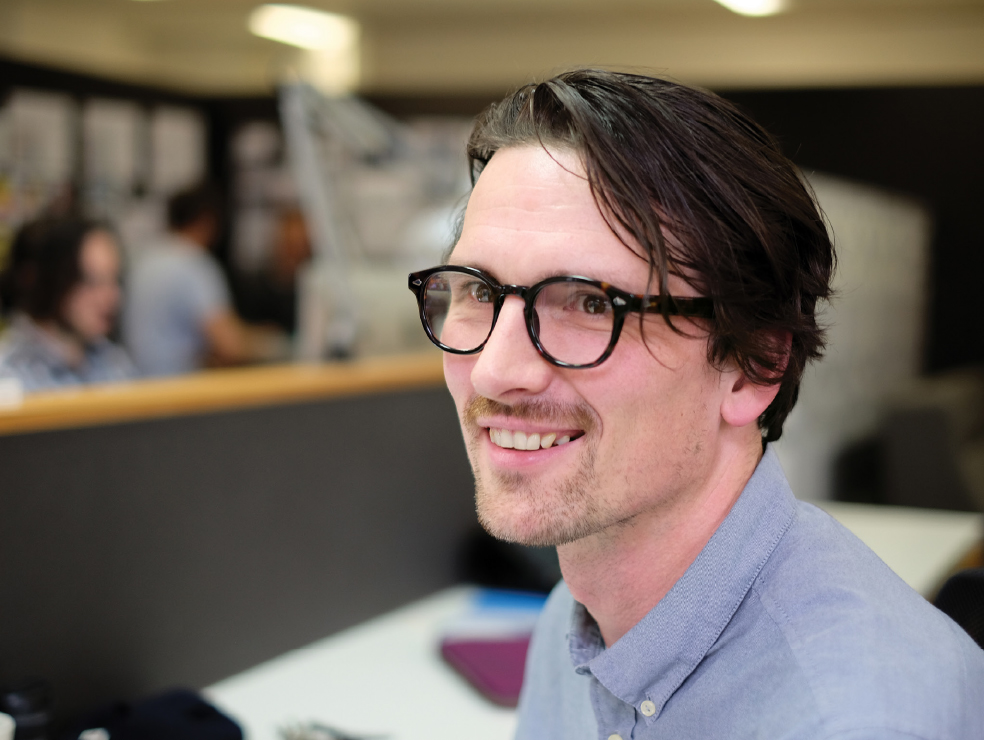 Marty Zablocki
Writer
Marty likes all kinds of music, but not all music. He once started a French rock band called The Escargo-go's that sadly didn't go on to global domination – crushing his rock star dreams. Cooking makes him happy. Especially when narrating his own cooking show (to himself). Although he trained as a designer, nowadays he prefers pushing words around, not pantones.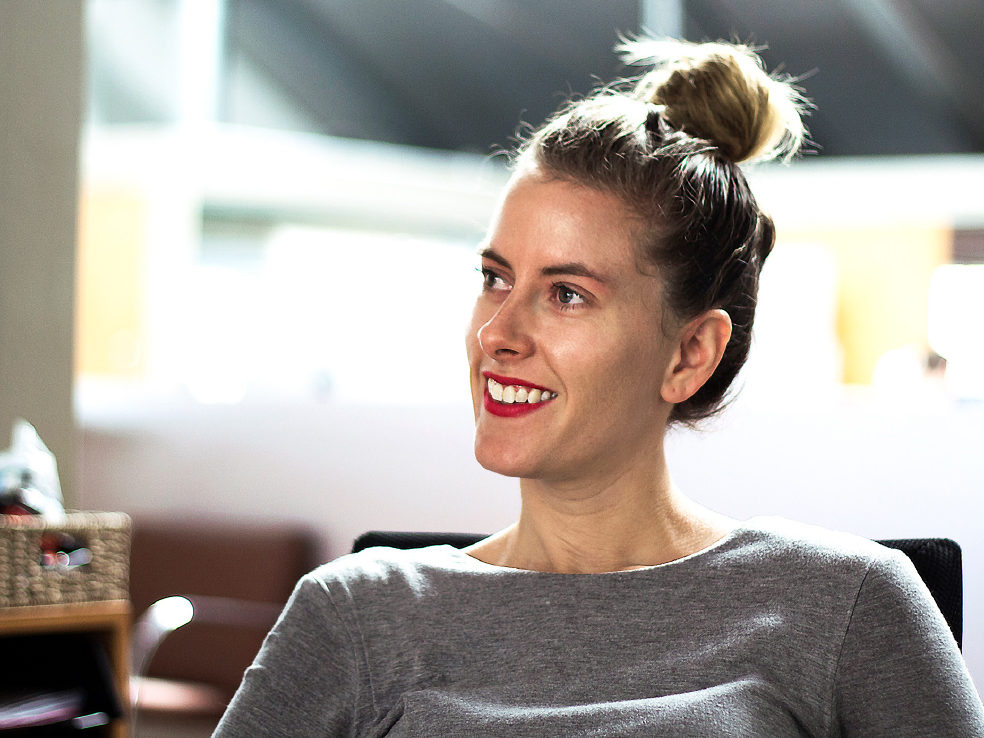 Renee Stekel
Senior Account Director
Renee loves the ocean. And never regrets getting up for a sunrise. She's most alive when exploring new places. Which partly explains 14 moves in the past decade. Keep cup in hand, she's all about protecting the environment. And autumn is her favourite season for obvious reasons – the fashion.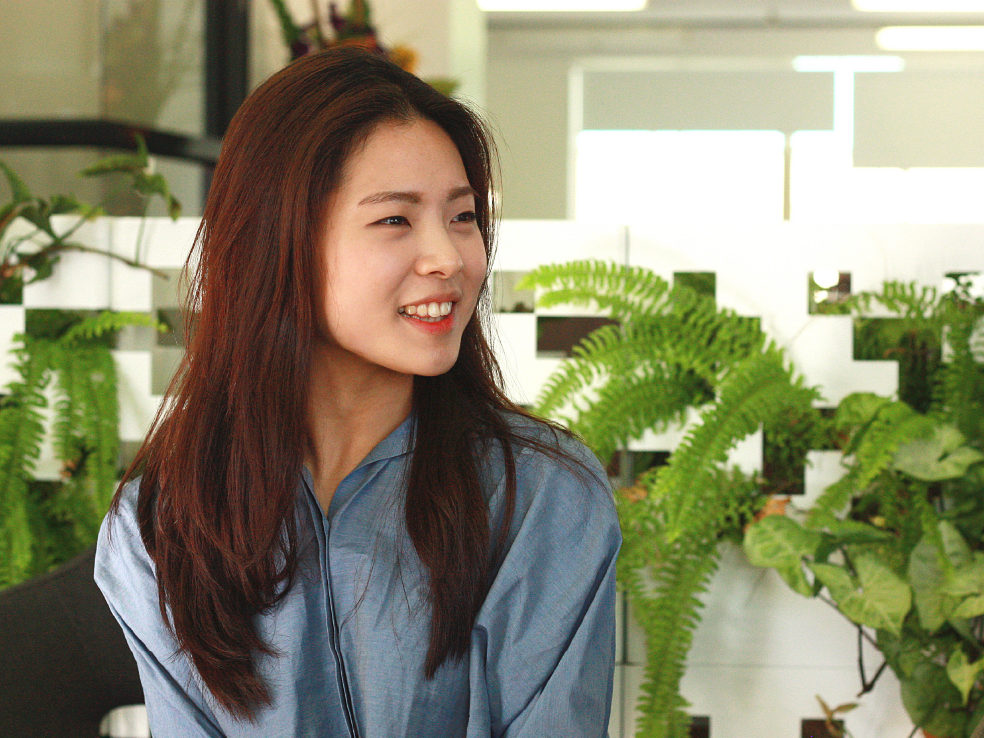 Min Shim
Designer
Min was born in Seoul, South Korea. But has already lived or worked in 5 countries. Here in Melbourne, she enjoys eating brunch. And cake. Especially chocolate mousse cake. She likes yoga too. And right now, is trying to master the side crow.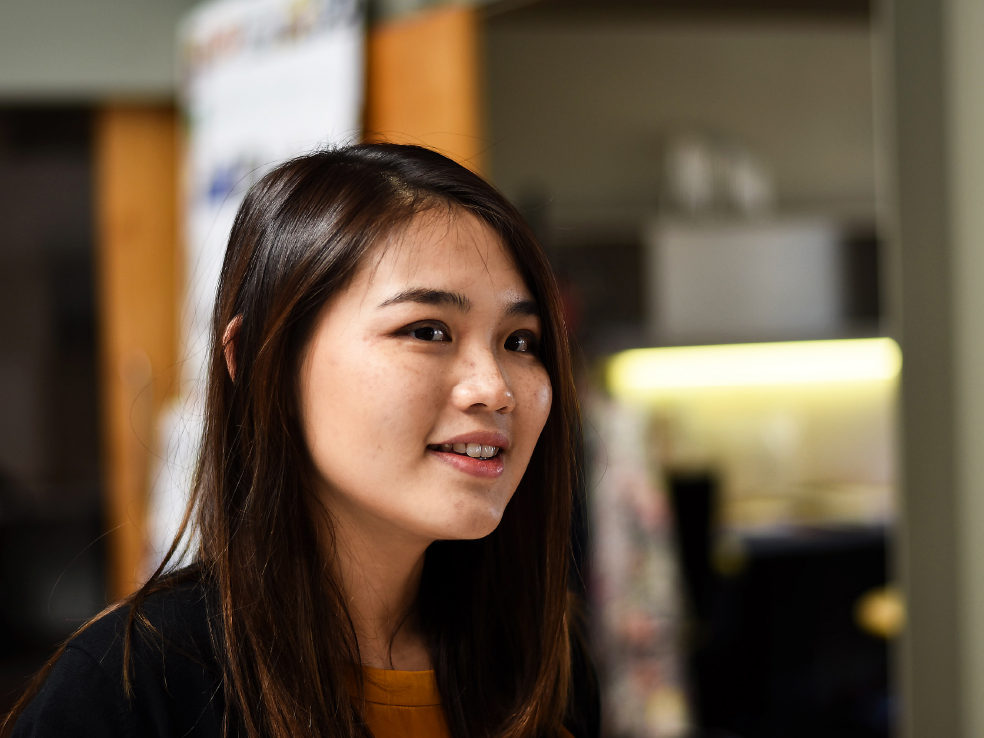 Elaine Ma
Senior Account Manager
Currently trying to cure her seafood allergy by eating more of it, Elaine brings steely grit to everything she does. Like having the most rainbow-coloured wardrobe possible. Born in Hong Kong, Elaine now spends her days in Sydney opshopping and fattening up her family of pet mini prawns. Near invisible to the naked eye, she assumes they're doing swimmingly.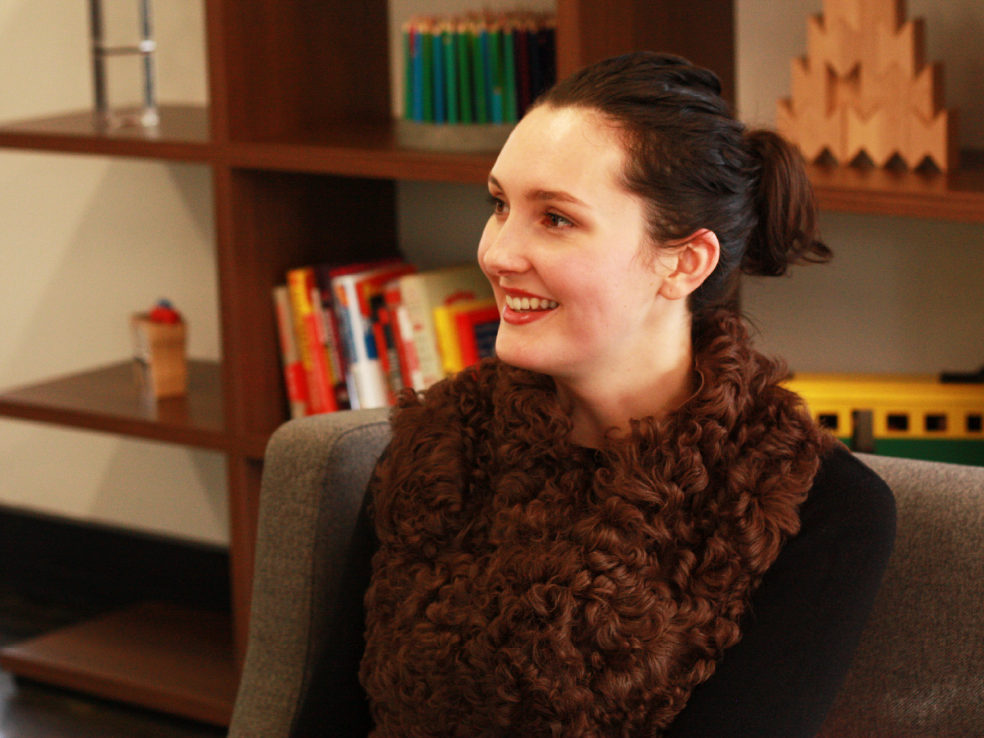 Amy Cameron
Writer
Amy loves coffee more than most people love their mums. She also loves live theatre. Just not as much as coffee. She's very proud of her moonwalk. And hates every single thing about bananas. Mostly the smell. And the colour. And the taste.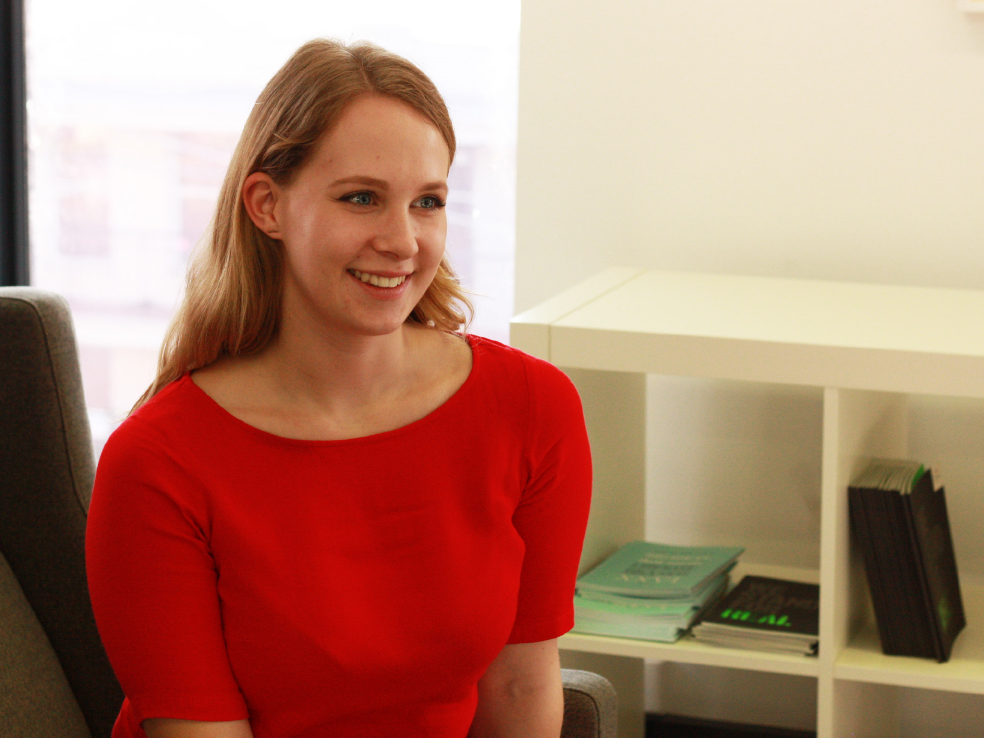 Marine Piersotte
Strategy Consultant
Marine is obsessed with street art and dumplings. She grew up dancing in Belgium. Masters the art of lucid dreaming. Wishes she lived in the disco era. She speaks five languages (three fluently). Which once landed her a job as translator on a kids news TV show. She wants to learn to code. And plans to travel the world with a corgi.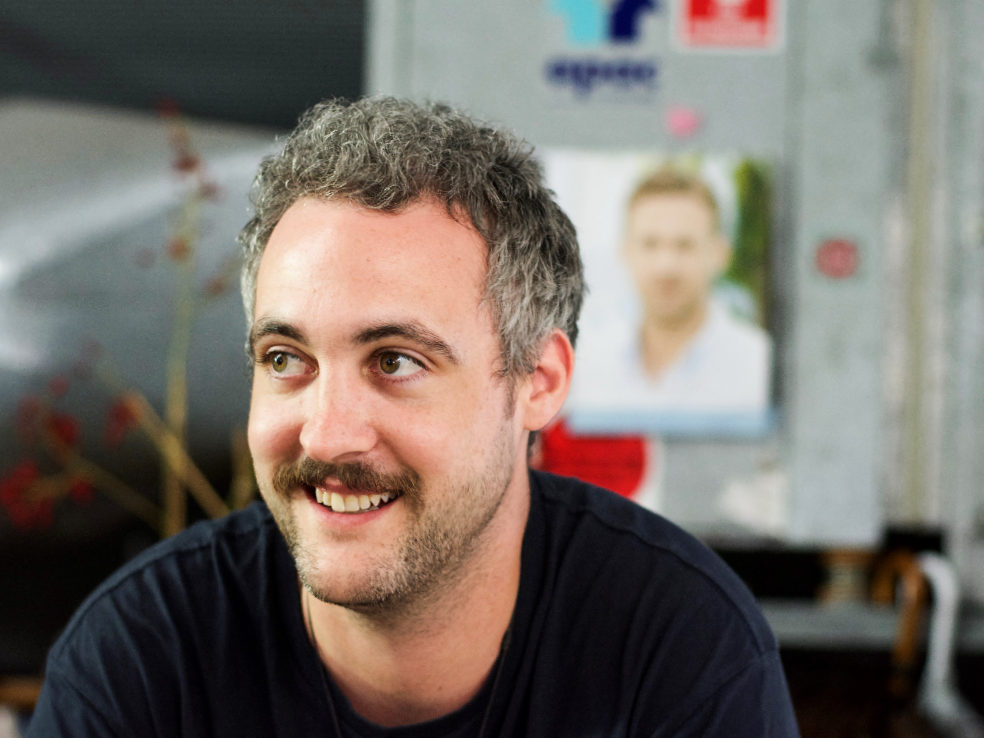 Nick Ryan
Senior Writer
Nick is a writer who dreams of living in a tiny house one day, despite being 6'3". Once rode a brakeless bike around Portugal, wearing shorts and jandals. He has many passions outside of writing - including cryptozoology, 80s Rub-A-Dub, swimming in rivers, bioluminescence, wood fires, Spanish nights, and comfortable chairs.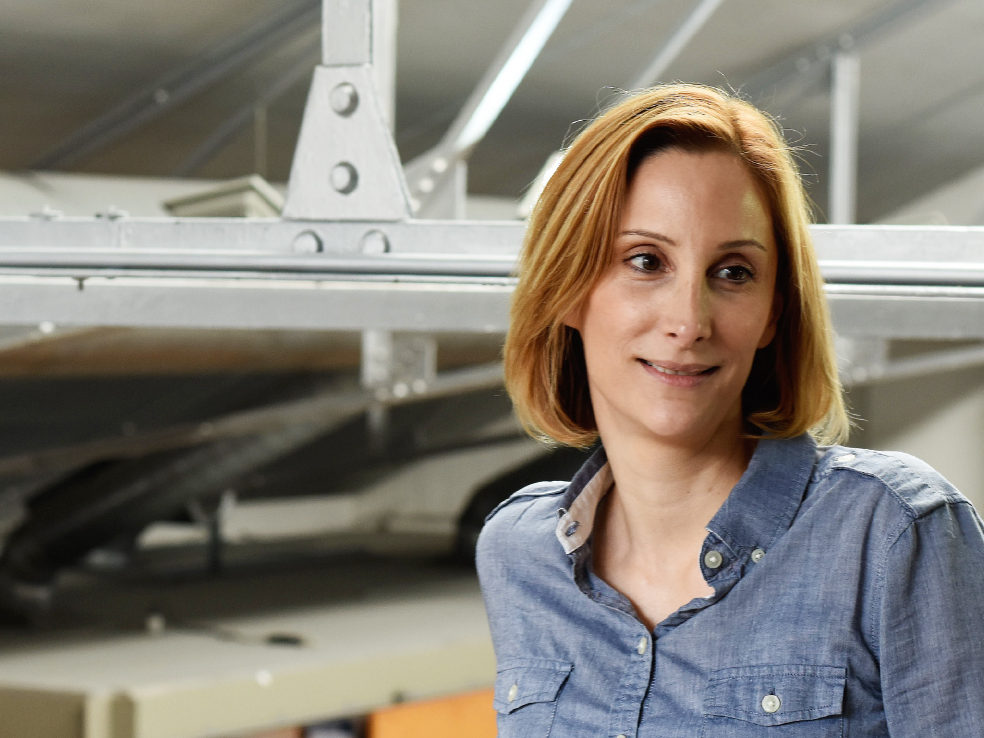 Kristen Cetrulo
Creative Coordinator, Brand Voice
Kristen secretly loves putting IKEA furniture together. She invents a new business idea daily. And has lost count of how many DIY projects she's started. She's terrible at ironing. But once steamed Eric Clapton's shirt.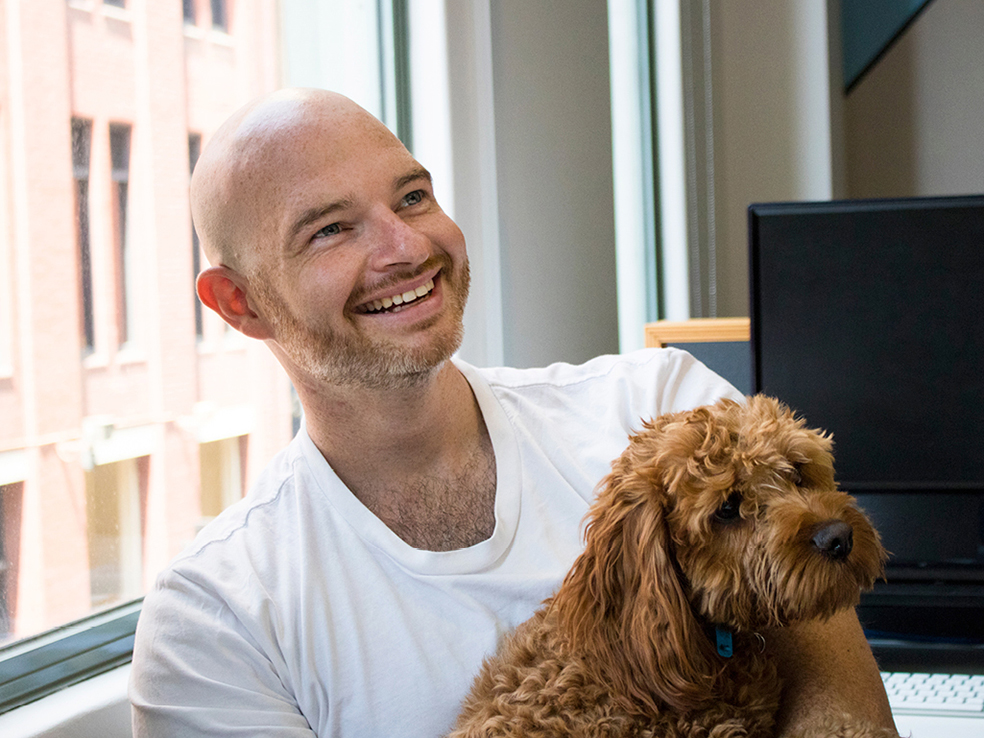 Blair Patterson
Digital Producer
Blair grew up in New Zealand. On a farm. With sheep. He admits to having three passports, but swears he isn't a spy (as any good spy would). He's a sucker for rock climbing and cycling (ask him about the time he went 'DRAG' racing) – and loves a good PlayStation sesh.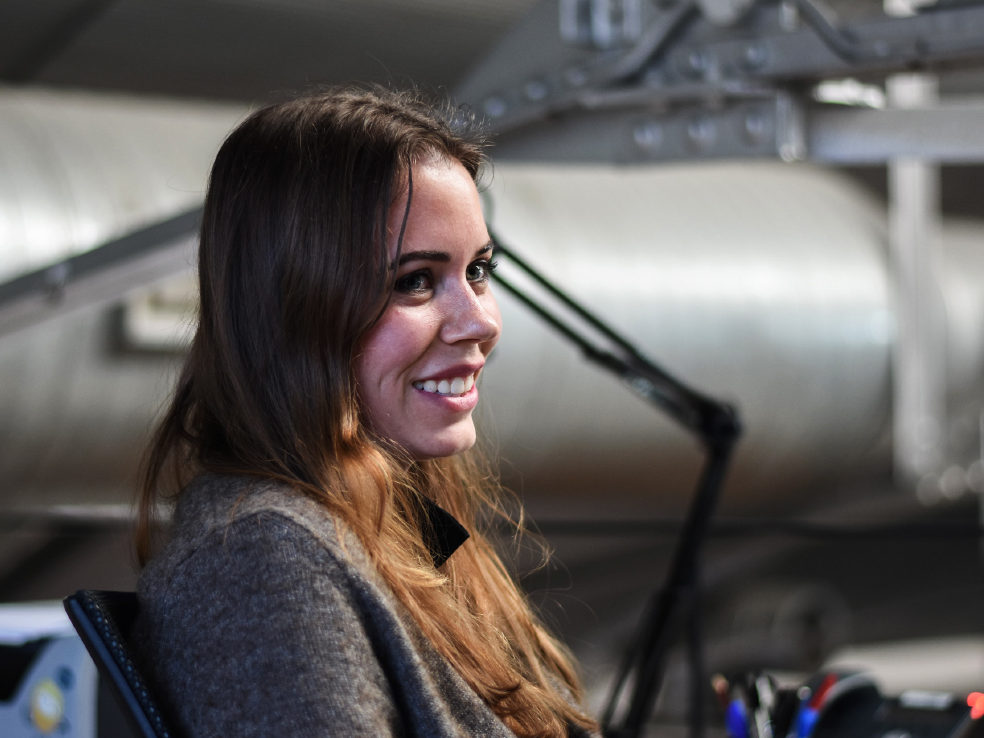 Lisa Wilson
Writer
Lisa wasn't allowed to eat sugar or watch TV as a child, but has made up for it ever since. Loves animals and once owned eleven Dalmations. Has now scaled back to one ninja-like Chihuahua. Wants to exhibit at the Chelsea Flower Show but so far has only managed to grow some beautifully healthy weeds.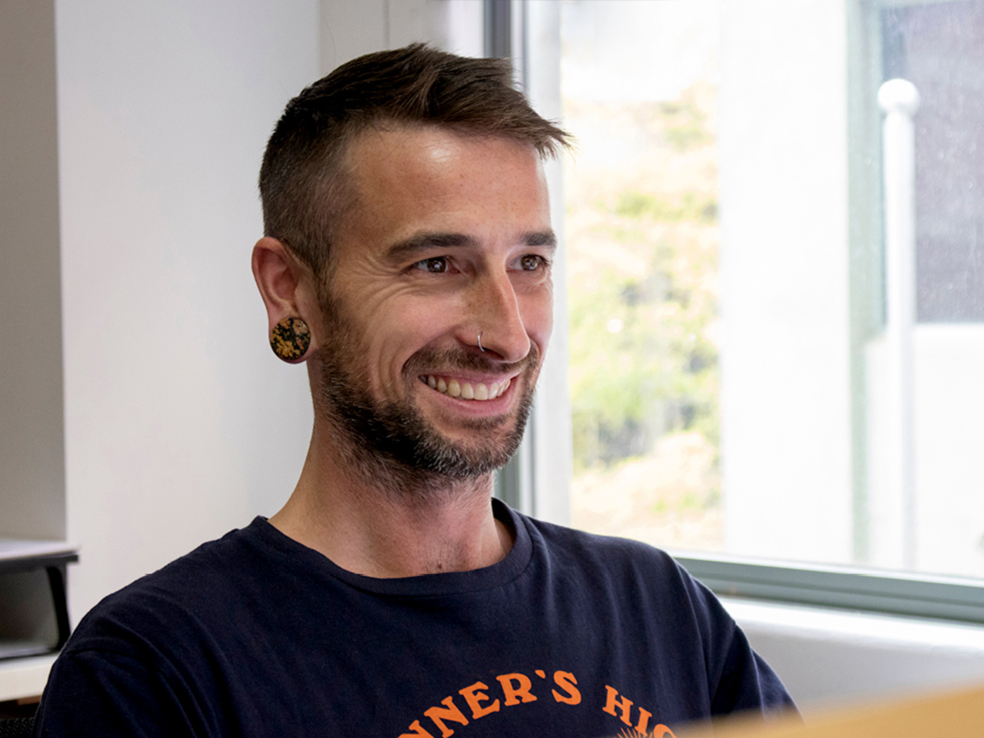 Sam O'Brien
Senior Creative Artwork
Sam was once held hostage in Sumatra by an orangutan. Worked as a pirate DJ. And got told he looked hungry by Amy Winehouse in a London pub. Hates wasabi – but is easily talked into trying it again. Wasabi, Sam?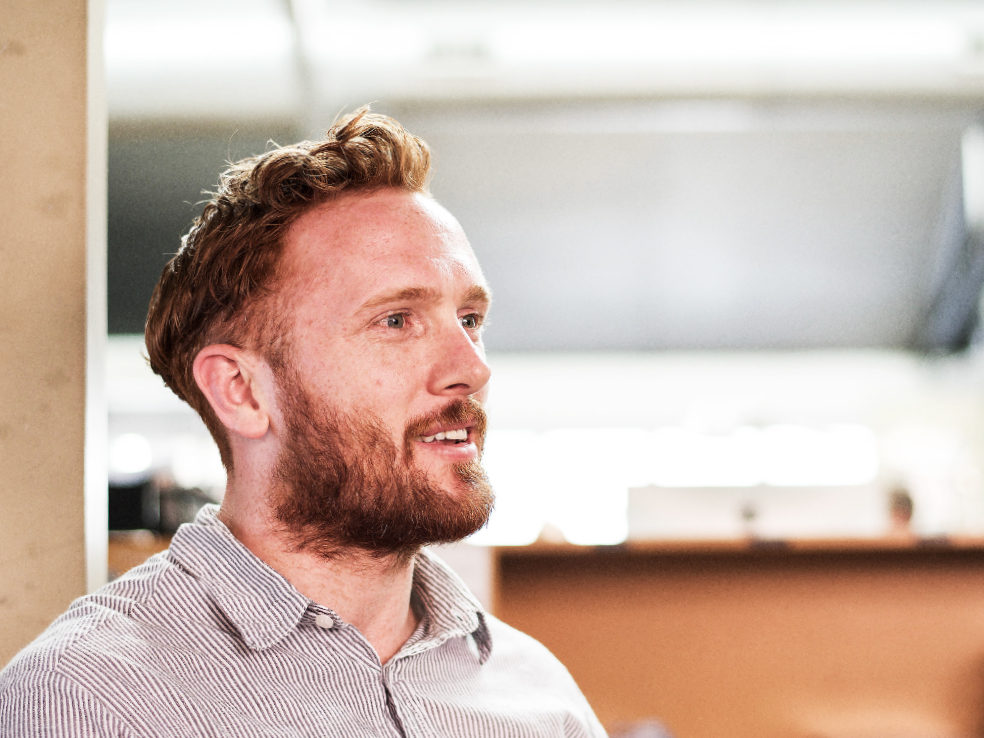 Dane Collins
Creative Artworker
Dane doesn't tan well. Burns to a crisp in 5 minutes flat. But thinks his red hair gives him a high threshold for pain. He's obsessed by stuff made from stainless steel. Avoids olives. And thinks life's not worth living without soccer.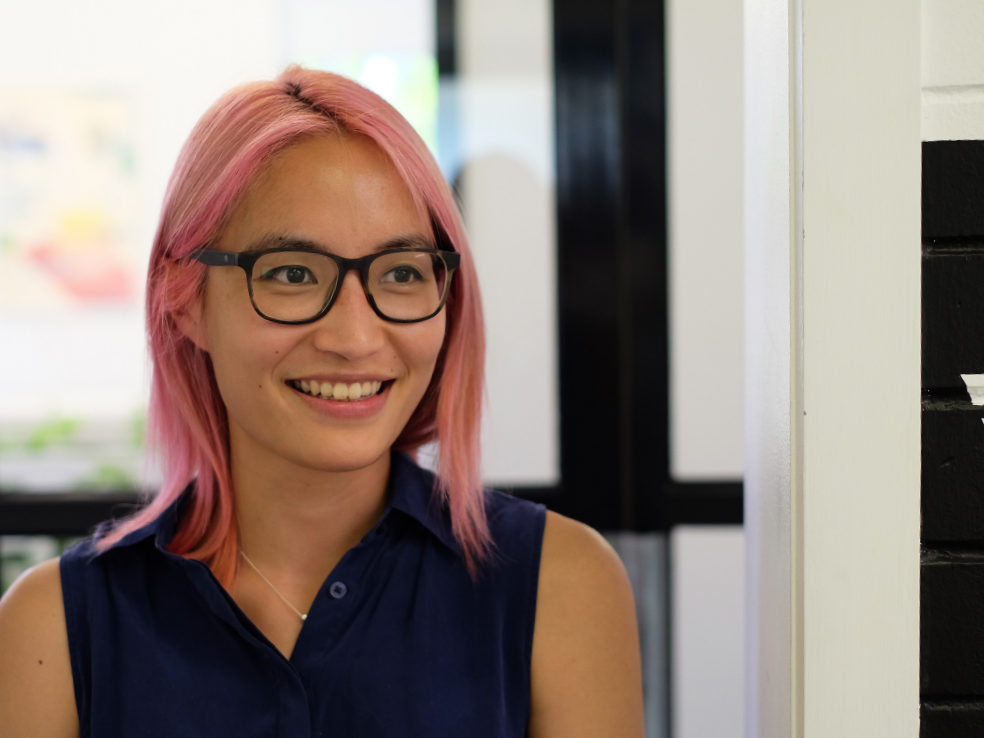 Ashley Ng
Senior Account Manager
Ashley loves great docos. And lousy ones like Real Housewives of… anywhere. Hair model extraordinaire, she's represented Australia in competition. And she will never part with her old Pokemon cards. Ever.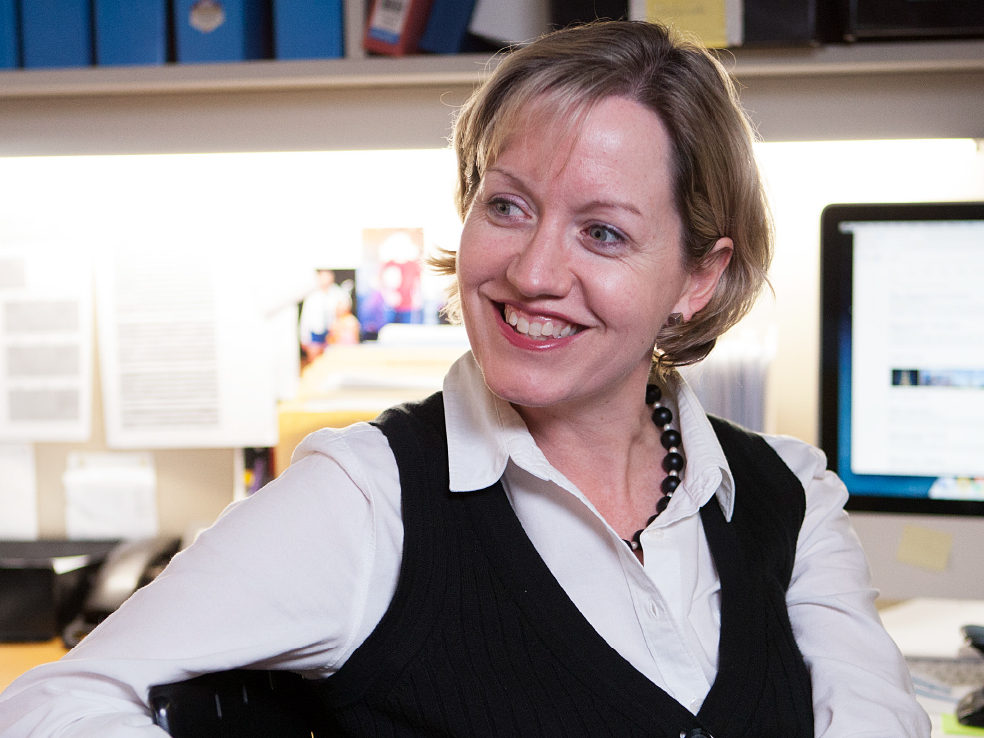 Susan Austin
Accountant
Susan doubles as a cookbook author. Once cooked Sang Chow Bow with Kerri-Anne Kennerley. Lived in Singapore.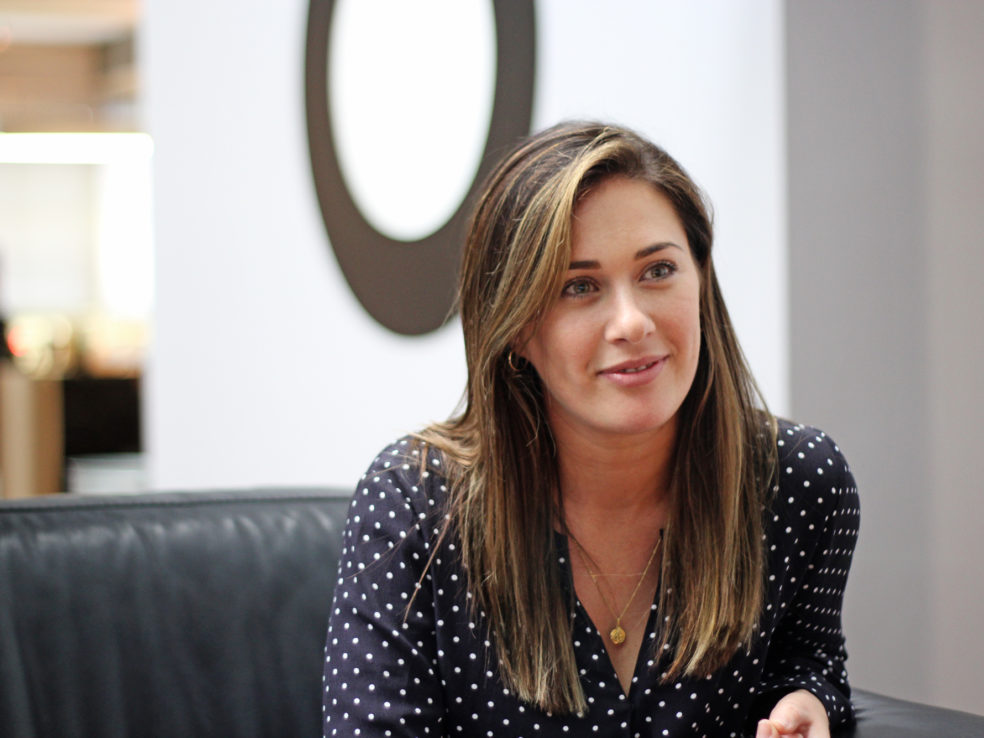 Gemma Forsyth
New Business Executive
Part time mermaid, full time crime novel enthusiast, Gemma is a Brisbane Girl with an Italian side - she loves her mum, rosé and pasta (in that order). The only thing she desperately needs in her life is a cavoodle.
We work with bold brands that we believe in.