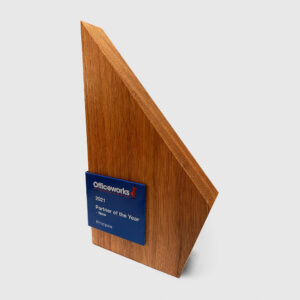 For the last 18 months, we've been working alongside Officeworks to refresh and re-energise their brand, helping the retail giant shift from 'liked to loved' in the eyes of everyday Australians.
To help them get there, we've refined their brand strategy, revitalised their identity, and created a fun and dynamic brand voice to match their creative spirit. Plus, we got to refresh the Officeworks-owned brand Geeks2U too.
It's been a brilliant project that's reaffirmed the love so many of us have for stationery. Over that time we've also gone from 'liked to loved' with Officeworks and are delighted to be recently awarded Partner of the Year, Best New Partner.