It was an extraordinary evening for Principals and XXVI at the 2022 Transform Awards, with wins across the board including special recognition for three of our very own talented team members.  
Transform's special recognition awards identify the most strategic, creative and innovative brand specialists. A celebration of those who are shaping the future, our industry and brands today. And we couldn't be prouder of our three team members for their well-deserved awards.  
And the winners are…   
Transform Magazine's 2022 Strategy Director of the Year (ANZ)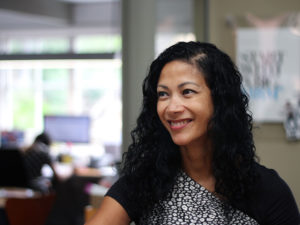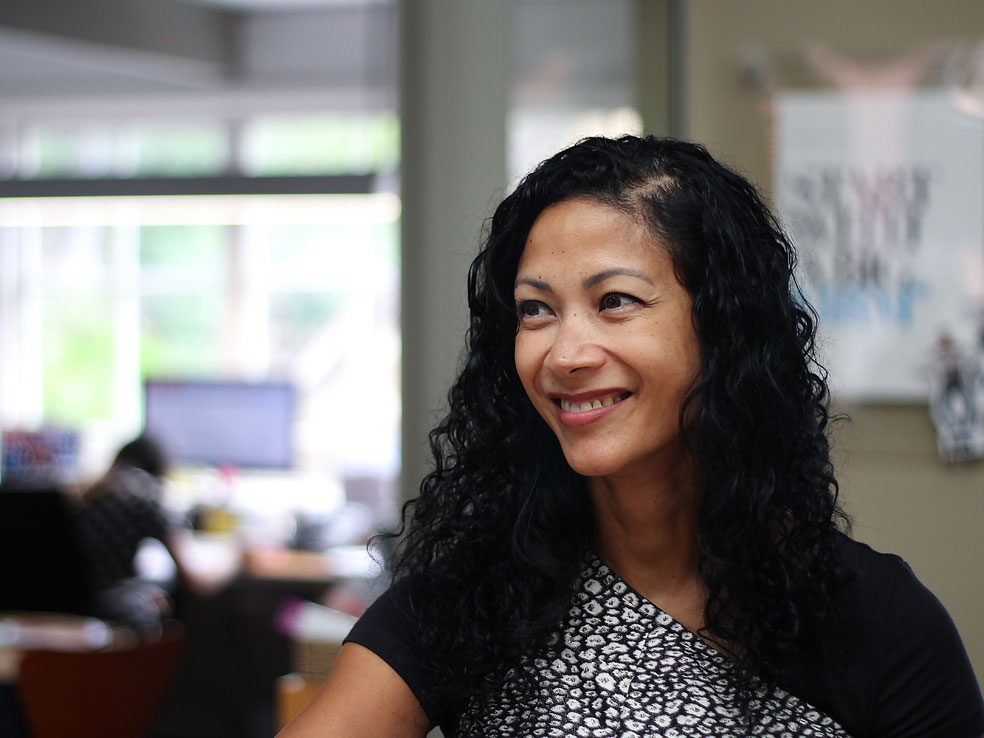 Moensie Rossier
Strategy Director, Sydney 
The strategic mind behind many of our outstanding award wins and clients like Australian Red Cross, Active Super, Transgrid and Navitas, we're thrilled to announce Moensie's win as Strategy Director of the Year.
Let's hear it from Transform:
"Branding agency Principals has seen great success at the Transform Awards ANZ through the years. As gold awards continue to flow, much of these achievements are down to the remarkable abilities of the 2022 Brand strategist of the year. 
Moensie Rossier is considered by her employer to be 'bang-on' for culture fit with Principals' values, capable of demonstrating intelligence and confidence when carrying out projects. However, Moensie is also approachable, with clients and colleagues citing her low ego, light-touch means of working.   
…judges were immensely impressed. An obvious winner in their eyes, one judge commented, "it's clear to see that Moensie's strategic leadership has inspired creative solutions that are bursting with modernity, relevance and impact. This is a sign of great strategy." 
Congratulations, Moensie. What an achievement!  
Transform Magazine's 2022 Creative Director of the Year (ANZ)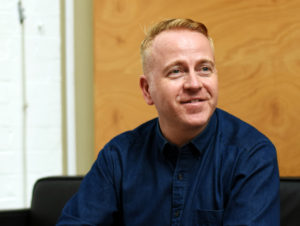 Martin Hopkins
Creative Director, Sydney 
With a roster of Transform Award-winning work, Martin's creativity and storytelling abilities shine for our clients including Officeworks, Geeks2U, NAB, Network 10 and Sydney Symphony Orchestra.
A few words from Transform:
"As far as big game players are concerned in the world of brand design and strategy, few are as accomplished as this year's ANZ Creative director of the year. 
Martin Hopkins is a man who can boast leading some of the biggest rebranding projects in Australia during his 14-year spell at Principals. Considered a true powerhouse in the industry at large, Martin is also revered amongst his own colleagues as highly capable, talented and inspiring. But he possesses an easy-going side due to his natural people skills, as is demanded of a creative director at a top branding agency.  
…he builds strong brand systems that demonstrate his focus on a singular idea," said one judge. His talent of balancing a compelling core idea and his dedication are what makes him deserving of this year's award."
Congratulations on your incredible success, Martin!  
Transform Magazine's 2022 Young Contender of the Year – Highly Commended (ANZ)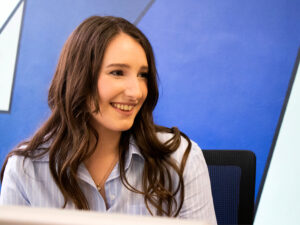 Niamh Slevin
Senior Writer, XXVI, Melbourne 
A natural at her craft with a deep understanding of what makes a unique, practical brand voice, we were delighted to see Niamh awarded Highly Commended for Young Contender of the Year.
Here's what Transform had to say:
"In the uncompromising work environment of Principals – XXVI, it takes a lot to stand out as a copywriter. Fortunately for Niamh Slevin, she is able to demonstrate all the capabilities of a great writer.  
After just 18 months at the agency, her portfolio includes an impressive list of clients, including the likes of Officeworks, VicHealth, and TAC. One to keep an eye on, said one judge."  
Congratulations, Niamh. We're so very proud of you!